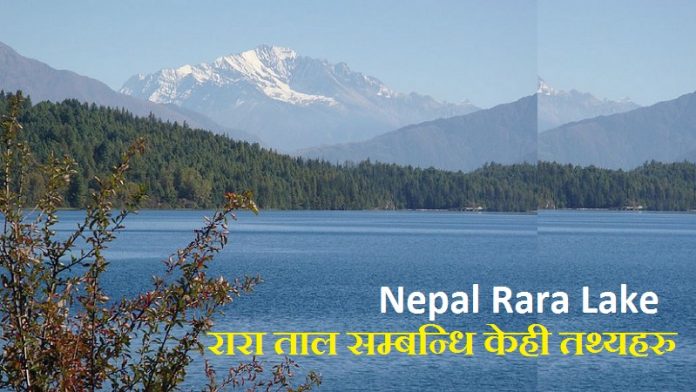 Nepal Rara Lake is in Mugu District. Rara Lake is the biggest lake of Nepal. This lake is very neat and clean. The Nepal Rara Lake is at an altitude of 2990 m from sea level. The lake is in Rara national park.
Nepal Rara Lake is the Biggest Lake of Nepal
This lake was called Mahendra Lake after the name of the then king Mahendra. But, after the restoration of democracy the Lake is renamed as Rara Lake. Karnali region is backward in the physical infrastructure as well as human development index. There is extreme poverty in Karnali and the surrounding of Rara Lake.
The maximum length of the lake is 5.1 kilometer.
Maximum depth of the Rara Lake is 167 meter.
The maximum breadth of the lake is 2.7 km.
Average depth of the lake is 100 m.
The surface area of the lake is 1061 hectares.
Water volume of the lake is 10682 meter cube.
So beside this if you need any more information please contact us. We are ready to provide all kinds of information about Rara Lake.
Trek to Rara Lake from Nagma Kalikot
There is muddy road from Nagma of Kalikot district. It is about 94 km from Nagma to Talcha airport of Mugu district. This road becomes worst after the rain. So, if you enjoy trekking then you can walk from Nagma to Rara Lake. It is very adventurous trekking. At the same time you can closely watch the life style of Karnali region in this trekking.
If you just fly from Nepaljung to Talcha and go to the lake then you will not understand the life of Karnali region. Hence to watch the living of Karnali people it is wise to go on trekking or at least you can use private or public vehicle in this road.
You May Like: