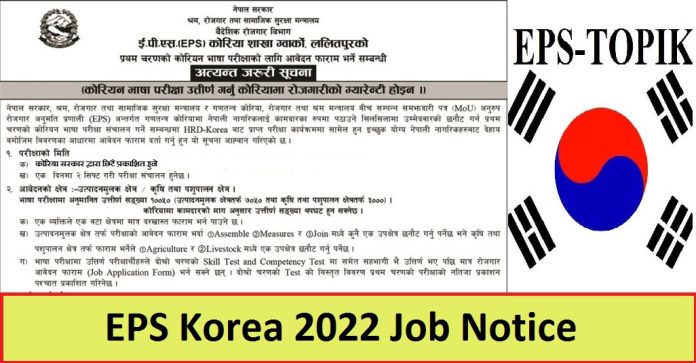 Korea is going to schedule EPS TOPIK Exam 2022. Here we have EPS Korea 2022 Job Notice. Hence interested can go through this notice.
The Korean Language Test registration form different countries is as follow.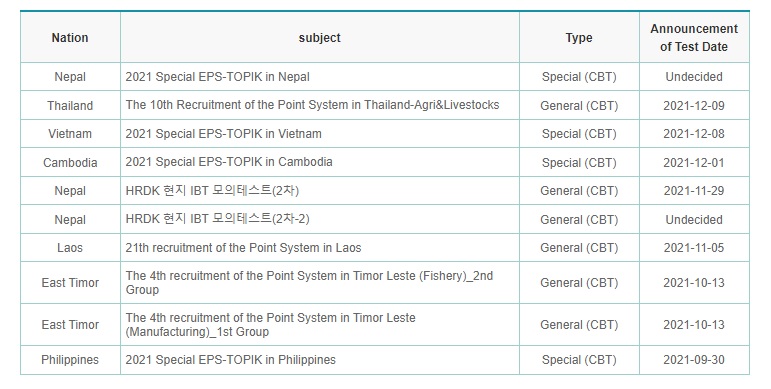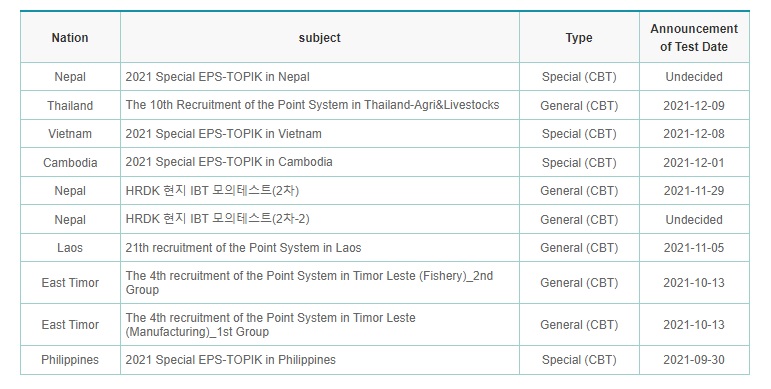 Apply online job from here. You can fill the job application form after completing the language test and skill test only.
EPS Korea 2022 Job Notice
South Korea has already started to take Nepali committed workers. These committed workers are those who were able to renew their job in Korea. Beside this South Korea will start new enrollment soon. There is scarcity of workers in Korea hence it will start the new migrant workers enrollment very soon.
Korean Language Exam Notice
People willing to go under this employment permit system must pass Korean Language test. South Korean government publishes the exam schedule. So it is now time to prepare for the language test exam.
Korean Language Free Online Class
You can join this free class. It is basically for the interested people willing to live and work in Korea. Just fill your detail information in the form provided below to join this free class.
Text Book for EPS TOPIK Exam
Download this online book for your knowledge. It is free for Nepali citizens. Sample questions are useful for you exam. Hence get detail information about new curriculum from this book.
If you are not able to pass the Korean language test try for Canada working visa. Canada provides work permit for different jobs. Hence it is not necessary to take job offer letter from your employer for such jobs.
Check the list of work that does not need work permit in Canada.
US Working Visa
State government provides temporary working visa for both industrial as well as agriculture workers. US government is going to take more than 20 thousand migrant workers in agriculture sector. Nepali citizens are eligible for the application.
Complete this online application form. It is free. If you are selected you can take part for the further selection process.
Portugal Working Visa
The next destination for the Nepali migrant workers is Portugal. It is easy to get permanent resident card in Portugal. If you want to learn more about Europe working visa check our previous articles.