Are you thinking of working visa job in Korea. Then you can take Free Online Korean Language Class. Korean language is compulsory to get working visa.
You have to submit the EPS exam online form. The hand written forms are not accepted.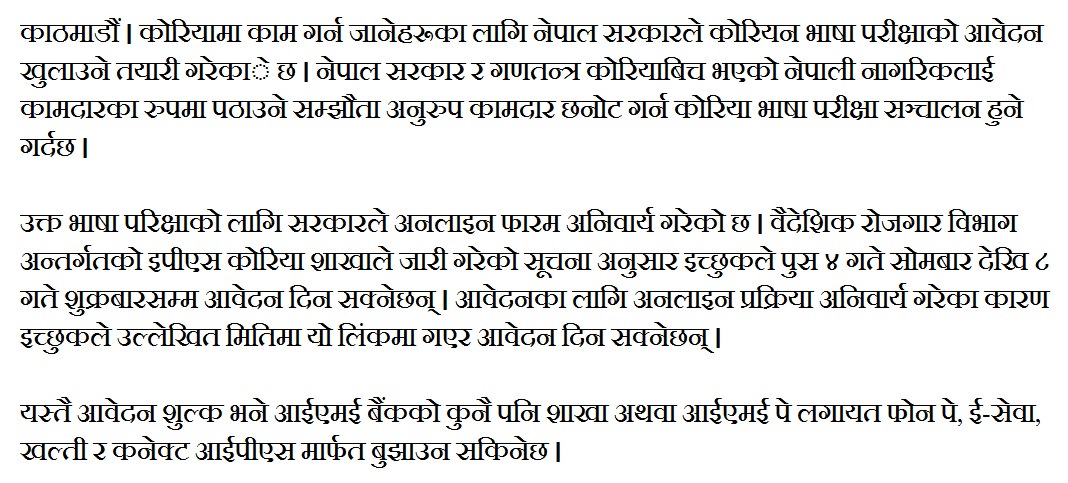 Free Online Korean Language Class
The inflow of foreign workers is increasing year by year in Korea. In 2012 there were 1.1 million migrant workers. But, now the number of foreign workers is more than 2 million. These semi-skilled workers have positive effect in the Korean economy.
Register Free Online Class
First of all go to the official page of free class institute. Now go to the registration page.
Find the registration page from the website. It is iksi.or.kr
Now choose students registration option.
Find the terms and condition of the institute.
Accept all the rules of the online class
Now proceed ahead and fill all the personal details.
You will get the confirmation code.
Give this confirmation code to create the log in user name and password.
EPS Korea 2023 Exam
Korea gives employment permit system visa for the foreigners. It is the official program of Korean government. As there is shortage of labor in Korean market the government is providing working visa for the foreigners.
Beside the EPS TOPIK there are other working visas for the skilled people. Mainly the technical and skilled persons get this visa.
Here we have the exam registration notice for EPS 2023. The interested candidates can submit the online application form via Korean government EPS web page. Nepal is the major feeder of labor to Korea. Since late 90's Korea is taking semi-skilled and unskilled man power from Nepal.
Online Exam Registration Notice for Korean Language Test
Human resource department of Korea decides the date and time for EPS Korea exam. So to face this exam such online classes are useful. On the other hand it is completely free. There is no any hidden cost for this exam.
TOPIK Test Schedule 2023
Here is complete guide for EPS TOPIK exam schedule. Basically there are two locations for the language test. The first one is in side Korea. And the second one is outside Korea. Foreign people currently living in Korea can take TOPIK exam. Similarly they can take the same exam from their own country as well. The date and time for these exams will be different.