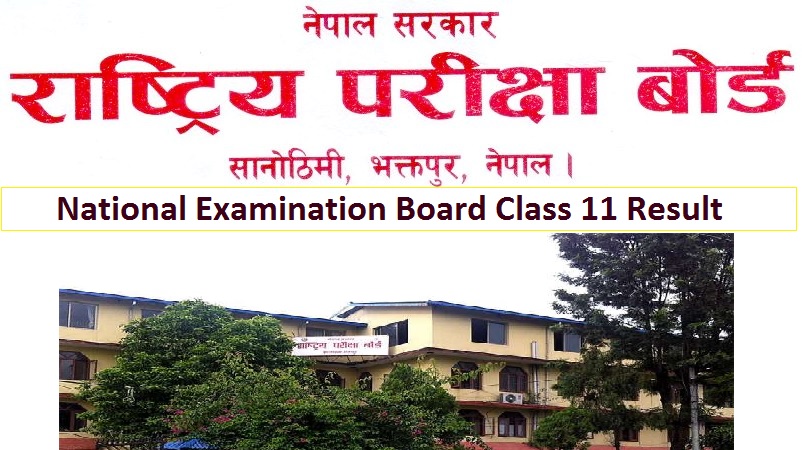 National Examination Board Class 11 Result is going to be published soon. So you can easily download the National Examination Board Class 11 Result in this page.
National Examination Board Class 11 Result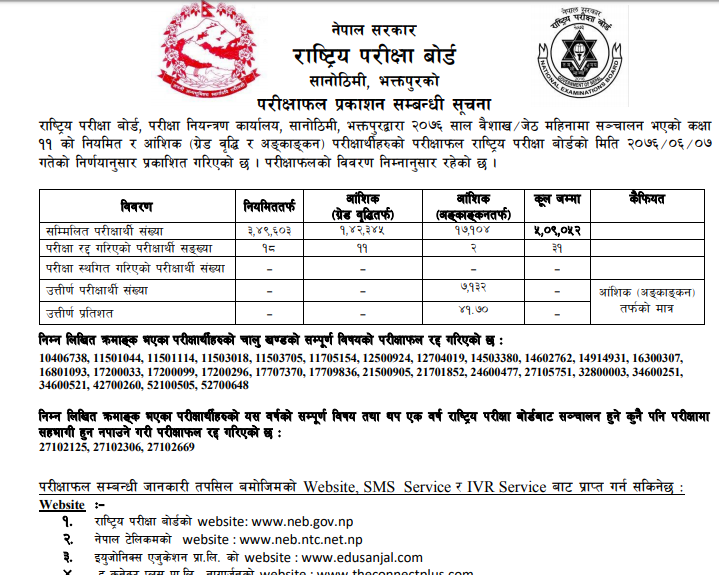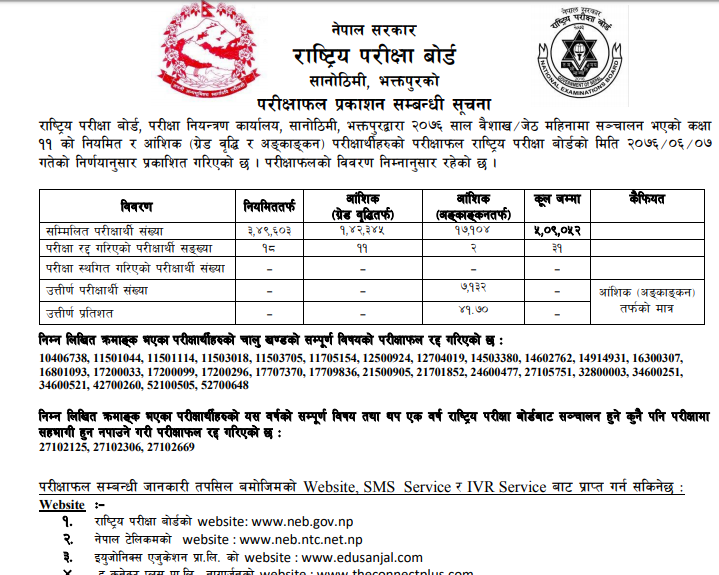 We have given the all faculties grade 12 result in the past. So in the same way we will give the grade 11 National examination board result in this page.
| | |
| --- | --- |
| GPA | Number of Students |
| 3.61 to 4.0 | 1145 |
| 3.21 to 3.60 | 8949 |
| 2.81 to 3.20 | 24515 |
| 2.41 to 2.80 | 48731 |
| 2.01 to 2.40 | 86770 |
| 1.61 to 2.00 | 92593 |
| 1.21 to 1.60 | 41406 |
| 0.81 to 1.59 | 8127 |
| 0 to 0.80 | 20685 |
How to Download National Examination Board Class 11 Result
Well it is so easy to download the grade 11 Mark sheets via this page. So for this purpose you need your exam symbol number and date of birth.
So to download the Mark Sheet you have to insert the date of birth and symbol number and click on submit. Here is the detail of the step by step process for downloading the result.
Details about this subject wise grading result is in official website of national examination board Nepal i.e. www.neb.gov.np.
Do Not Miss This:
Here is the result of grade 11 science. As soon as the result is published by the national examination board we will update it over here. So we would like to suggest you all to remain in touch with us.
The grade 11 exam was held in the month of Asar 2074. This time due to local level election in Nepal the exam was a bit late. The exam schedule of this batch grade 11 was changed several times.
The national examination board will publish the grade 11 Management soon after the result of science faculty. Looking at the result of recent class 12 it seems that NEB will publish the non-science all faculties result at once. So we will give the all non-science faculty over here.
There is huge number student in Education faculty of grade 11. Therefore many students of education faculty are waiting for the result. But now the students should not wait long for the class 11 result. Similar to the other faculties' students can easily download their result from this page.
The next largest faculty in grade 11 is humanities. Together with management and education the result of humanities faculty is out now. So download your grade 11 management from the provided link in this page. It is easy and fast to download the Grade 11 result from the link of national examination board given here.