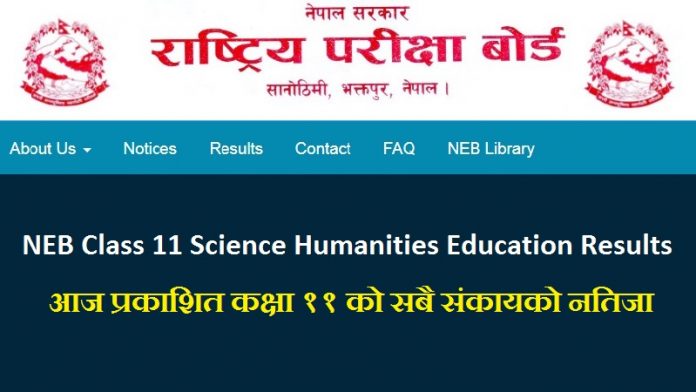 NEB Class 11 Science Humanities Education grading Results is going to publish soon. So students can check NEB Class 11 and 12 Science Humanities Education Results from here.

NEB Class 11 Science Humanities Education Results
National Examination Board has published the NEB Class 11 Science Humanities Education Results. Hence by following the give steps you can get online class 11 result with grade sheet.
Subject Wise Grading Result of Classes 11 and 12 is out today. The details you can see in neb.gov.np.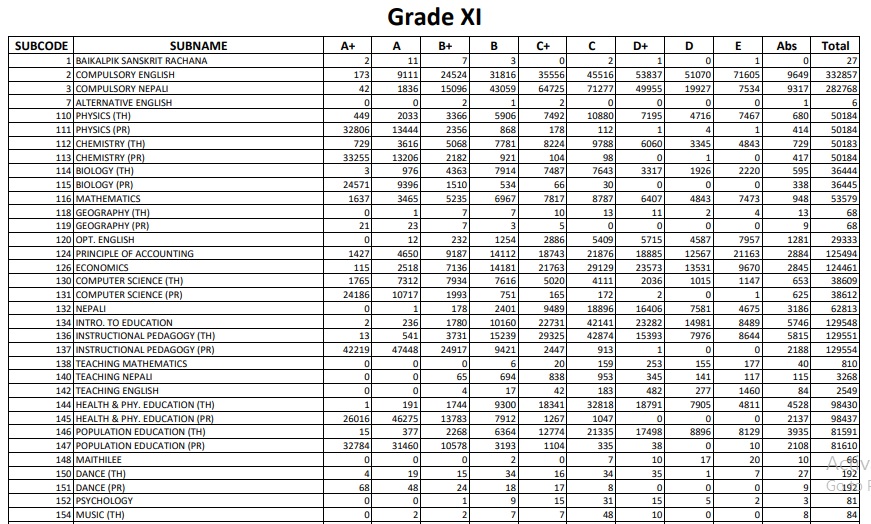 This time as class 12 National Examination Board is going to publish all the faculties result at once. In the past NEB used to publish Science faculty result little ahead of other faculties.
Well to get the NEB Class 11 result there are several ways. The following is one of the best ways to obtain national examination board Grade 11 result.
First of all go to the official website of national examination board Nepal.
The official website is www.neb.gov.np.
Here you have to enter the exam symbol number together with date of birth to get the result with grade sheet.
At the same time if you have any problem about the result contact us our team will try to find the right solution for it.
Nepal telecom also provides the class 11 online result. So for this purpose you have to go to the page of Nepal telecom.
Here also you have to follow the similar steps as given above. Like first of all go to the result page. Enter the exam symbol number with date of birth. Finally submit it for the result.
Nepal government official web portals like the website of Ministry of Education also give the online result.
Beside this department of education gives the grade 11 online result. More than this there are several others portals for the online result.
We have separate articles about the list of such sites so you can check it.
Online Learning Course for Grade 12
It is hub for online learning. So the grade 12 students can enjoy free online course here.
Beside this if you have any queries about any subject matter please contacts us. We have strong subject expert team to address your problems.
Finally we would like to express all the best to all the present class 12 students for their upcoming result.