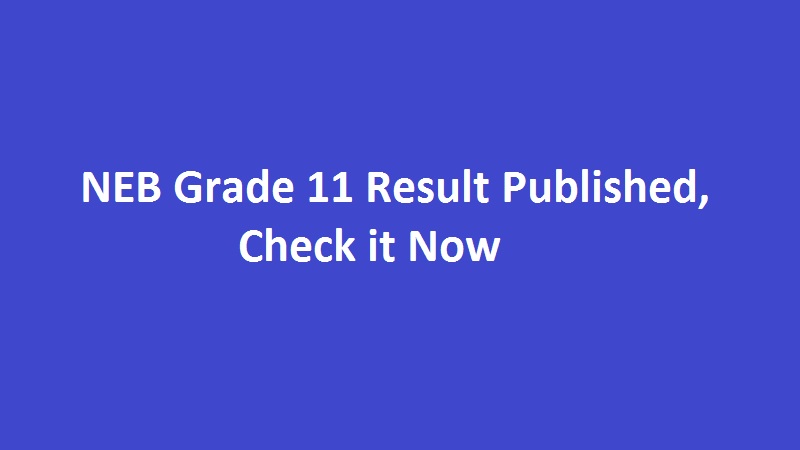 NEB class 11 result is out today. You can check your NEB class 11 result here. National examination board has published NEB class 11 result today morning.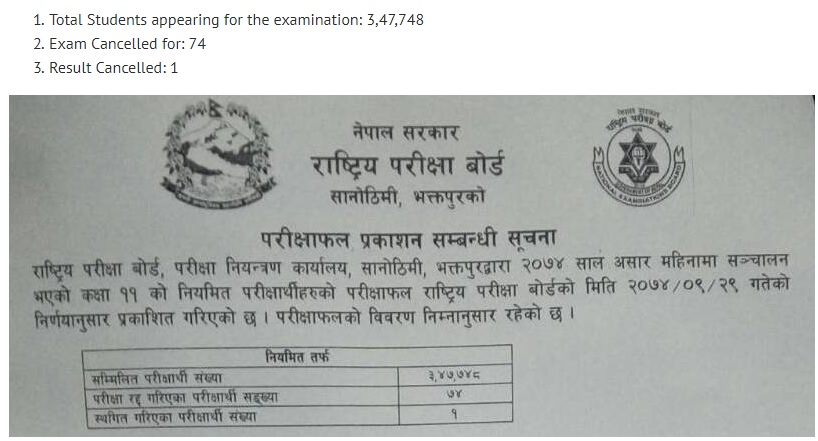 This year grade11 exam was held from the first of Asar 2074. There was lots of confusion this year regarding the grade 11 exam. Due to the local level election in the nation the exam was postpone time and often. So this frequent reschedule of the exam has disturbed the grade 11 students a lot this year.
NEB Class 11 Result
Finally national examination board which is the transferred form of higher secondary education board has published the grade 11 result. In the past the HSEB board works for grade 11 and 12 all the activities. Now both SEE and grade 11 and 12 board exam is managed under national examination board. So after the amendment of education act the school leaving exam will held on grade 12.
The procedure for checking the grade 11 result is given here. There are basically two most common ways to find the grade 11 result.
Grade 11 board exam result in Nepal telecom website is much popular among the students. The official website of Nepal telecom for the NEB result is www.neb.ntc.net.np. Here after entering your symbol number and date of birth you can easily check your result. At the same time you can also find the grade 11 result by sending sms in 1601.
NEB Result from National Examination Board
NEB Grade 11 result from www.neb.gov.np
You can also find the grade 11 result in the official website of national examination board. The website mention above is the official site of NEB. Here you can download the mark sheet / grade sheet of grade 11.
Similarly you can download the grade 11 result from gbsnote.com as well.
Search Related Terms:
neb result 2073 class 12 + neb.ntc.net.np class 11 2073 + neb 11 result + neb result 2016 + neb result 2072 class 12 + neb result 12th class + neb result 2073 management + neb result 2073 class 11 + neb grade 11 result