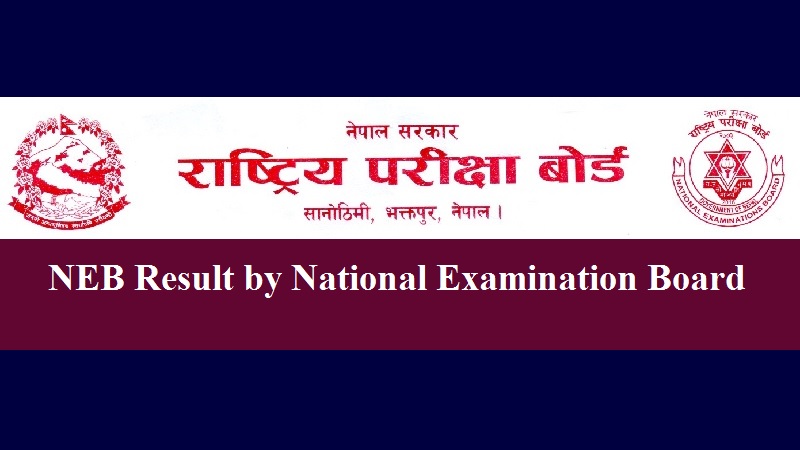 NEB Result is out today morning. NEB result, consist of the results of grade 11 and grade 12. So here we give the details of the NEB result.
Previously this result was called HSEB result. But after the amendment in the education act 1971 grade 11 and 12 is included in secondary level. So the then SLC known as school leaving certificate will be at the end of grade 12.

NEB Result; NEB Result Published
We have several articles related to NEB result and NEB grade 12 results in this website. Not only this we have given step by step procedure to check the national examination board exam. National examination board is shortly known as NEB. So you can refer to our previous articles for the further details of NEB result.
There are several ways to find online neb results. Here we discuss few of them. The most reliable way to check the national examination board result is its web site neb.gov.np.
Similarly you can find the online results of neb in the Nepal telecom website. The official site of Nepal telecom for neb result is neb.ntc.net.np.
On the other hand you can get the national examination board result by sms system. We have discussed about sms system for neb results in length in our previous article.
What to Study after Grade 12?
Both students and parents are found panic about this matter. There is always big confusion among the parents which is the best faculty to study bachelor's level. Most of the science stream students go to medicine or engineering study. However it is not so easy to get admission in these faculties in Nepal. So many students go to abroad for their further study.
National Examination Board official Site www.neb.gov.np 
The statistics of ministry of education shows that nearly fifty thousand students take no objection letter from ministry of education in the recent fiscal year.
Hence there is huge amount of foreign currency investment for this group of students. That means the economy of the country is being weaker due to investment for abroad study. On the other hand when these groups of students start earning very few of them are found returning back to the nation. Majority of them start their further life in those countries themselves.
Therefore until the government is able to provide the study opportunity in the home land this problem will not be solved. So the policy maker must think about it in time. Otherwise due to brain drain the dream of sustainable development of Nepal will never be fulfilled.
Finally we would like to say that lets try to stop the brain drain from Nepal.