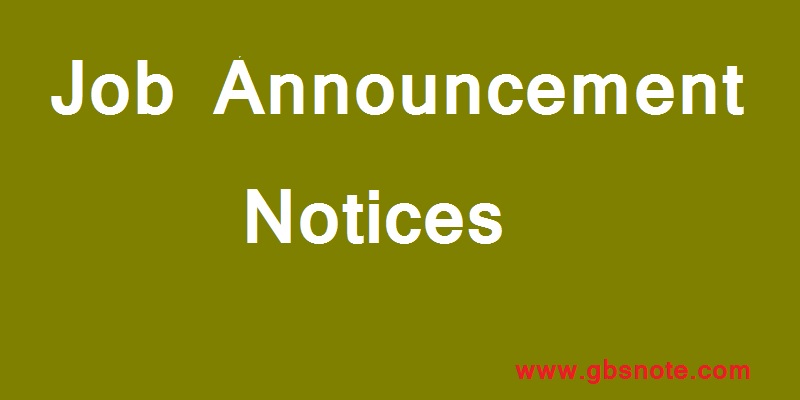 There is scarcity of jobs in Nepal. Many young people come in the labor market every year. Like four hundred thousand people come in labor market every year. But the job opportunity is rare in Nepal. The limited job opportunities are also confined for few people. Many people are deprived from the information. It gives information about job notices Nepal.
Written Exam Result and Interview Notice

Job Opportunity Notices
It is our attempt to provide the information for the jobs seekers. So many vacancy notices of government and private sectors will be updated in this site. Therefore it will help many people to get correct information in time. It is said that the correct stitch in time saves nine. We give information about jobs in Nepal.
The website of Public Service Commission Nepal : www.psc.gov.np

The notices of public service commission
notice of several non-government job opportunities.
Many banks and other government based authorities  jobs
Our attempt is to address the demand of youth and students. The Nepali youths are always willing to go for abroad study. They will also get enough information. So the abroad job seekers Nepali finds it beneficial about abroad jobs.
Why Such Notices is Needed?
In several cases the targeted people are not getting information
The world being digitized day by day
Habit of using newspaper being slim day by day
Digital media is easy and handy to use
Due to these reasons this article seems to be relevant. The correct information in time is very much useful. It may be the turning point of your life. There are several incidents where the timely notice has changed the life of people. The daily updates of the job notices are available in it. The most important use of this article is its daily updates. The fresh notices are included in it.
Therefore the main objective of the article to supply the correct information to the needy people.