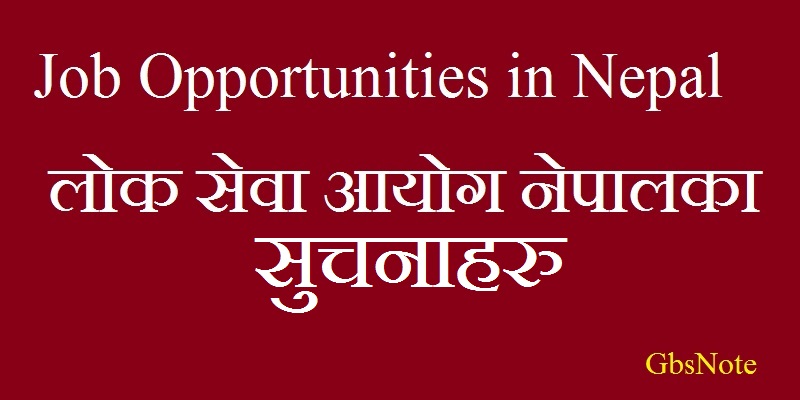 Job opportunities are very much rear in Nepal. Most of the educated people in Nepal are job seekers. Had it been the technical education it will not be so. About three hundred thousand people come to job market every year in Nepal.
TU Job Notice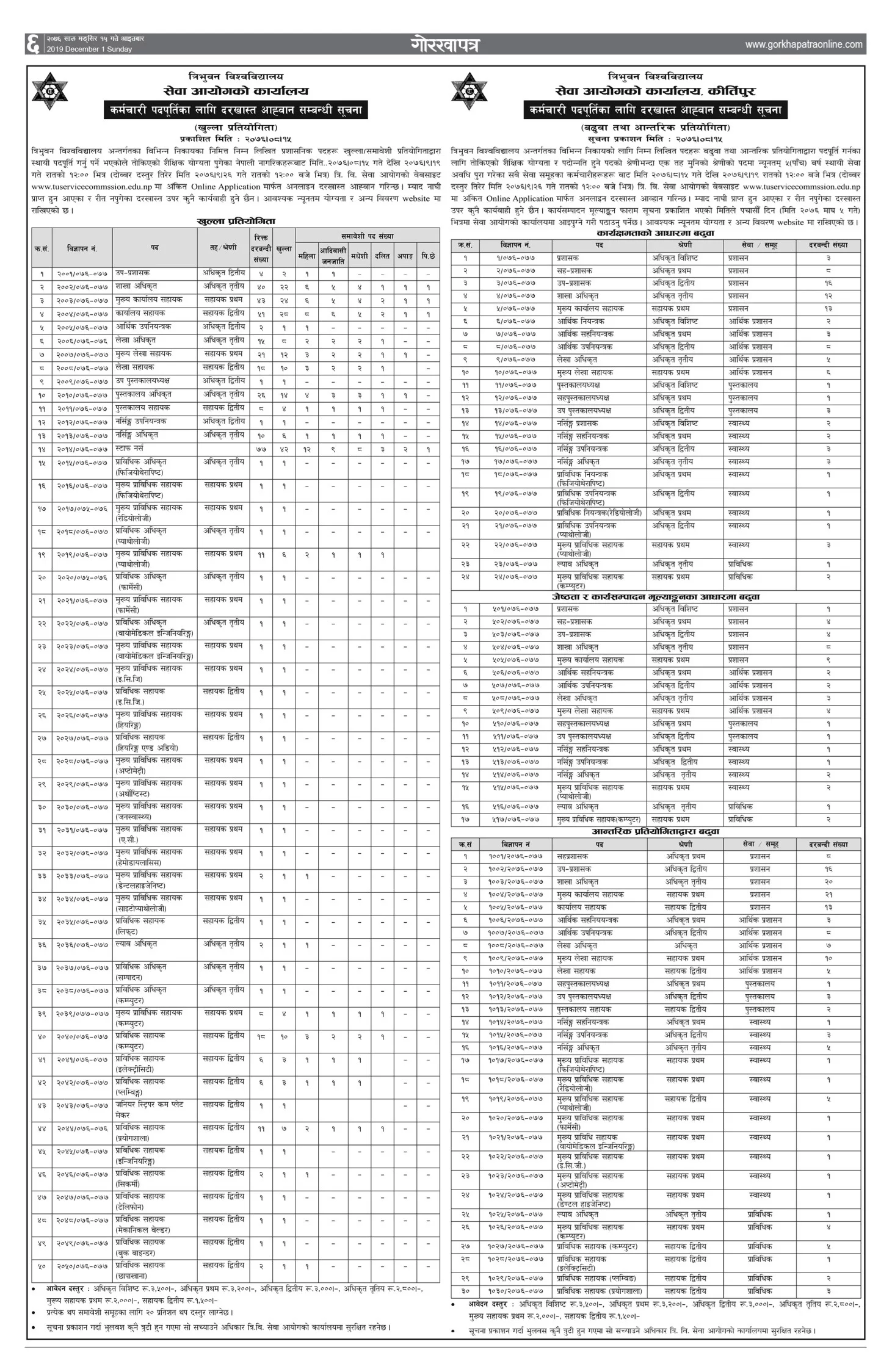 Public Service Commission works for the selection of government employee. It has it own annual calendar. According to the calendar it calls forms for job application. So the information and notices are available here for public purpose.
Majority of the people are lacking the information. This leaflet try to fulfill all this gap.
The notices published by teacher service commission are available in this article. Gradually and slowly it is the information hub for the job seekers in Nepal.
Since few years Public Service Commission makes the selection of army and police candidates in Nepal. In the past Nepal army has its sole right to fulfill the vacancy. After several questions raised by public about the selection made by Nepal army the responsibility was give to PSC Nepal.
Nepal Electricity Authority Job Opportunities
NEA has announced vacancy in several posts. So the interested Nepali candidate can apply for it. The is in the following Gorkhapatra cut piece.

Similarly PSC fulfill the Nepal police vacancy. PSC Nepal fulfills the vacancy from very junior to officer level in Nepal Police.
There are several other job opportunities in Nepal. Like the job in banks, school colleges etc. All kinds of job notices are included in this page. Hence the recent and relevant all kinds of job notices are available here.
Together with the job notices we provide job results and interview notices.
Finally the job announcements made both in government and private sectors are kept in this article. This is the accumulation of job notices.