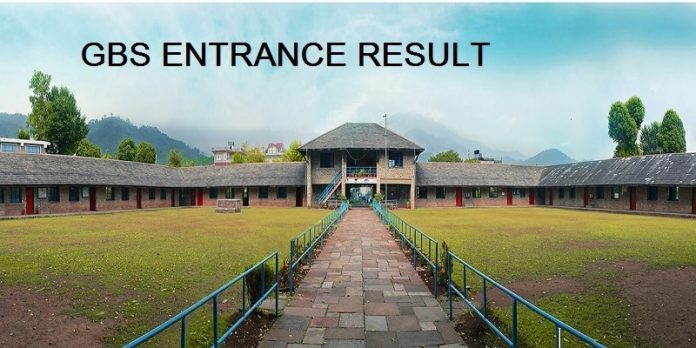 Here is GBS Grade 4 Entrance Exam Result. The school has published the GBS Grade 4 Entrance Exam Result today morning.
There were more than five hundred candidates in this entrance exam. We have attached the final result of this entrance exam.
Features of Gandaki Boarding School
Gandaki Boarding School is the nonprofit making organization of Nepal. It was established with the vision of regional school. Nepal government at that time was planning for the five regional schools in five development regions.
United mission to Nepal had established this school with support of Nepal government and local people of Lamachaur community.
Gandaki Boarding School has ten separate blocks for hostel. Among them three are seven boys and three girls' hostel. So nearly there are six hundred and fifty boarders students.
School itself has enough space for the students. There is one dining hall for the meal and khaja of the boarding house students. We have several articles regarding the GBS life. So if you are new in our site please check our previous articles for more information.
Faculty Members at GBS
GBS has very strong faculty members. Nearly all the academic staffs are mastered in their respective subjects. Similarly there are separate departments for each subject.
These separate departments of each subjects help for the idea sharing among the colleagues. On the top of this all the academic staffs are in living.
Hence this facility of the teachers ultimately helps to sharpen the academic standard of the school. It is because students can see and solve their problem at any time.
GBS Grade 4 Result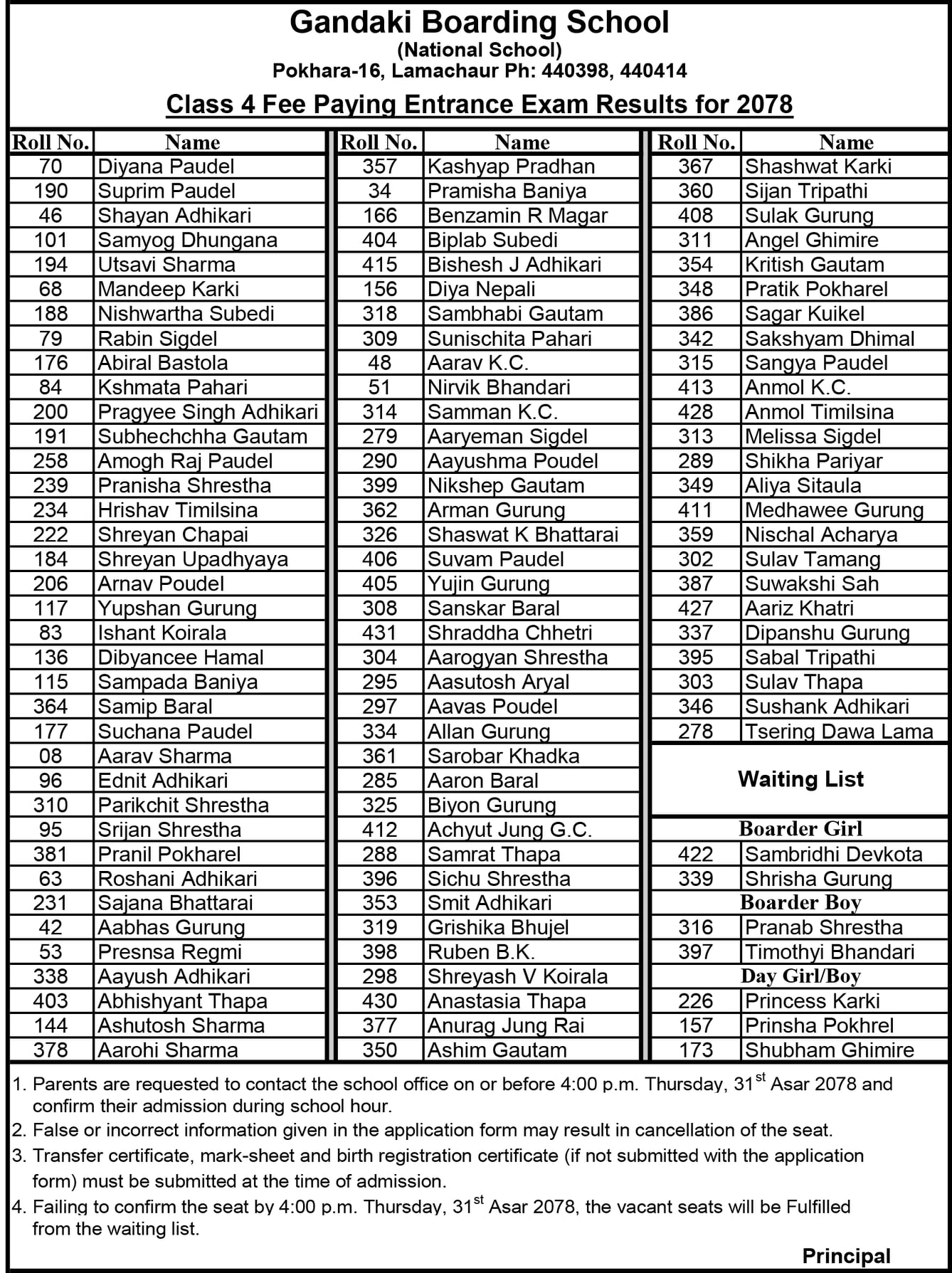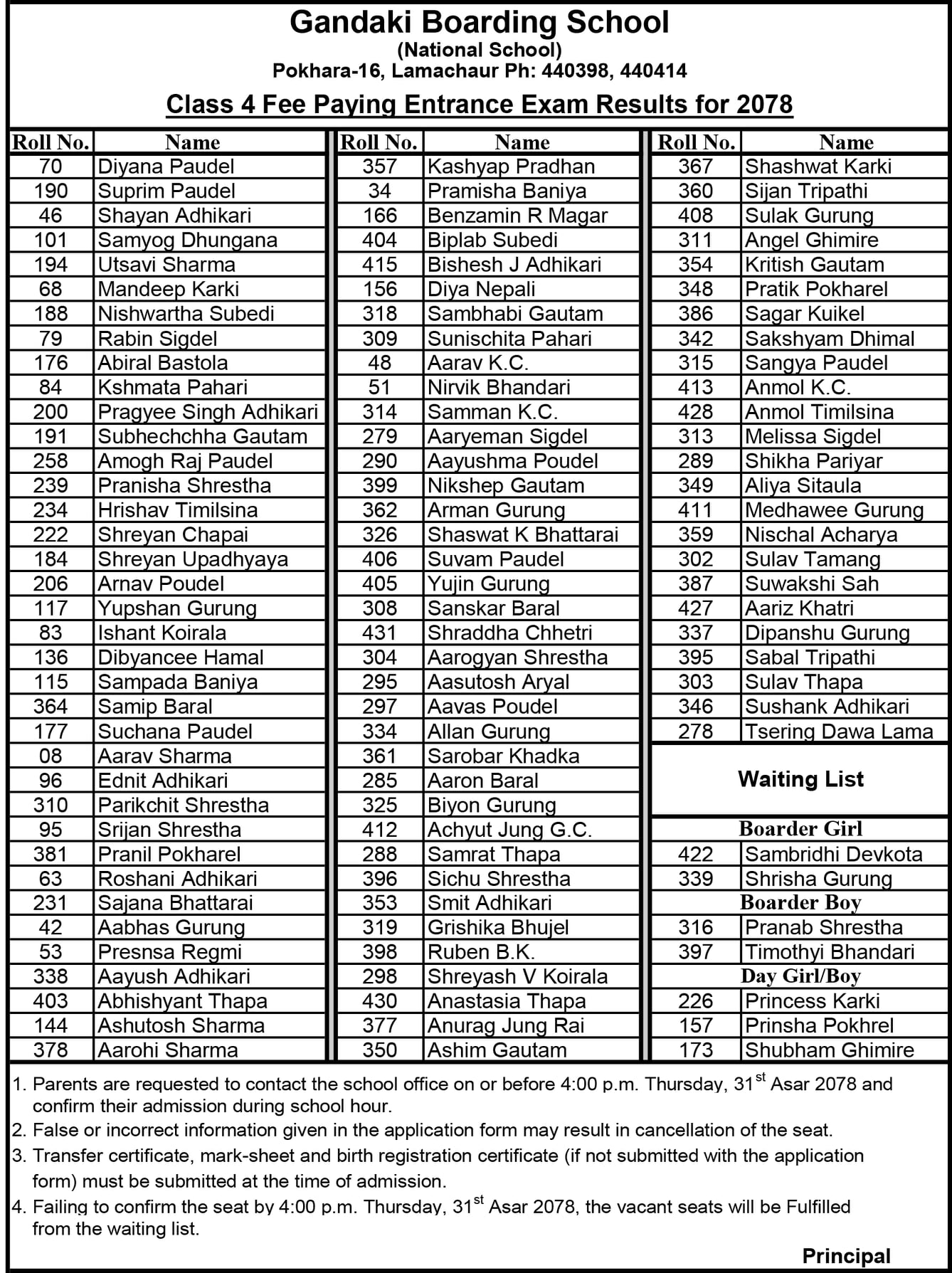 Admission in GBS
There is regular admission in grade 4 and grade 11 till the date. In each of these classes students have to face entrance exam. This year entrance exam result of grade 4 is out today. So if you are looking for the results just visit us.
GBS Grade 4 Entrance Exam Result
Finally we would like to congratulates all the successful candidates for the grade 4 entrance result.