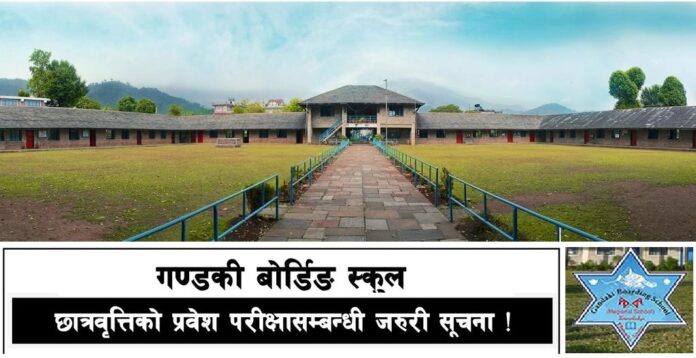 Here is GBS Scholarship Exam 2076 2077 2078 2079 2080 notice. According to the given notice GBS Scholarship Exam 2080 will commence on Magh 7 2079.
GBS Scholarship Exam Notice
Gandaki Boarding School has its glorious 53 years history. The main and unique feature of this school is the scholarship program.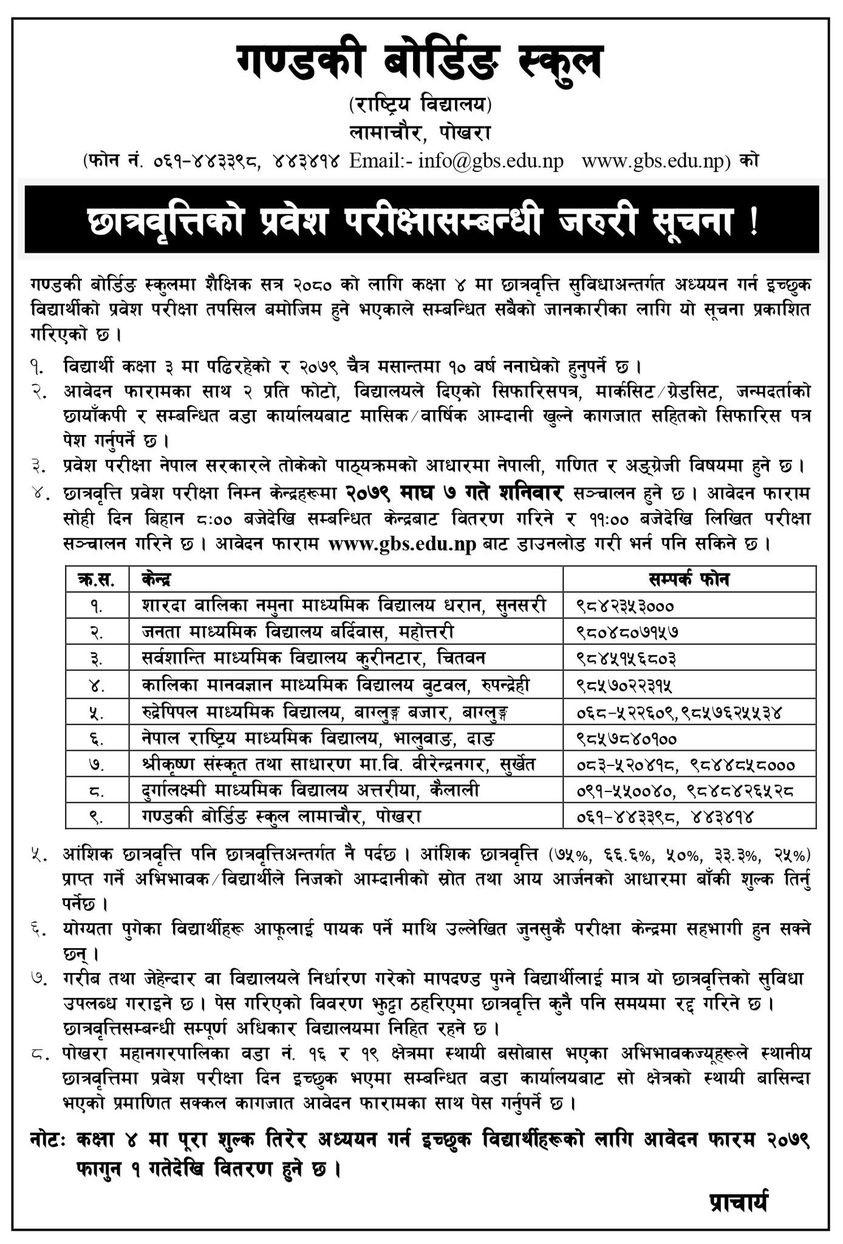 This scholarship program provides opportunity to the marginalized group of people of the country. Basically it is for poor and genuine students.
There are more than fifty districts student in Gandaki Boarding School.
GBS Scholarship Exam 2076 detail information.
Also SEE : GBS Entrance Exam Result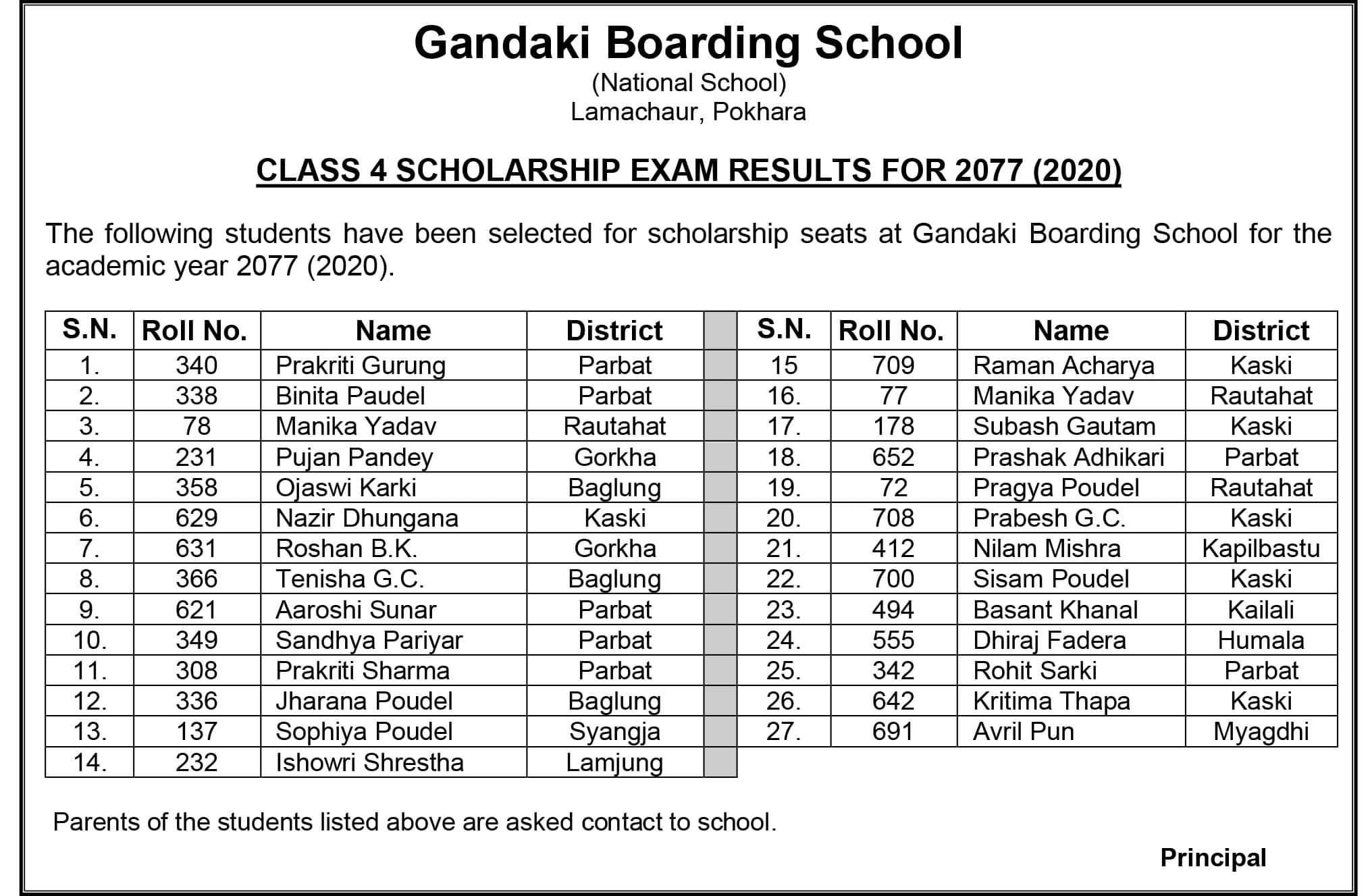 Class Four Scholarship Exam Centers Details
Well here we have the details about the exam program of GBS Scholarship. This year too school is going to conduct the entrance exam for scholarship students in 5 Magh 2075.
So according to the given notice there are nine different centers for the entrance exam. Hence you can go to the nearest center for your convenience.
Eligibility for the Entrance Exam
The candidates for the Scholarship Entrance Exam must have the following documents.
The birth certificate photocopy.
Any term exam progress report card photocopy.
One passport size photo.
The student must not exceed 10 years by the end of this year.
There are two papers in the entrance exam. So the students have to face two subjects paper in the entrance exam.
There will mathematics and Nepali subject exam paper in the entrance exam. Each paper will be of 45 minutes.
That means the entrance exam will be of one and half hour duration.
Interview with Students and Parents
The assigned teacher of Gandaki Boarding School will take short interview with the student candidates and their parents. Basically the interview is to find the real economic ground of the student.
Home Visit for the Merit List Students
As soon as the marking of the entrance exam paper overs the merit list of the students prepare. According to the information in the application form the home visit of the students will carry out.
So this time also the entire team will try to find out the real status of the student.
Hence we suggest to all the students and parents to provide correct information while filling the application form.
It is because the fake and fraud information is never entertained by the school. So it is wise to give the real situation of the student candidates while applying for the scholarship entrance exam.