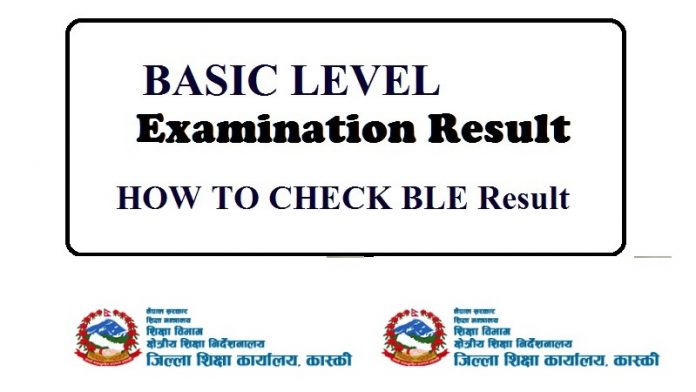 BLE Exam Online Result is out today. The district education office has published the BLE exam online Result.
BLE Exam Online Result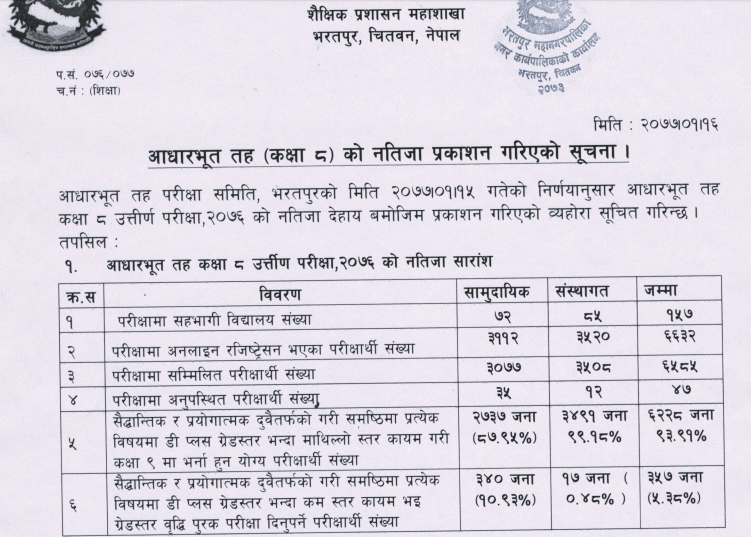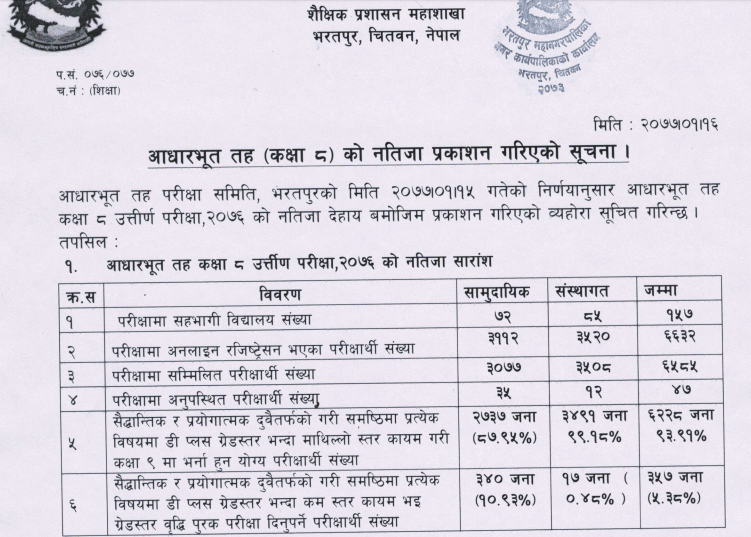 SEE Also: DV Winners Name List From Nepal
According to the last amendment of the education act at the end of class 8 students faces basic level examination.
District Education Office Kaski has published the BLE examination result today. Here we will upload the result as soon as the DEO office publishes it. Since few years the SEE and BLE result is in Grade system.


BLE the Then DLE
Initially this class 8 final exam is used to called district level examination. Though the exam is similar but from this year the name of the exam is changed as basic level exam.
Similar kind of change is made in SLC exam. The board level exam at the end of grade 10 is used to call SLC which is now known as SEE exam.
We have many articles related to the DLE / BLE model questions. We have subject expert team to prepare the online learning materials. So this team has prepared these model questions.
We have been getting very positive comment regarding these questions. Hence if you are the new visitor in our site do not forget to share these free resources to your relative and friends.
Some DLE / BLE Useful Links
Memory power increasing tips!!!
BLE 2074 Kaski Result
Finally we would like to express our best wishes for all the students who are waiting their basic level examination result.
NB:Basic Level Examination Result is available in the Respective Schools

as well.
When will the BLE Exam Result Publish???
BLE Kaski 2075 result is out today. So you can check the result in your respective schools.
Learnt from the concerned source the district education office Kaski will publish the BLE result by the end of Chaitra.
As soon as DEO office publishes the result we will also notify our visitor via our Facebook page. So we suggest you all to remain in touch with us.