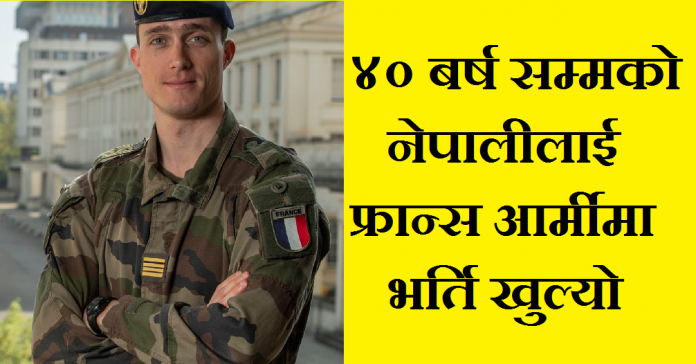 Here we have French Army Job Application step by step process. Many people are looking for French Army Job Application procedure.

This is the information page for the French army online application. It is not the official page for job application. Here we give detail idea how to apply for the France army job.
So to address this demand we are giving detail process. Follow the given steps for the French army job application.
Fill this form and send it to the email mentioned in the form.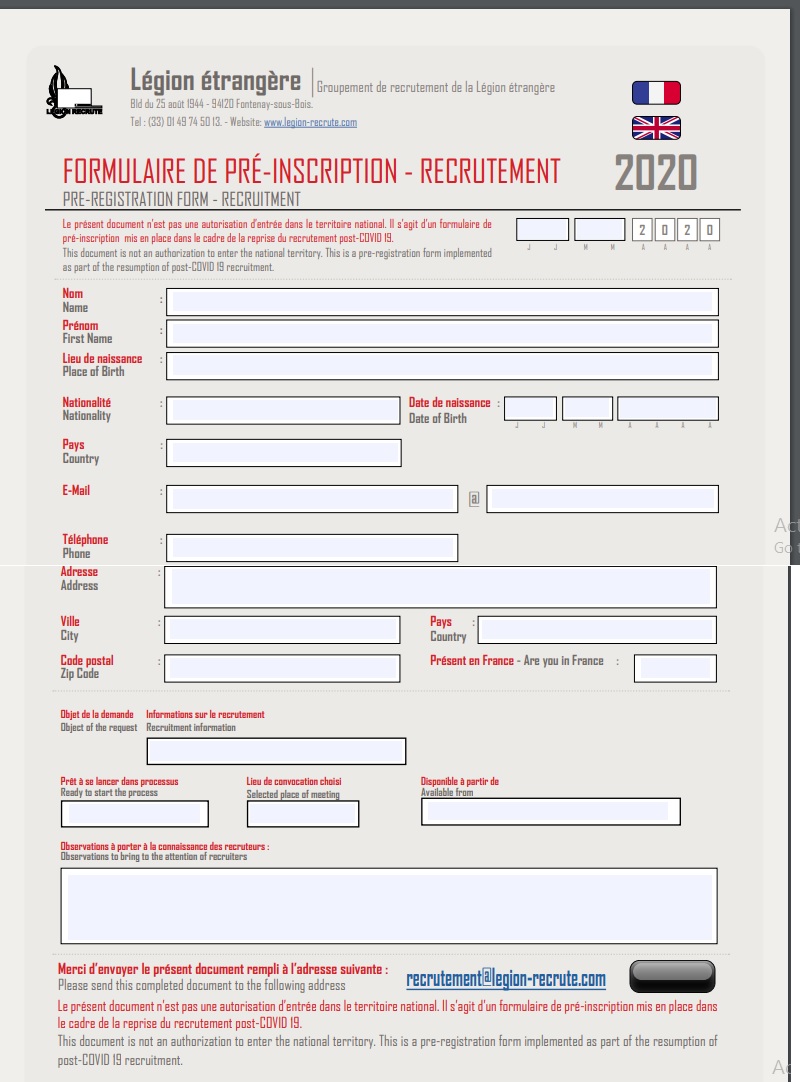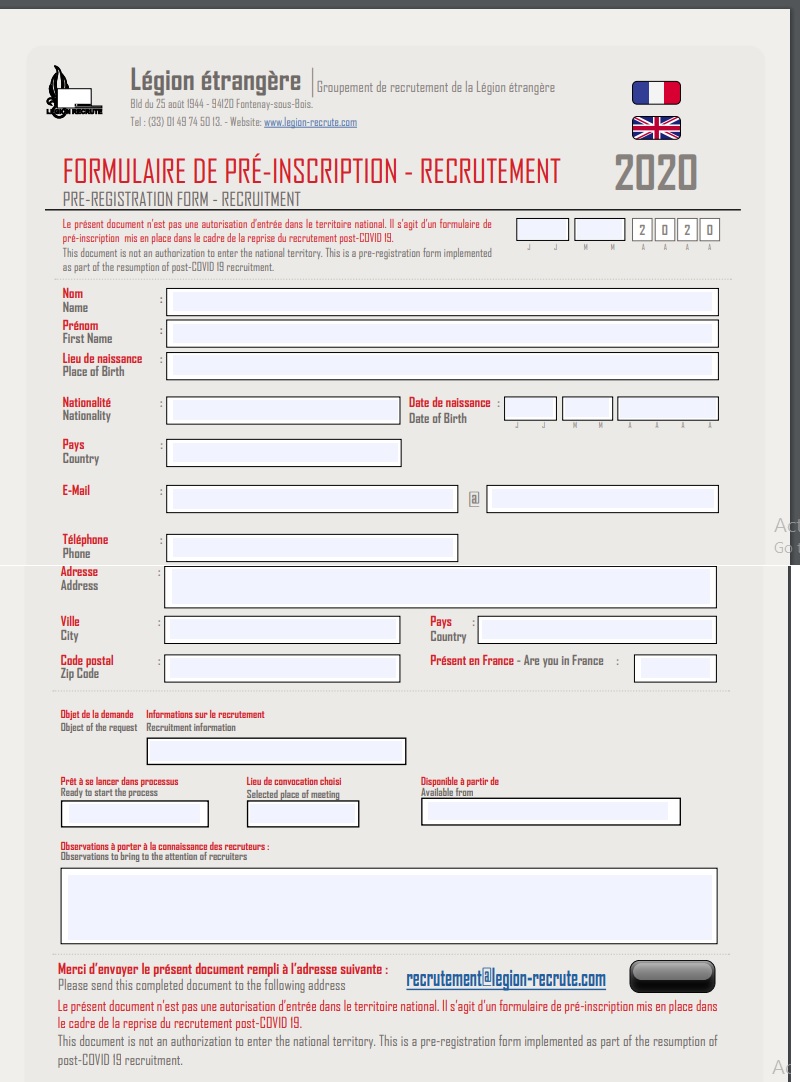 About five hundred Nepalese are working as French army. So, interested Nepalese youth can apply for the French army. There are no official agents for the job application. So in this regard you have to go to selection center in France.
2020 France Army Vacancy Open
France has separate unit for the foreigner in army. So in this unit Nepalese candidates can join as French army. The details of the application is given below.
Therefore you can follow the following steps for the job application.
Step by Step Process for the French Army Job Application
First of all go to France and visit the selection center.
When you reach France the selection process begins.
Free accommodation and food will be served during the selection process in France.
This mission is little flexible. If you are over age for British army or Indian army still you can apply for France army. It means your dream to be an army can be fulfilled here. As we have mention above there is hundreds of Nepalese working as French army.
How to get French Citizenship?
The service period in France army under this mission is 5 to 15 years. So after serving as French army for five years you can apply for permanent resident card. Gradually and slowly you will also get citizenship there.
Who Can Join French Army under this Category?
Both male and female can apply for the post. As more than 140 nations people are working as French army under this mission. Basically foreign Legion branch of French army enroll the multinational people in their force.
There is no discrimination on the basis of race and color. Hence people from round the globe can apply for the French army.
Finally if you need more details about French army please refer our previous articles related to French army.
But if any people or agents ask for money for the Job application it is fraud. Hence never pay money blindly.
You might be interested on DV 2020 2019 winners name list. So you can check it here.