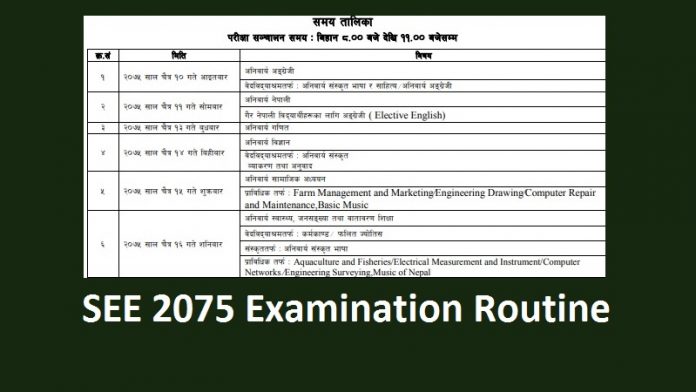 SEE 2075 Examination Routine is public now. So the students can download the SEE 2075 Examination Routine from here.
TSLC Exam Center Notice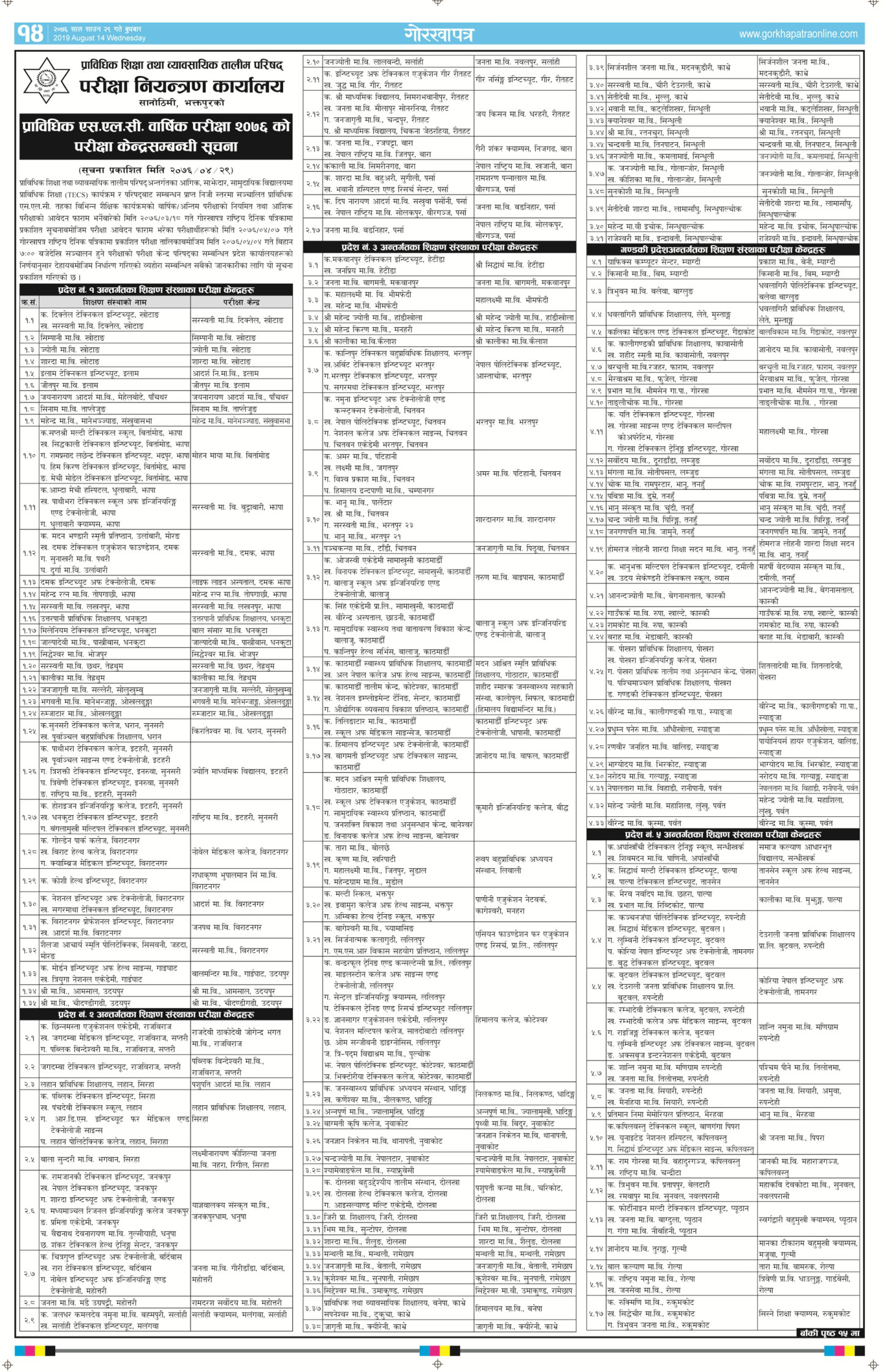 Here is SEE 2075 supplementary exam timetable. So the students can share this to their friends are relatives.
Well here we give all subjects SEE questions collection from the subject expert.
SEE 2075 Examination Routine
National examination board Nepal has published the SEE 2075 Examination Routine. Here is the copy of SEE 2075 Examination Routine. Hence all the SEE 2075 students can obtain the exam routine as given below.
Here are some tips to increase memory power. So reading less learn more.
SEE Exam Routine Analysis
According to the routine of the secondary education exam 2075 it is similar to the previous year exam schedule. This exam routine is for both technical as well as non-technical schools.
As you know that there are two types of secondary schools in Nepal. The first is technical and the next is non-technical.
T-SEE Exam Time Table 2075
As mention above both technical and non-technical student's exam time table is same. However the exam date and subjects are according to their curriculum. These technical schools secondary education exam is called TSEE.
How to Prepare SEE Exam Effectively
Here are few tips for exam preparation. Basically the students are panic during the exam. So here we try to make the students mentally and physically ready to face the exam. The most important thing for the students is to be mentally ready for the exam.
Like some students are found exam phobia.
SEE Past Papers for All Subjects
In this category you find the collection of past questions of SEE exam. If you try to solve two or three years past paper it will help you a lot during the exam.
Beside this your confident level will also increase. Hence we suggest all the SEE students to solve the past papers for each subject.
Well this is the bundle of mathematics question for SEE students. These questions are prepared by well experienced teachers. So no doubt it will certainly help you to prepare the coming SEE exam.
Finally we want to inform you that you can make online questions to our subject expert team. Our team is ready to solve your problems as soon as possible. Hence leave your questions in the comment box below to get the online solution.
Sometime students tell us that they have weak memory power. So to address this issue we have an article on the topic memory power increasing tips.
So if you want to increase your memory power do not miss this article. There you will find many tips for good memory power.
The science has proved that good memory requires good food. So here we have list of good food for the better memory. Not only this. Here we have you given the list of food for the students.
So if you have good eating habit certainly it will improve your memory power.