There is good opportunity for Nepalese in French Army Job. This French Army Job has several good features.
Criteria for French Army
Age: Below 35 years
Height: 5 feet 3 inch
Weight: 50 kg
Body Mass Index: 20-30
Education: No Criteria about education
No tattoo in face and other outer part of your body
So More details is given at the end of the article. Hence read the article properly.
So the great privilege for Nepalese guys in the French Army Job is that after five years they will get permanent residence card in France.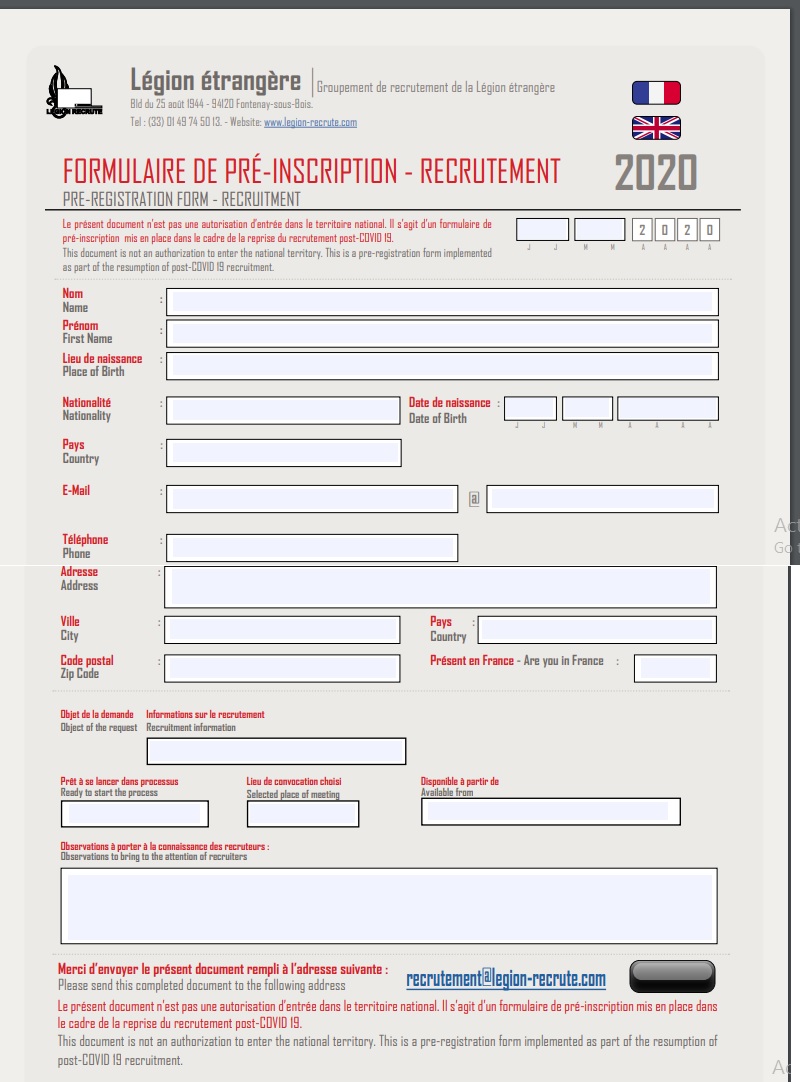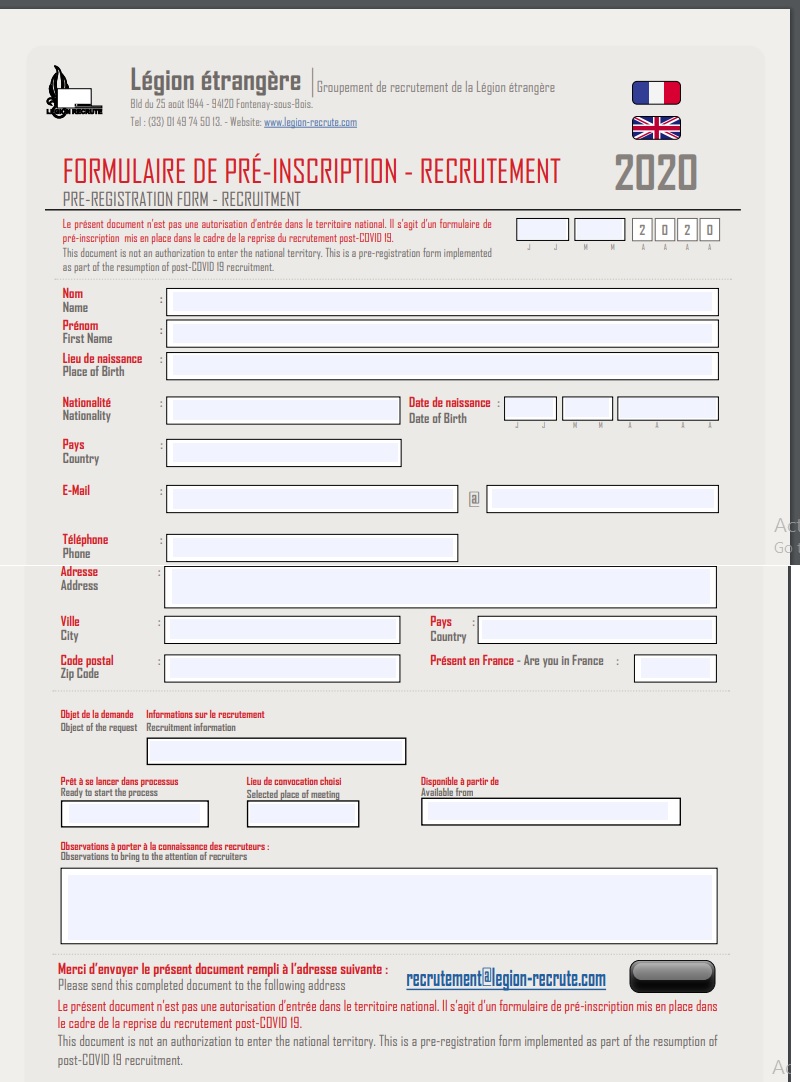 Eligibility for French Army Job
Many Nepali youths are serving as French army in France. The age barrier for this French Army Job is wider as compared to Nepali and Indian army.
If your age is over for British, Indian or Nepali army still you can join French army.
Denmark immigration visa is now open. So here we give the online visa application steps. It is chance to live and work Denmark.
Similarly after serving for 5 years in French army you will be eligible for getting permanent resident card so called green card. The eligibility for french army job is little flexible.
French Army Online Application Form

Selection in French Army
More than 140 nation's people are serving in this mission in France. It is learnt that there is no bilateral agreement with French government from Nepal government regarding this issue.
Basically this is foreign Legion which a special branch under French army. The selection in French Army job is not biased.
---
---
The details about the dv lottery 2019 is given in the above link. So read the instructions carefully before filling the DV lottery form 2019.
How many Nepali are serving in French Army
It is learnt from the sources that till the date there are about 300 to 350 Nepali people working as French army there. As it is already mention above that there is no government data as the selection in done in individual basis.
On the top of this it is not necessary to provide police report and other documents for the selection.
Benefits of French Army Job
The job duration under this mission is 5 to 15 years. So after completing this job duration individual can claim for French citizenship.
It is most likely to get the French citizenship under this scheme. So, energetic Nepali youth can apply for this job.
Steps for French Army Application
For the application you must submit your passport in the legion office in France. The selection process takes 2 to 5 weeks. During this selection process will get free food, accommodation and clothing.
There is no other way some people may ask money from you to enroll in this job. So be careful about it. Similarly you can go home from the selection every day.
How to Join French Army?
There is no authorized person for the French army application in Nepal. First of all you have to go to France with this reason.
Basically you will easily get visa for this purpose. So all the documents you have to submit at the selection center in France.
During your stay in France in course of selection food and accommodation is free.
News about Nepalese in French Army was also published in Himalayan Times on March 4 2016.
If you have any doubt please leave your quires in the comment box below.
French Embassy Nepal does not work on this job.
Read More:
Denmark Online Visa Application Process