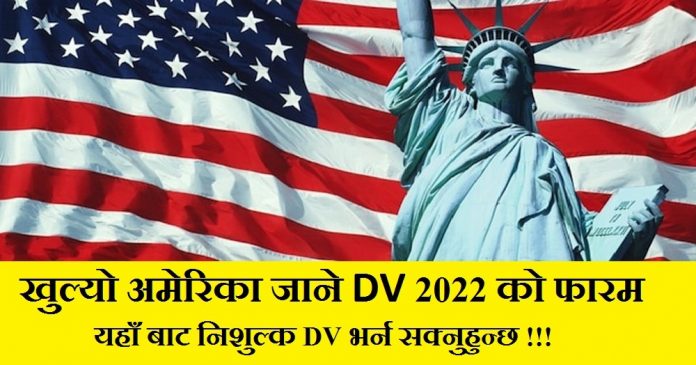 The U.S State Department announced Diversity Visa Program for 2022. The notice tells that state government officially open registration for DV lottery from Wednesday Oct, 7 2020.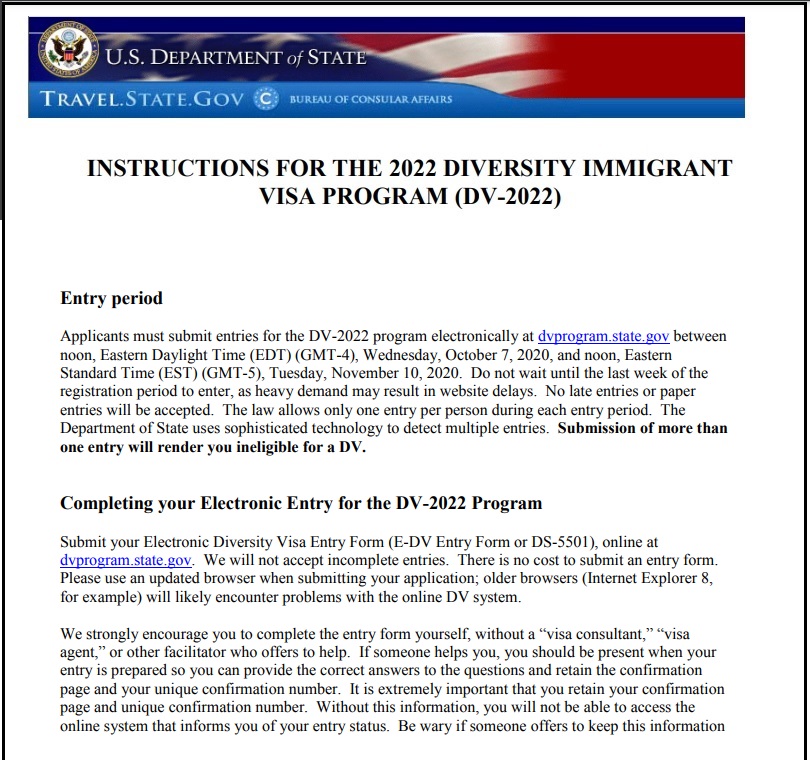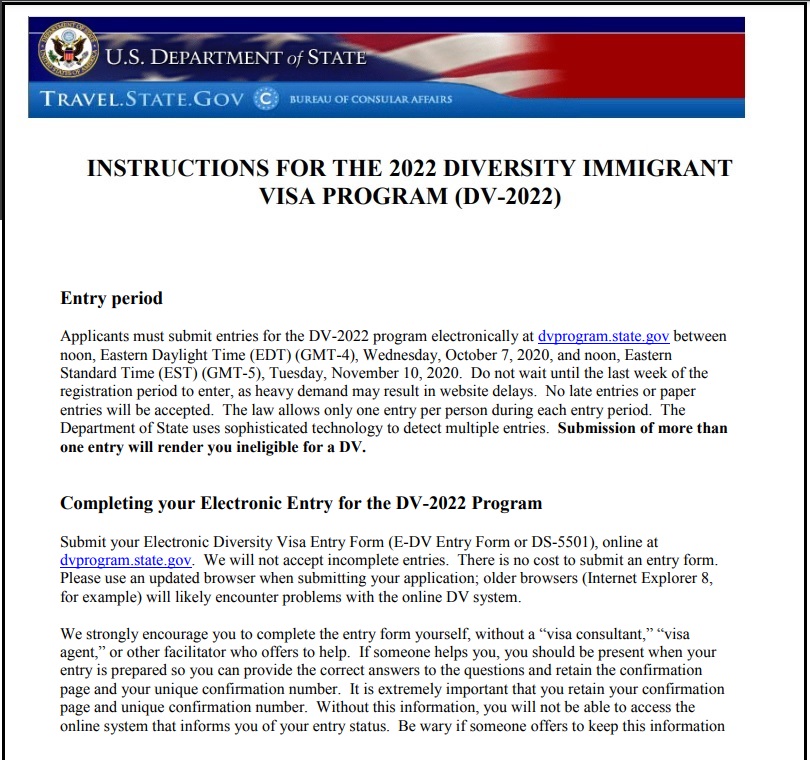 Diversity Visa Program for 2022
The DV program is very popular among those who are willing to live America. Basically those who have no access to the sponsors in USA are very much interested in this green card lottery program. America will provide 55,000 permanent resident cards popularly known as Green card authorities said.


DV 2022 Official Notice
It is the official notice form US embassy that the DV lottery program online registration will start from October 7 2020 Wednesday. Similarly the last date for the DV 2022 is November 10 2020 Tuesday. It is stated in the official notice of state government.
Legal Immigration to USA
The eligible countries citizens can submit their registration form electronically via the official website of the state government. www.dvprogram.state.gov is the official page to submit the dv lottery application.
DV program is the only way to reach America who is lacking the sponsors to immigrate. Hence this lottery program is charming among the developing nations like Nepal. Every year millions of Nepali citizens apply for the EDV lottery.
People are motivated for the DV lottery application because the neighboring people are already in USA under the same lottery program. So this year too it seems that the number of DV lottery applicants will go up.
Instructions for DV Applicants
This year also the valid passport of the principal applicant is mandatory. Two more countries are ineligible for this year. Hong Kong and Honduras are ineligible for DV lottery 2022. Beside this if there be any new changes in the DV lottery till the date of application we will notify our visitors from this page.
Hence remain in touch with us for the recent updates about the diversity visa lottery program.
Step by Step DV Application from Home
Well it is not necessary to go here and there for the dv lottery application. You can easily fill the online electronic diversity visa lottery yourself. If you need some help check our DV application steps in our previous articles.
So finally we would like to express out best wishes to all the DV 2022 participants.