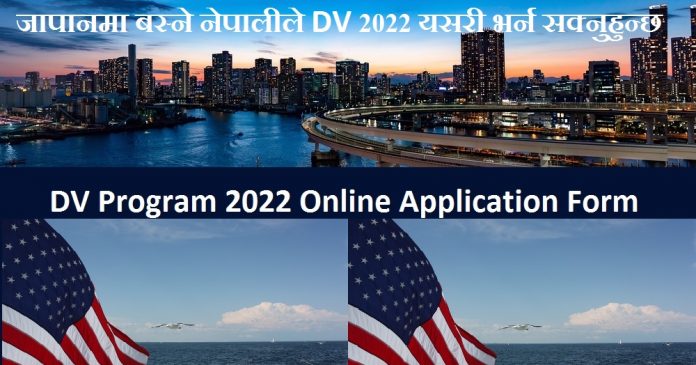 Breaking News – The state government has announced DV Program 2022 Application Form. The detail about it is available here.
DV Program 2022 Application Form
The state government has announced the notice for DV 2022 online application. According to the notice online DV registration of this year begins from October 7 2020 Wednesday.


Similarly the dv lottery 2022 last date for registration is November 10 2020. So you can start the diversity visa lottery application from Wednesday.
You can start online dv lottery application from this link, www.dvprogram.state.gov
This year state government has removed two countries from the list of eligible nations. Hong Kong and Honduras are now ineligible for the dv lottery application.
The passport is mandatory for the principal applicant this year also. Beside this till the application deadline if there comes any new instructions we will make it available over here.
Online 2022 DV form
The dv lottery online form is available in the official website of state government. It is mentioned above. So just following this link you can complete online dv lottery application.
Basically Nepalese living in abroad may sometime find it difficult to complete dv lottery form. But never hesitate to contact us if you have any problem regarding to dv lottery.
How to Apply DV Lottery from Japan
Well are you currently living in Japan? Ok then if you are the citizen of dv lottery eligible nations you can apply dv lottery from Japan. For example Nepalese people living in Japan can apply for the EDV 2022. Just follow these steps to apply the dv lottery from Japan.
First of all go to the official website of dv lottery.
Find the radio button written Begin Entry. Tap this button to reach the online form.
Now you are in online form. Fill all the family details properly.
Once check the details.
Supply the correct size dv lottery photo.
Submit the online form.
Now you will get one message telling your application is successfully received.
You will also get confirmation number together with this message. Print or save this page for your record. This confirmation number is required for checking the result.