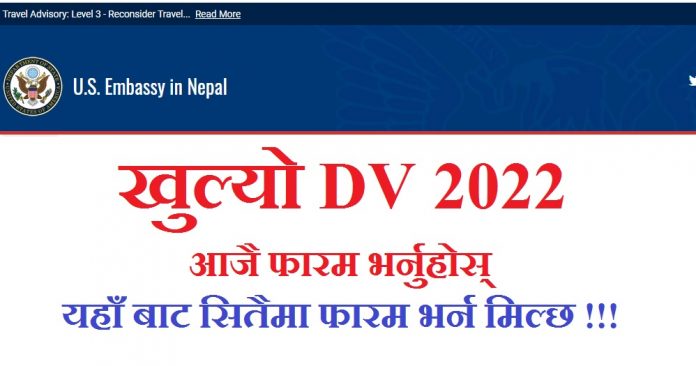 Breaking News – DV 2022 Registration Date Announced by the state government. The registration period for the EDV 2022 is from October 7 2020 Wednesday to November 10 2020.
Well you can fill online DV 2022 application from here. Just go to the following official page for the dv lottery registration.
Submit Application Now 
DV 2022 Registration Date Announced
According to the Nepali calendar the diversity visa lottery for this year starts from Ashoj 21 2077. But we would like to suggest all the candidates of dv lottery to make your registration as early as possible. It is because at the last moment there will be traffic jam in the server.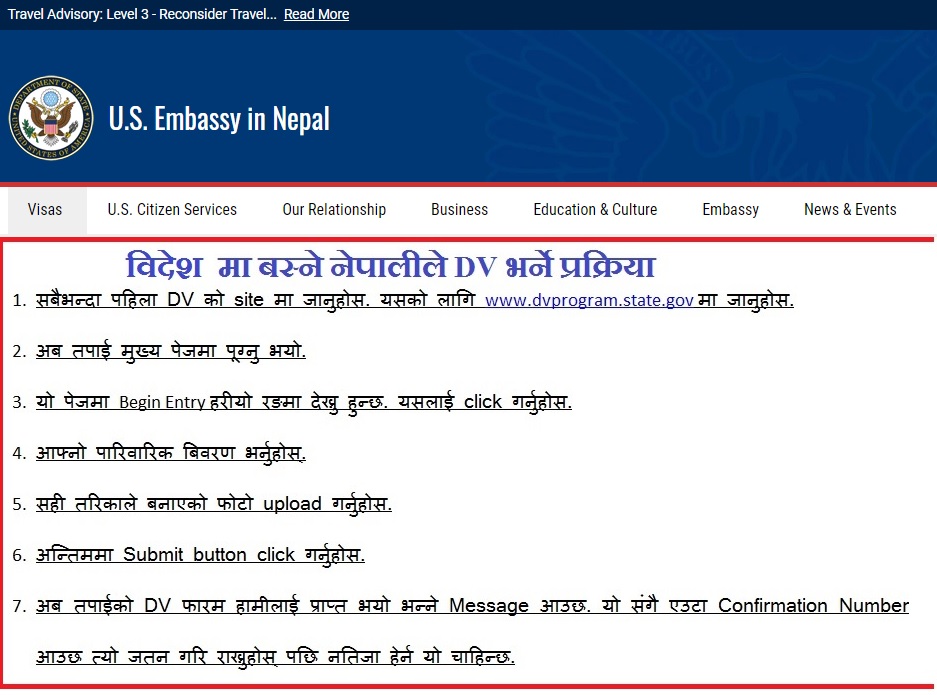 2022 DV Lottery New Rules
Two Countries have been made ineligible. Hong Kong and Honduras citizens will not be able to submit the dv lottery for this year. We are looking for some other changes in the dv lottery. The passport requirement is still there. So approaching to the entry date we will give you all the new rules of dv lottery from the instruction
Here is the official website to dv lottery entry. It is www.dvprogram.state.gov.
Similarly the details of the diversity visa lottery instruction are available at travel.state.gov.
DV Lottery 2022 Date Changed
Initially the DV lottery entry was supposed to start from October 1 2020. But now the state government has published the dv lottery entry period from 7 October 2020. The information has just now released in the official press release of the state government.
Steps to Fill the DV Application form
Basically this is required for the people in abroad. In Nepal there is no problem if you pay certain amount then you can find the agents working for the dv lottery application. But this facility is not available in abroad. Hence looking at these groups of people we provide here the steps for the dv lottery application. More than this we give this in Nepali language.
During the DV lottery registration if you face any problem let us know it. Our expert's team is always happy to reply your questions. Hence leave your question in the comment box below. We will try to reply it within one business day.