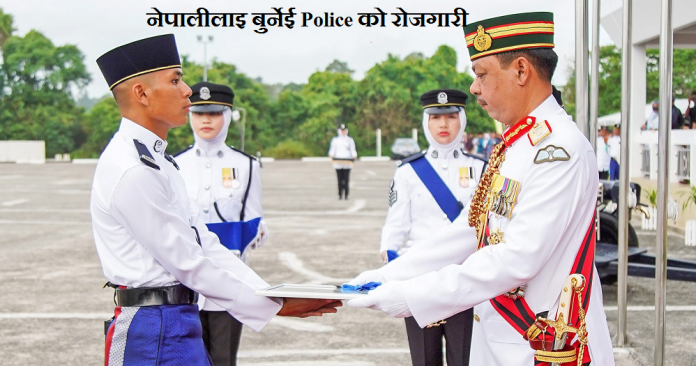 Here are few Brunei Police Job Questions. Hence the individual willing to join Brunei police job can find this article useful for their knowledge.
Complete your online application form with in few minutes. The short listed candidates will face physical fitness test.
Brunei Police Job Questions
Some Questions about the Brunei police recruitment. Please check all the questions for the complete knowledge.
1# what is Basic Salary in Brunei Police Force Job?
The basic salary for the Brunei Police job is in the following table. Hence the candidates can find this table useful.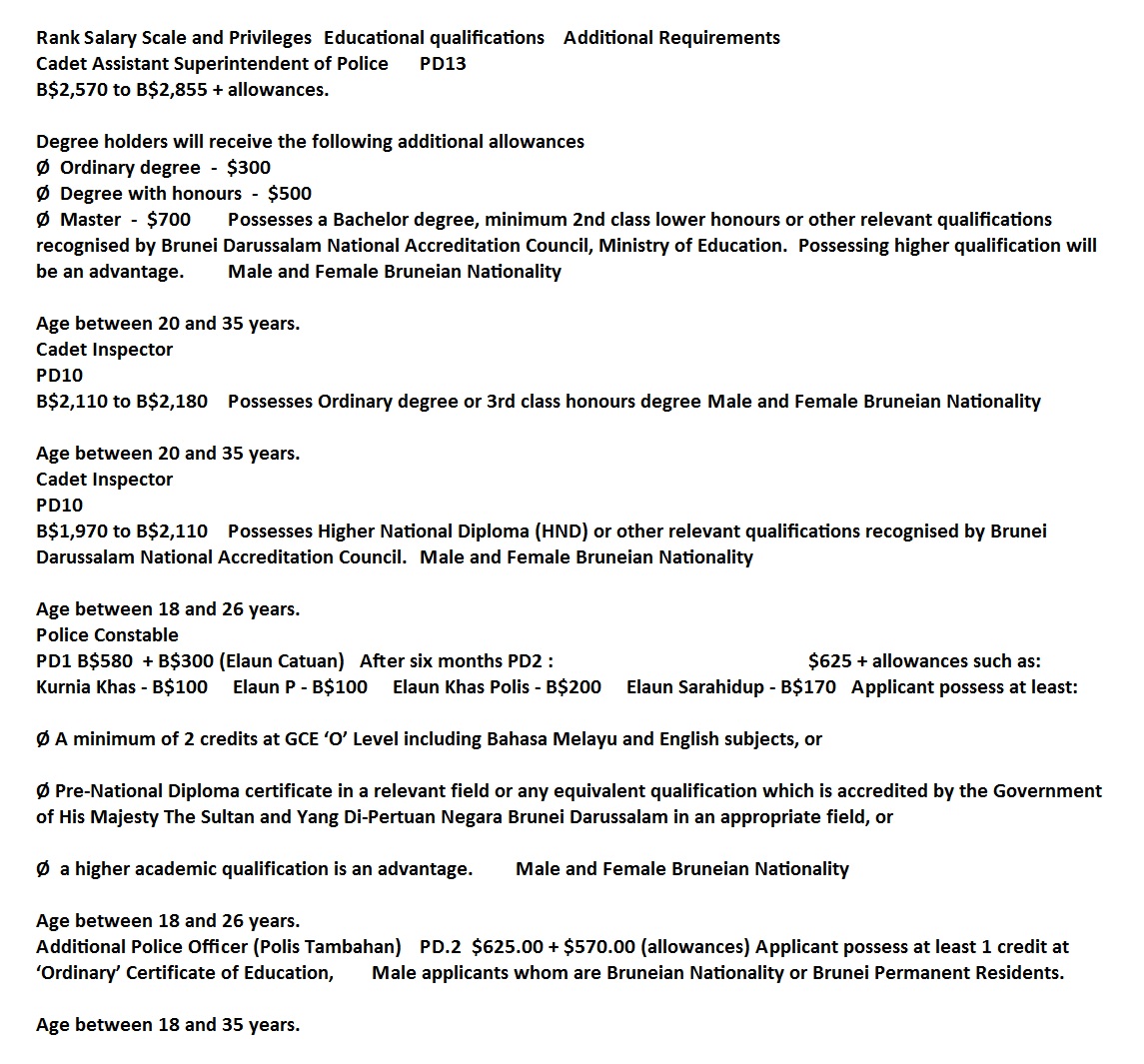 2# I am interested for Brunei police Job? How to Apply?
Application form is available in the official website of Brunei police at www.polilce.gov.bn.
You have to submit the completed form in headquarter of Brunei police Gadong.
The serving officers can submit the form through their respective head of departments.
For further information please contact 2423901 with extension 536/179/228/250
3# what is Physical Requirements for the Brunei Police Job?
For the Male applicant minimum height is not less than 1.7 meter (5 feet 6 inches) and weight not more than 60 kg.
Similarly for the female applicant the minimum height must not be less than 1.64 meter (5 feet 4 inches) and weighs not more than 55 kg.
4# Cost for Application form.
The cost for the online application is 50 Brunei dollars.
Well beside this you can find many abroad jobs information in our page. Like, we have been providing the detail information about the French Army job. Basically we provide the information for Nepali candidates in this article.
French army has its separate units of foreigners in their armed force. So in this unit Nepali youths can join for the police job.
There is no cost for the application. Beside this you will get food and clothes during your stay in the section center.
Russian Army Job for Nepali
Russia is the Next country to take Nepali youths in their armed force. We have separate article about it. Hence if you want to learn more about it please see the articles in jobs category of our website.
The next charming job for Nepali youths is Qatar Police job. Qatar has announced vacancy for Nepali in their police force. The detail procedure you can read in our previous article in the same page.