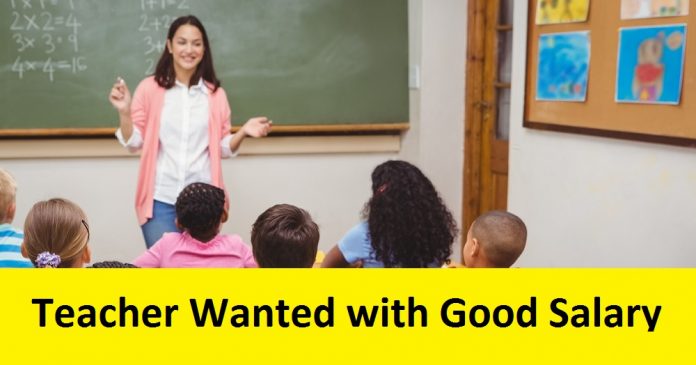 Are you looking for the Abroad Teaching Jobs Vacancy Notices? Well here we have the abroad teaching job notices.
Abroad Teaching Jobs Vacancy Notices
132 Vacancies for Teachers in Kuwait
Find the appropriate job for you among the following various posts. Here we have the details about one job. More information is available at the bottom of this description.
#High School Chemistry Teacher
Contract Period: 2 years
Number of Vacancies: Few
Level to Teach: High School Students
Eligible Candidates: Licensed Teacher
Requirements:
Minimum Bachelor Degree with major Chemistry.
Teaching Experience: Minimum 2 years of teaching experience
Major Subject: Chemistry
Required Certificates: Valid Teaching License.
Fluent in English.
Having good skill in classroom management.
Technology Friendly to use latest ICT tools.
Due to covid 19 pandemic this time we are accepting single teacher only not the dependents.
Job Benefits:
About 650 US dollar at the start of contract as the settling allowance.
Fully furnished apartment with all basic utilities.
Economy air ticket to your nearest international airport per year. Airport pickup on your arrival first time.
Baggage allowance around US$ 1300 upon joining and at the end of the contract
To and fro bus transportation from school to apartment.
International level health insurance
Local SIM card upon your arrival in Kuwait.
Professional development opportunities in and outside the country
Humanities Teacher
Psychology Teacher
Grade 5 science teacher
Online English Tutors
This is golden opportunity for work from home job. So, in the current situation you can get very competitive salary working online from home.
On the top of this the working hour is flexible. Therefore we suggest you all to fill online form just now.
Number of Vacancies: 20
Students Level: Middle School/ high School and University level
Eligible Candidates:
Licensed Teacher, College or University Faculty members, University Graduates
Requirements:
Minimum Bachelor Degree with major English.
Valid teaching License.
Teaching experience is your asset.
Familiar with online teaching environment and digitally literate.
Documentation Requirements:
A copy of your academic certificate.
Teaching license one photocoy.
Government ID card like driving license or citizenship certificate.
Job Benefits:
Competitive payment for online teaching.
You need the ability to work remotely.
Working hour is flexible for you.
Job Description:
You can join the team of the online teachers from here. this team provides very high salary for the team members.
People are Interested on American Army Job.
Working online is very easy. You can manage evening or morning time whenever you are free. Similarly you can make a schedule with your student in advance. If you are online you can support your student via internet.
So for this you can sign up now and apply for the job.
How to Apply for the Job?
Hence the interested can sign up by creating your profile in Skooli profile and tap on Apply Online in the website.
More information about this job is available in www.teachway.com
Beside this you can get many other foreign employment notices in our website. Hence we suggest all the visitors to remain with us for timely information.
Qatar Police Job
Nepali people are eligible for Qatar Police job. Hence if you are interested to join Qatar police read the detail information in our previous articles.