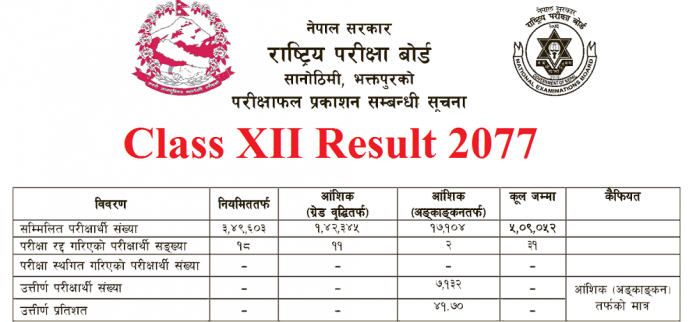 NEB Class 12 Result 2077 is now ready to publish. The national examination is in final stage to publish the class 12 result for all faculties at once.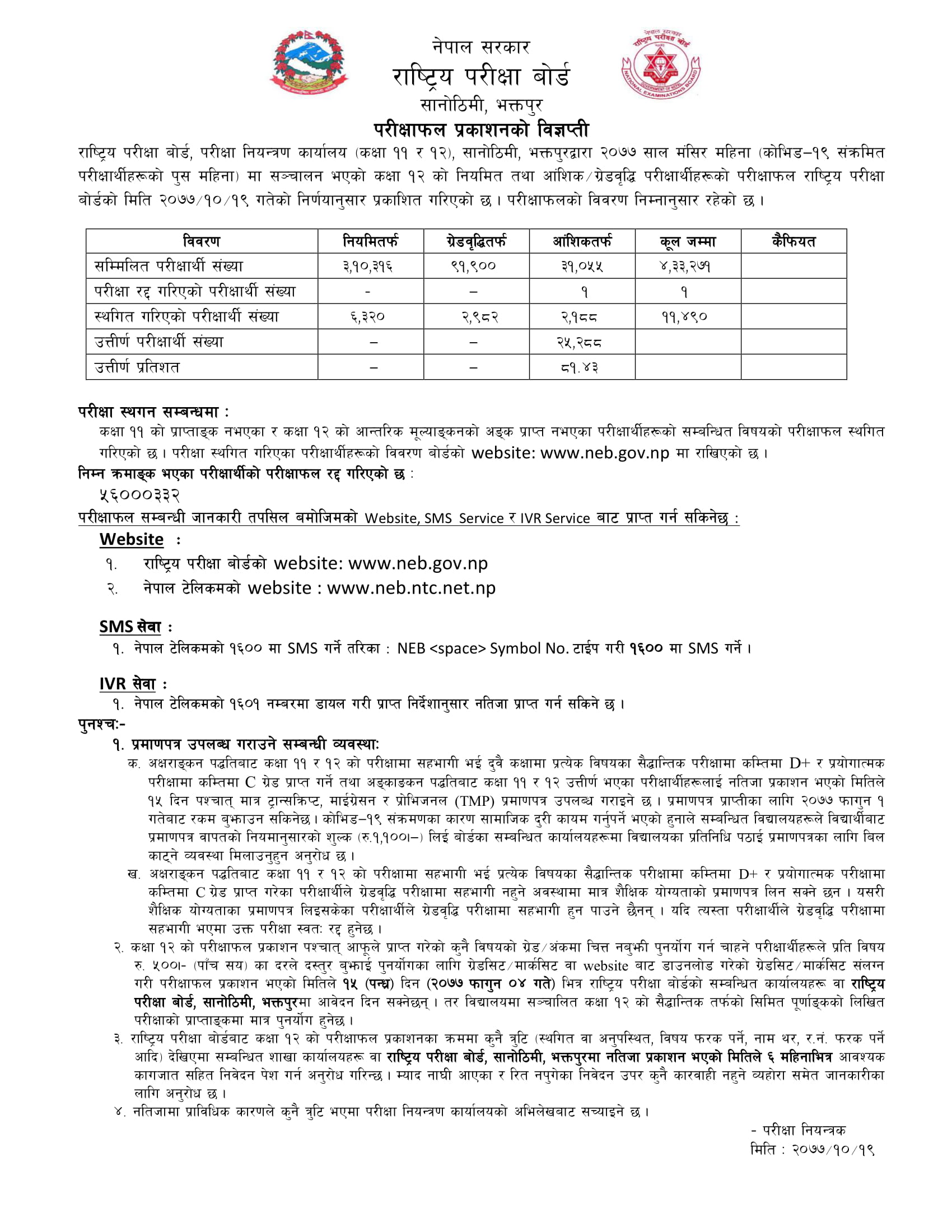 NEB Class 12 Result 2077
According to the office of the controller of examination the class 12 result will publish in the third week of poush. So as soon as the National Examination Board Nepal publishes the result you can check the online result from this page.


Here we give the steps to get the national examination board Nepal class 12 results. NEB Nepal provides the result to various online media. So here are some easy steps to get the online class 12 result with grade sheet.
How to Check the Class 12 Result?
Class 12 result is available in the following links and websites. Nepal telecom provides the online result with grade sheet in its website. Similarly the ministry of education gives the online result. Beside this there are so many other private media houses to give the online result.
Class 12 Science Result
This year due to corona virus the exam was postponed. But the result will be in grading system as usual. As mention already by the office of the controller of examination the board exam was on full marks 40.
The next 40 marks will be added according to the class 11 result and the remaining 20 marks is the internal evaluation of the school.
Class 12 Management Result
This year too NEB formerly known as HSEB is going to publish all faculties' results at once. Hence it is not necessary to search as NEB class 12 Management result. Similarly it is not wise to search for class 12 Humanities result.
NEB Class 12 Education Result
The next dense faculty is Education. Basically in the remote areas most of the school has no option beside education. Hence students are compelled to study education faculty.
The result of education faculty will also publish together with other faculties. As mentioned above the final checking of the result is going on.
The board most probably publishes the class 12 result by the first of January 2021.