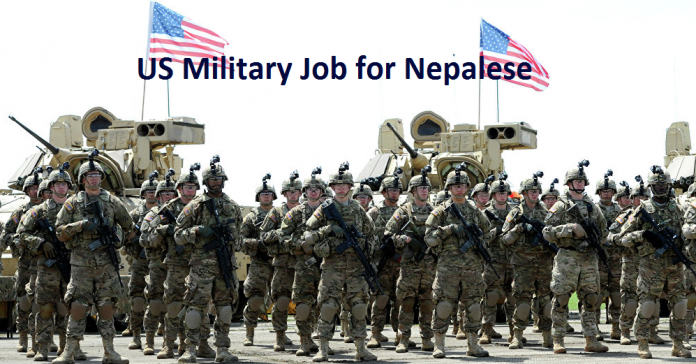 US Military Job, well here we discuss about US Military Job. Every year the state government accepts nearly 8000 immigrants as US army.

What are the qualifications required for US Army?
So to join the American army you must have the following qualification.
First of all you must be a U.S. citizen or a resident alien.
Your age must be between 17-34 years.
You need minimum high school diploma academic qualification.
You should not have more than two dependents.
Take and pass the Armed Services Vocational Aptitude Battery (ASVAB) test.
You must pass medical exam for military entrance process.
Benefits of US Army
Good salary, health insurance, dental insurance and many more.
US Military Job for Nepalese
So in this course of army job in America there are many Nepalese working as US army. The migrant citizens or the Green Card holder can apply for the military job in America.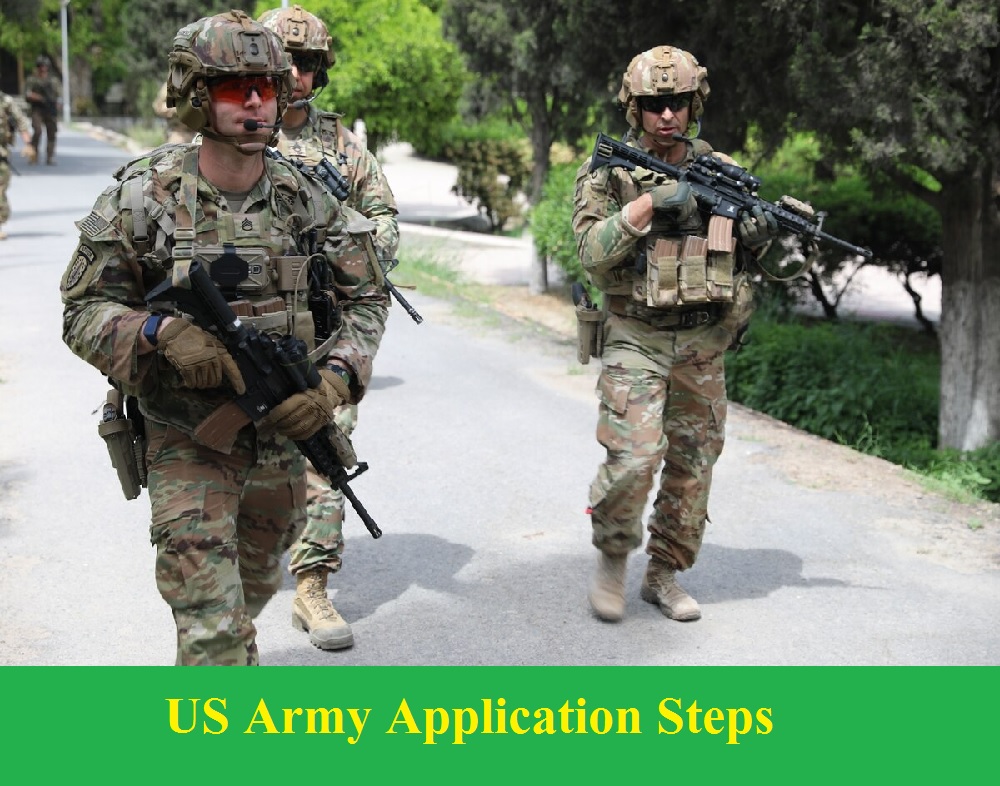 DV 2021 Lottery Can Make you US Army.
Beside this other illegal migrants are not eligible for the application of military job in America.
You Might be Interested in:
French Army Job for Nepali Youths
This is not the page for the Job application. Here we share the information only. Hence we are not the agent for job application in US army.
US Army Job Online Form
The immigrant citizens or the American green card holder are valid for the army job in USA. Hence other types of visa holder cannot apply for military job. So you can directly go for job application in USA.
French Army Job for Nepalese Youth
France has one separate unit of military formed from the foreign citizens. There are hundreds of Nepalese youths working as French Army in France. The entire process of selection begins in France itself.
There are no any agents to provide help and support in this regard. If you want to know more about it please follow the link given below.
British Gorkha in English Army
Since many years Nepalese youths are working as British army and Singapore Police. The selection process for both of these is in Nepal itself. So to provide the IQ questions solution we have an article on British Army.
Hence if you want to learn about the mathematics and IQ questions for British Army you can follow it.
Nepalese Youth in Indian Army
France, Britain and India are exception in this regard. Beside this none of the countries enroll foreign citizens in their military force. It had been many years that Britain and India are enrolling Nepalese youth in their armed force.
How to Join US Army ?
The green card holder eligible Nepalese can apply for the military job. As mentioned above every year the state government enrolls nearly eight thousand migrants in their armed force. However these migrant armed forces do not get the vital post in the army.
It is now obvious that only the immigrant citizens of USA or the Green Card holder can only apply for military job. Beside this other types visa holders are not eligible for the army job in America.