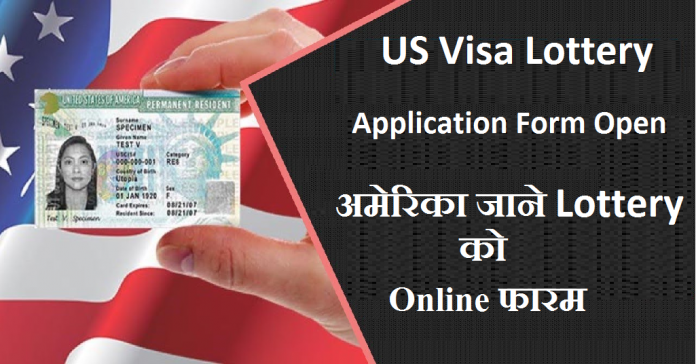 America is going to provide 55000, green card for the lottery winners. Among them 5000 green card is for the Nepali citizens. Here is US Visa Lottery Application Form.
US Visa Lottery Application Form
Complete this online application form to participate in the lottery. People above 18 years are eligible for the visa lottery.
Complete the online lottery application form.
Similarly, you must have minimum high school degree to take part in this lottery program. This lottery program is known as diversity visa lottery all over the world.
US visa Lottery Required Documents
You need the following documents to take part in this visa lottery program. It is completely computer based random selection lottery program. Hence there is no any manual influence during the selection. So, in other words it is perfectly your luck to win the lottery.
DV Lottery 2023 Documents
Minimum high school academic qualification
Or, two years of work experience
This work must be approved by the state government.
Valid passport for the principal applicants.
How to Fill the Lottery Online Form?
If you want to participate in the visa lottery you have to fill one online form. This is completely free of cost. So, do not pay for the online form. On the other hand do not take help from the agents to fill this lottery form.
State DV Program
This is the official program of American government. The state government officially gives 55000, green card to the migrants from different part of the world. So to know more about the eligible countries see our previous articles.
When Can I Apply Green Card Lottery 2023?
Well, the green card lottery for 2023 begins from the first week of October 2021. So it is not time to be ready for the online application. The application process is as mentioned above.
When Can I Apply for DV 2023?
The American green card lottery is also called dv lottery. So, the dv lottery application begins from the 21 Ashoj 2078. This year more than 5000 Nepali citizens will get this visa lottery.
DV Winner's Life
Thousands of Nepali people are already in USA under this lottery scheme. Most of them are having satisfactory life. But some of them are planning to quit this green card and return to Nepal.