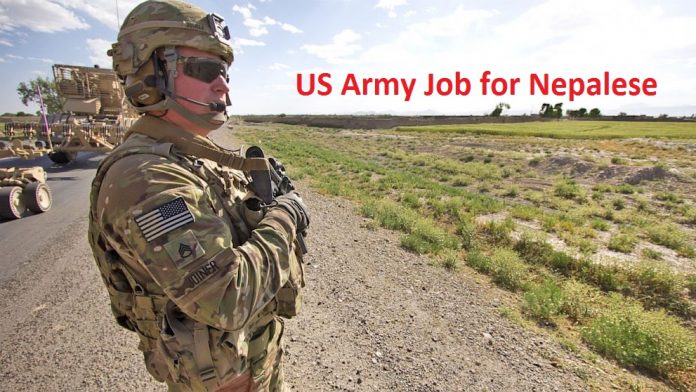 People may think that US Army Job for Nepalese is not possible. It is completely wrong. There are many Nepali youths in American army.
Requirements to be an Army
To join army you need strong mind and soul. So people with good moral background in the community and having strong desire can be the real army. There is big responsibility of the country in your shoulder. Therefore joining the army is very important decision in your life.
Being an army you have to work in a team. Similarly you have to save the country in any odds and bad situation.
So in this page you will learn the basic requirement to put on an army uniform in your life.
US Army Job for Nepalese
Well here we give the details about US Army Job for Nepalese. All of us know that America is a mega economy. Similarly there are people from almost all the countries in the world. Hence America provides the opportunity to join the armed force for the foreigners as well.
How to Join US Army for Nepalese?
All the eligible permanent resident Nepalese people can join the US army force. Here is the procedure to join American armed force. What is the physical requirement for American Army job? Let us see now.
Requirement for the American Army
To become the soldier in US army you must fulfill the following conditions.
17- 34 years old
Get minimum score in ASVAB test.
Medical, physical and moral requirement.
Permanent resident of USA.
Minimum high school degree.
So looking at this it shows that physically fit ex-army or police from Nepal has good opportunity to join
US army.
People are also interested on UAE Police Job
But physically fit fresh candidates can also join the American army.
So after completing the physical and mental procedure you have to take an oath. Hence after taking the formal oath you will be the soldier of American army.
Beside this if you have any question about the process of joining the US army you can check our previous articles about American army job.
Finally, Wish you all the best. Have a great time ahead.