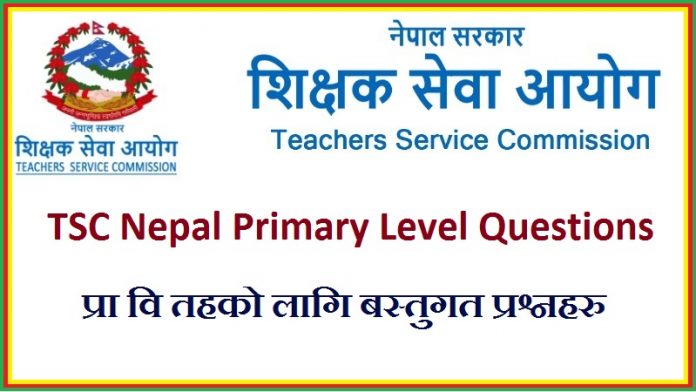 Here are TSC Nepal Primary Level Questions. These TSC Nepal Primary Level Questions are strictly based on new curriculum. Teacher service commission Nepal has recently published the new curriculum for the open competition.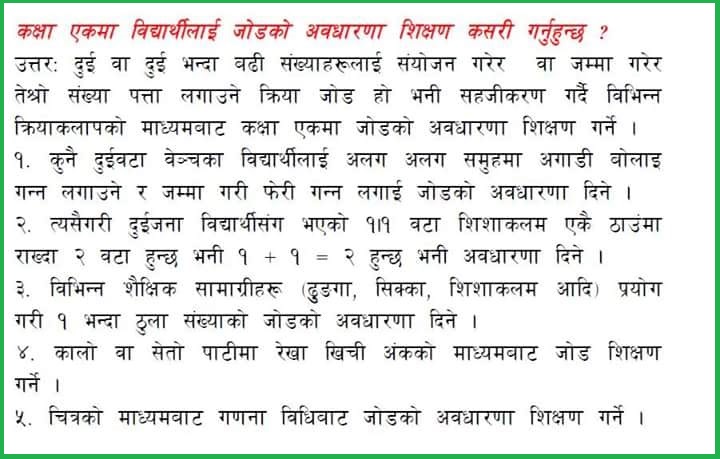 TSC Nepal Primary Level Questions
According to the present system of teacher service commission Nepal, all the grade 12 passed students with minimum ten months training can apply for the primary level job. Here we give the online learning source for the primary level candidates of TSC Nepal.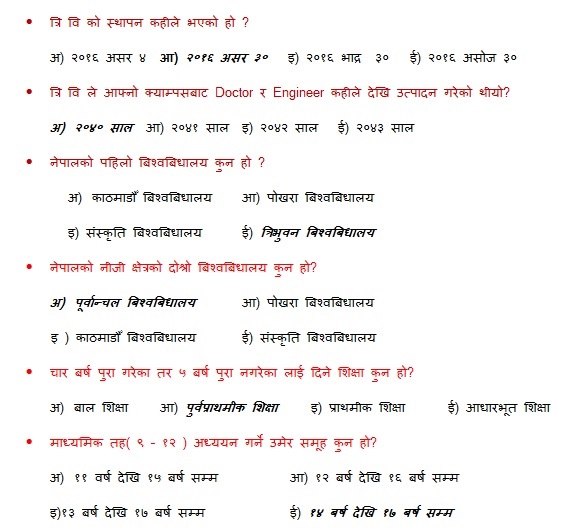 Nearly all the candidates they have the same level of knowledge about the curriculum but the main thing is how to present the answer. Therefore the skill to present the answer in systematic way is meaningful in such competitive exams. There is huge pressure of candidates in this Shikshak sewa Aayog exam. It is because of the unemployment in the country.
Here are few steps to remember while presenting the answer.
Manage the time equally for all questions.
Calculate the time required according to the weight of the questions.
Try to give your answer in points.
Give short conclusion for each answer of the subjective questions.
How to Write Effective Answer in the TSC Nepal Exam?
As mention above TSC Nepal exam is very much competitive. So the candidates must manage the answer in effective way. We have many articles about the teacher service commission Nepal. So if you are in confusion about TSC Nepal exams please leave your comment in the comment box below.
There are 40 multiple choice questions for primary level exam. These objective questions are based on education. So we will give related objective questions here for practice. Hence we hope this collection of objective questions will help the TSC Nepal candidates for the coming exam.  These objective questions carry forty percent of the 100 marks paper. Now it is obvious that sixty percent is from the subjective portion.