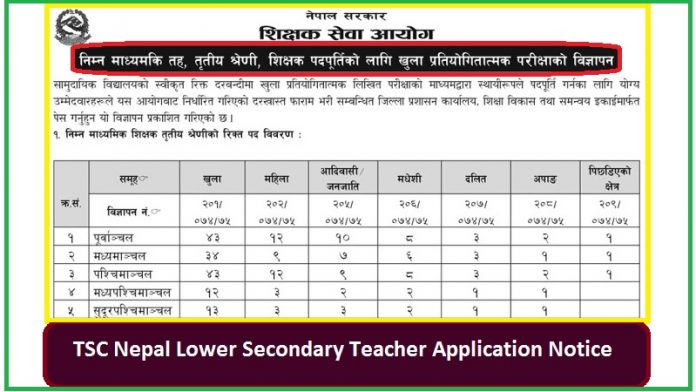 TSC Nepal Lower Secondary Teacher Application Notice is out now. So the interested grade 12 pass can apply for Lower Secondary Teacher post. The detail of the TSC Nepal Lower Secondary Teacher Application Notice is attached below.
TSC Nepal Lower Secondary Teacher Application Notice
Though there is no lower secondary category in school level now government is still asking teachers for the same post. Since long ago government has already finalized the two levels in the school they are basic level and secondary level. The basic level school is up to grade eight whereas the secondary level is from class 9 to class 12. TSC Nepal Lower Secondary Teacher Application Notice.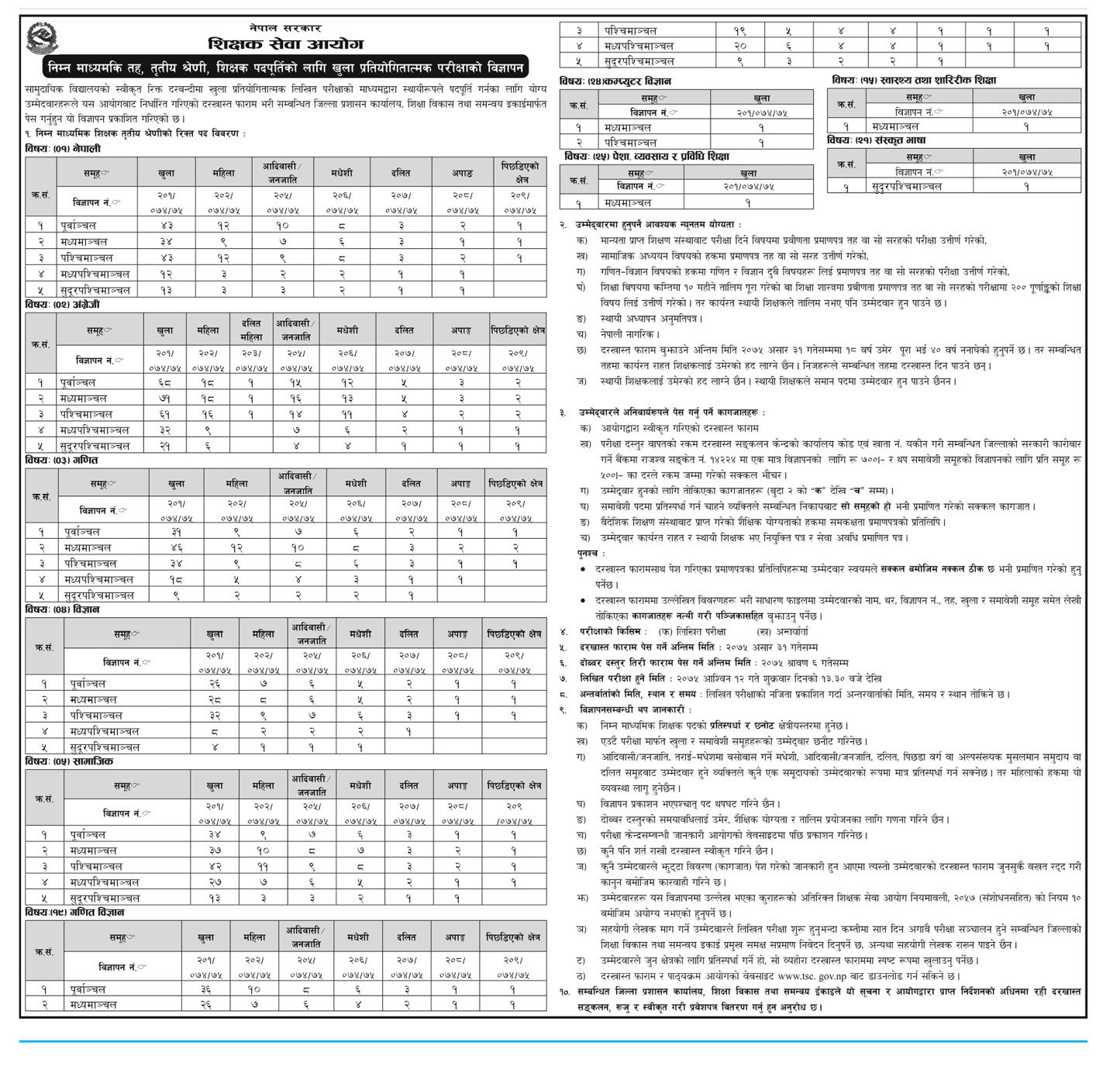 ---
---
TSC Nepal Lower Secondary Teacher Qualification
According to the advertisement the grade twelve passed students with minimum ten months training can apply for the post. Most of the things are same as previous year advertisement. This lower secondary level teacher application is also regional level. Though there is no regional level political division after the implementation of the federal government system in Nepal.
Well here we give tips for TSC exam preparation. So just following these tips you can make your study more effective. Here are few tips for effective learning. Just studying longer hour is not the best idea for learning. So more than this you have make effective study. There are many articles about the memory power in our sites. There we have talked about the memory power increasing tips. So if you are interested about increasing memory power follow this article.
How to Increase Memory Power?
It is always the big challenge for all the candidates of teacher service commission that they have poor memory power. So just by following these few tips you can increase your memory power. You can make your study short and sweet. That is just by studying few hours you can learn the items to be learnt for many day. I guess you have understood what I mean. Therefore it is our attempt to provide best learning ideas for all the TSC Nepal candidates.
Teacher Service Commission has also announced the application for the secondary level teachers. So to learn more about it just check the article in the title TSC Nepal Secondary level teachers in our site.