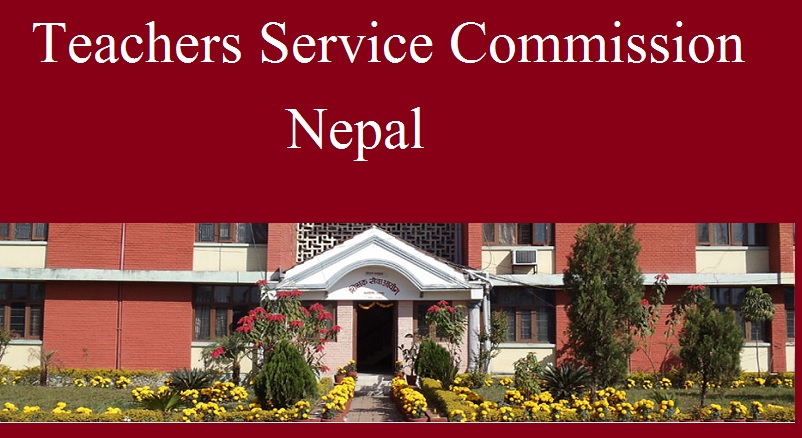 TSC Nepal, is the Nepal government's organization. It is the organ of government for advertisement and selection of teachers. TSC works for public schools teachers.
It announces notices for the post of various level teachers. The forms collection is completed from different form collection centers. Which are fixed by Teacher Service Commission (TSC) Nepal.
TSC Nepal Preparation Guide
The candidates can apply the forms from these  collection centers. The promotion of the existing teachers is also carried by TSC. Teacher Service Commission provides the curriculum  of written exam. TSC Nepal has its own regulation for teachers selection process. So it conducts the exam for teacher's license. This site consist of other posts related to TSC. See these articles as well .
Similarly here we provide several subjects practice questions. Hence we hope all the TSC Nepal candidates will find it very useful for the exam preparation.
---
---

Children are like the crud mud. The skillful artist can give the right shape for these kids. All these can be done by devoted and qualified teachers. TSC is in function for the last two decades. It is always in the path for the selection of qualified and devoted teachers for the public schools of Nepal.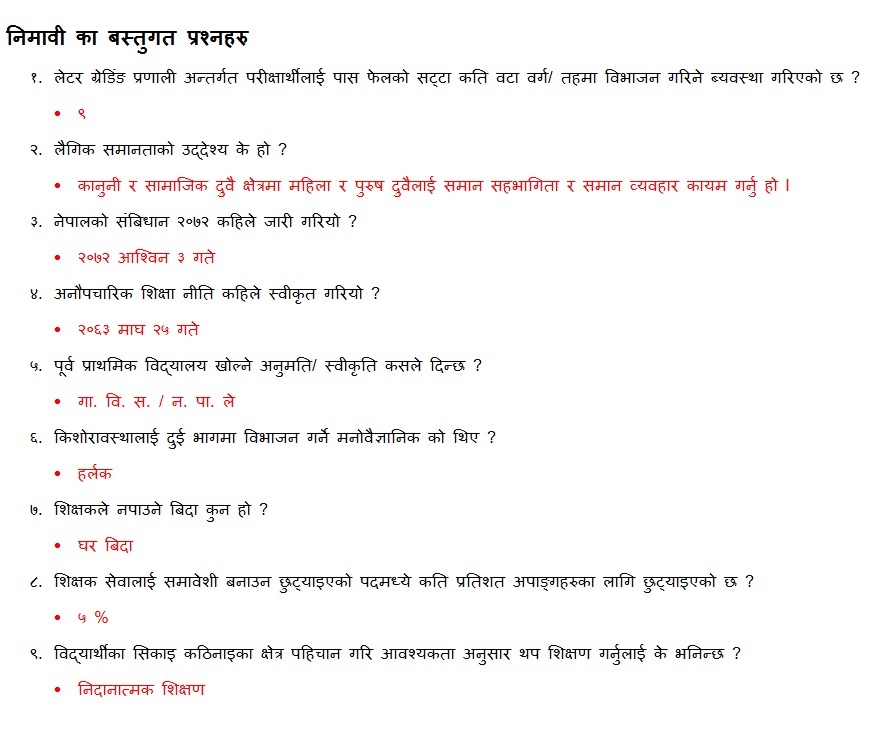 TSC is always shouldering the task of transparency and non-biasedness during the teachers' selection. Due of unemployment in the nation there is big pressure of applicants for TSC. TSC is able to conduct the exam for hundreds of thousands candidate in each level.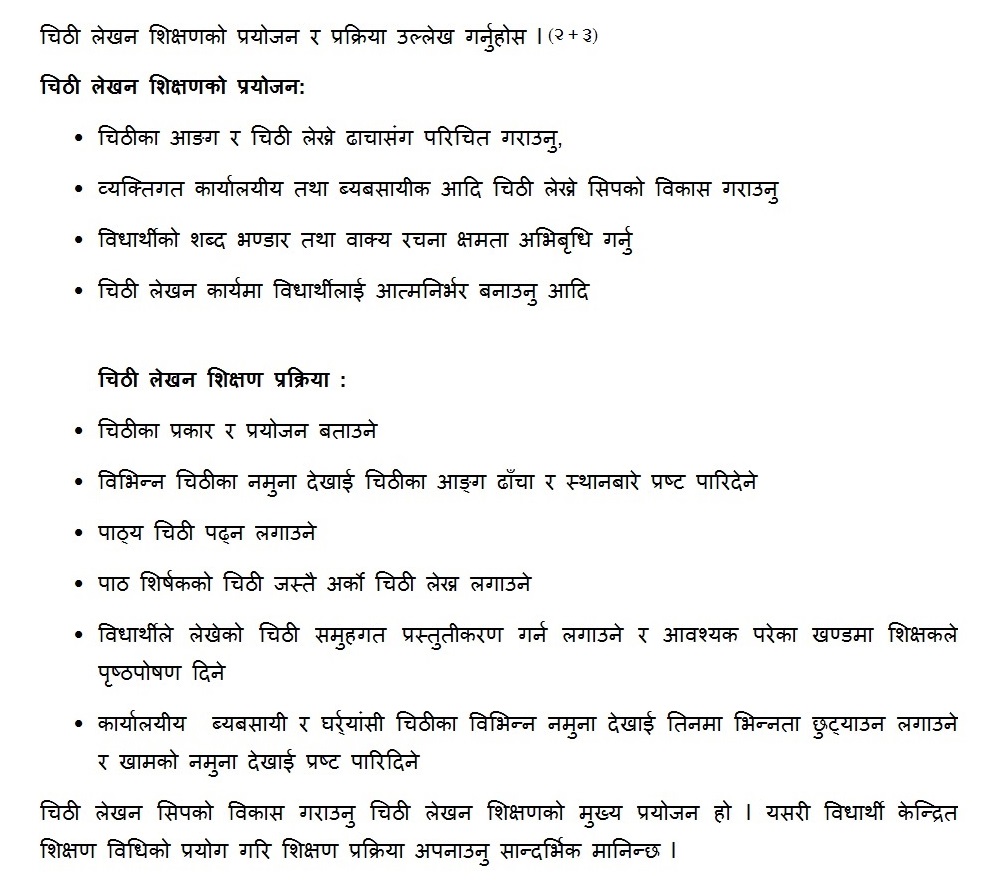 TSC  Nepal  Questions
According to the existing regulation of the country, TSC Nepal organizes the teaching license exam each year. The notices of TSC Nepal are available in this site. It is our attempt to provide the job notices to the concern people as soon as possible.
Together with the notices it provides other additional material for the exam preparation. We are hopeful that the distant people will be benefited by our attempt. The in service teachers can also use this forum as resource for their teaching learning activities.
TSC Nepal preparation requires a great dedication. You must be hard working. The effort must be regular. It is also said that slow and steady wins the race. The candidates of TSC Nepal should not forget it. Make a broad knowledge about your subject matters.
Bookies knowledge only does not work for the exam of service commission. You must be well known about national and international current affairs  in different aspects.
Teacher service is going to open vacancy for 28000 teachers in near future. This group of people find it useful to them. It is a complete guide for the candidates of TSC Nepal.
Read More: