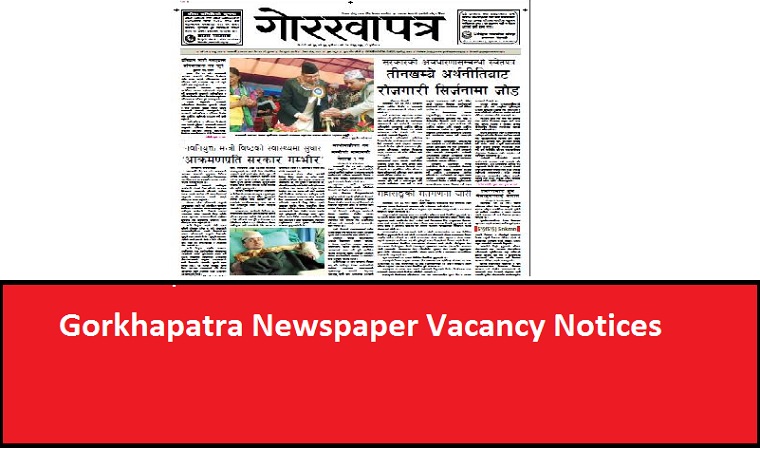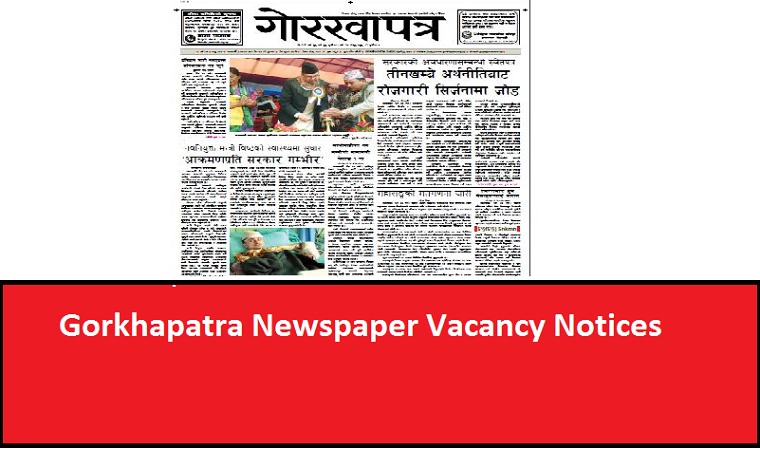 Most of vacancy notices are published in Gorkhapatra newspaper vacancy notices. The most of the Gorkhapatra newspaper vacancy notices occupies the government job notices. However there are several job notices of private sector as well in Gorkhapatra daily.

Gorkhapatra Newspaper Vacancy Notices Published Today
Generally the Wednesday issue of Gorkhapatra newspaper consists of Lok Sewa Aayog notices. Similarly the different authority of Nepal government gives their notices in Gorkhapatra newspaper. Gorkhapatra daily newspaper itself is under the Nepal government authority.
Written Exam Civil Engineers Result
Together with the Lok Sewa Aayog notices there are preparation materials for public service commission written examination. So if you are not able to read or accumulate the record of hard copy of these materials do not worry. Here we have kept the soft copy of every Wednesday's material for public service commission exam.
Subjective and Objective Questions for Lok Sewa Aayog Exam
Gorkhapatra Newspaper publishes the subjective and objective questions answer every Wednesday. So every Wednesday if you see page no 2 there you finds the subjective and objective questions for Lok Sewa Aayog exam.
Gorkhapatra Newspaper Job Notices Update
Here you find the job opportunity notices of Gorkhapatra daily. We update it daily. If you have no time to go through the newspaper on the same day it does not matter. Since the all the fresh and current notices of Gorkhapatra are available in this site. Therefor everyone can enjoy this free online service.
On the top of the exam materials provided by Gorkhapatra newspaper we have kept the model questions prepared experienced Lok Sewa expert in this site.  We provide free online materials. Similarly if you have any constructive suggest about Lok Sewa Aayog preparation you can leave your suggestions in the comment box. We will try to include your suggestions in the coming article in this site.
All the material given here are the guide line for your preparation beside this also you have to work hard of the success in Lok Sewa as well as other exams for your career building.
Read More,