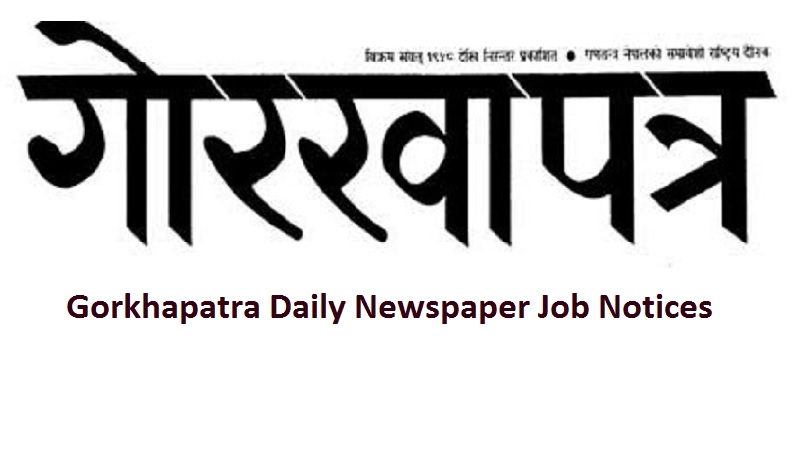 Well here we provide the Gorkhapatra Daily Newspaper Job Notices. These Gorkhapatra Daily Newspaper Jobs Notices are based on Newspaper itself.
Gorkhapatra Daily Newspaper Job Notices
Gorkhapatra, Nepal Newspaper gives several kinds of job notices in it. So here we make the collection of all the job notices for easy approach.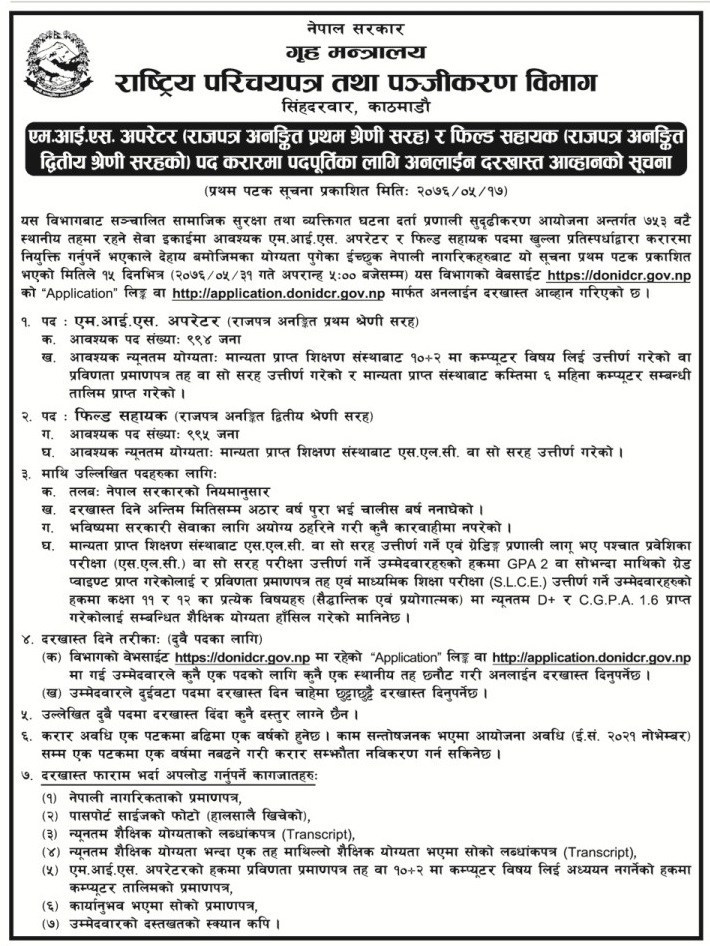 Details of this job notice is available in the Gorkhapatra of 2019/06/28
On the other hand Gorkhapatra is not easily available everywhere. Similarly we publish this information in social media as well which is very easily accessible for the people.

What Kind of Notices is Available Here?
Basically we give the lok sewa Aayog notice from this page. However we include all other private sectors job notice equally in this page. So in one sense we want to make it as the job notice hub for all the job seekers in Nepal.
Right notice in right time is much valuable. So we will notify you all about the current job notices as soon as possible. Therefore do not miss to visit this page daily in your convenient time.
Here we will update the current Notices of Lok Sewa Aayog. Keep on logging gbsnote.com.
Basically lok sewa Aayog Nepal give the job notices and result on Wednesday every week. But there may be chances of lok sewa Aayog notice on other days as well. Hence we suggest you all to like our official Facebook page to get prompt notice of Lok Sewa Aayog Nepal.
How to Prepare the Written Exam for the Jobs?
The next step after you get the job notice is preparation for the written exam. Therefore we give the step by step process for the exam preparation for different kinds jobs. So we suggest you all not to miss our articles regarding the exam preparation.
Model Questions for Lok Sewa Aayog Job
We have hundreds of model question for different level lok sewa Aayog job. So if you want to do better practices for the written exam just download these questions. These questions are free of cost. So, why not to use free resource for your exam preparation?
Gorkhapatra Daily Newspaper Job Notices are available here daily. So do not miss this notice. At the same time share this article for your friends and relatives for the information.