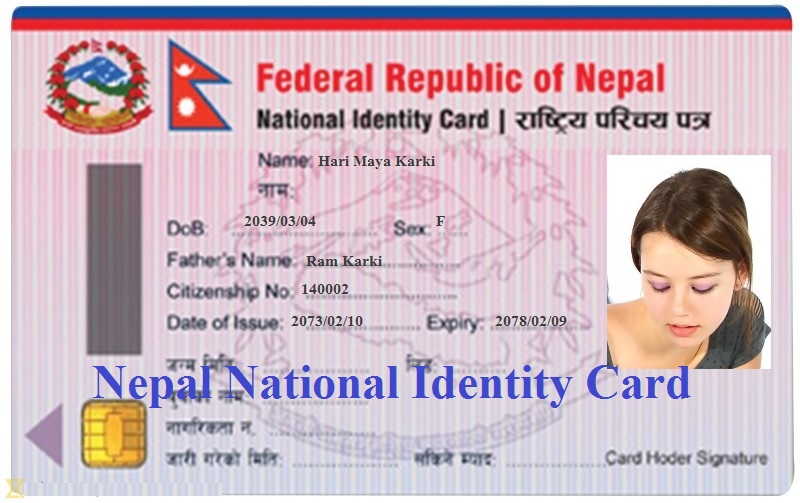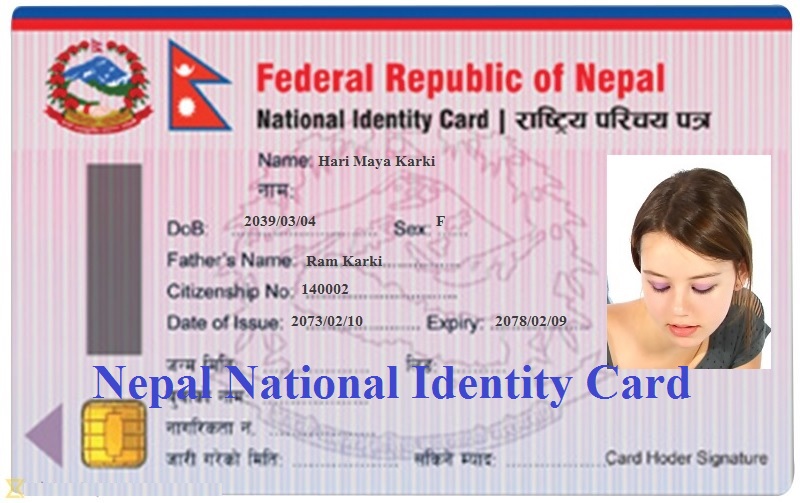 Here is the purposed Nepal National Identity Card. So after the implementation of federalism in the country each people will get Nepal National Identity Card.
Check your identity card online. It is easy to see your ID card via internet.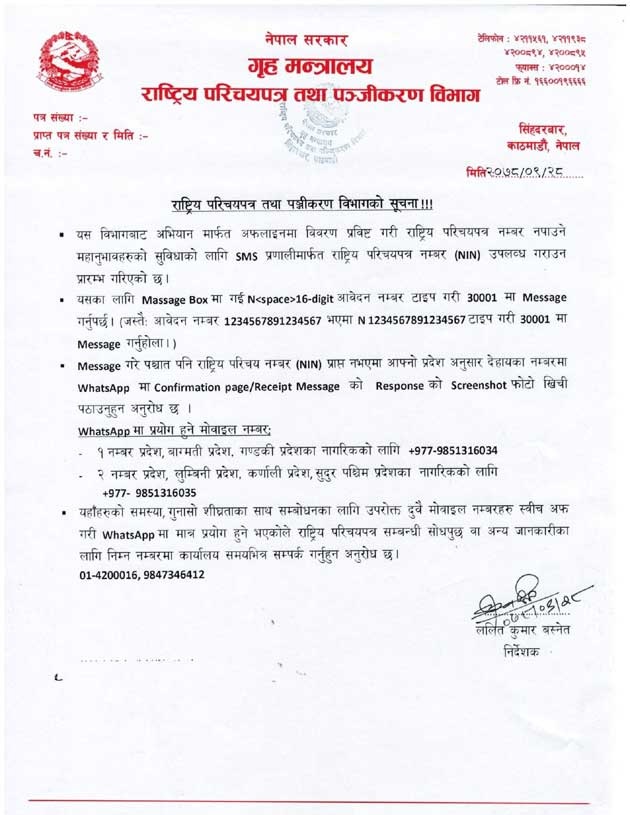 Nepal National Identity Card
This Official National Identity Card is just like any other national identity. It is similar to citizenship card and others. So this ID has many uses.
This national ID card includes the digital chip which will carry many individual information of the individual.
Hence if you have the national identity card it is not necessary to carry several other documents. At the same time it is easy for the government to keep the record of each citizen in the country.
Biometric Smart Card (National ID card)
This biometric smart card is for multipurpose. Firstly it will be used as national identity card during the election. Secondly people can use this smart card to withdraw money from banks. It has high level software security.
This National Identity Card will record the individual incidents. On the other hand many countries in the world have already applied such smart card for their citizens. Hence it is now time for us to step in the digital world.
---
---
One Step in the Digital World
World is being digitized day by day so for Nepal it is now obligatory to provide such biometric for the people as national identity card. Similarly the implementation of smart card will may the government to apply social security program in easy and systematic way.
So it also helps for the good governance in the country. There are many benefits from such smart card. So people are waiting to receive it eagerly.
Other Benefits of National Identity Card
Beside the above mentioned this smart card will help to control crime in the society. One individual having the certain national ID number can be easily checked the government. Similarly the people will also get prompt service from the government offices.
Any way all the Nepalese people are waiting for this Smart Nepal National Identity Card. We hope that government will start to distribute this card very soon.