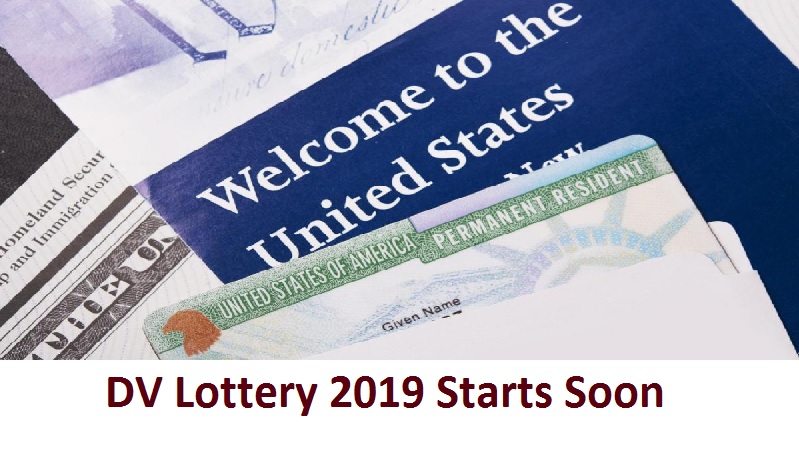 According to the notice given by US embassy Kathmandu DV lottery 2019 registration starts from October 3 Tuesday. This is the urgent notice about dv lottery 2019. So the online registration of dv lottery 2019 green card visa starts from October 3 2017. So we would like to suggest all the interested candidates of dv lottery 2019 to make the documents ready for the application.
Notice From US Embassy Kathmandu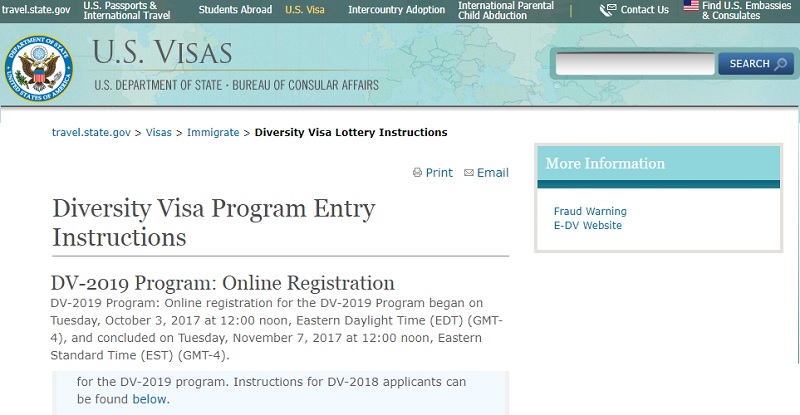 The US department of immigration advises you that not wait till the last week for the application. It is because at the last moment there will be huge rush for the application.
Therefore we also like to suggest you to complete the dv lottery 2019 online registration in time.
Eligible Nations for DV lottery 2019
The eligible countries for the dv lottery 2019 are same as the previous year. The country having less than 50000 migrants in the last 5 years to America are eligible for the dv lottery application. So in this connection Nepal is eligible this year too.
---
EDV Lottery 2019 online application form
---
So, the winners of dv lottery 2019 will get permanent residence visa for United States of America.
News about EDV 2019
According to the news given by New York daily news the edv 2019 will start as usual this year too. In the news it is stated. This news was printed in the New York daily newspaper on September 22 2017 Friday.
Some Important Questions about DV lottery
Q No. 1 I am in USA without lawful visa and I win the dv lottery what will happen in such case?
Answer. In such case most probably you will not be eligible to get the green card. As you have to return your home land for visa interview. When you are found over stay in USA you will not to select during the interview for the lottery.
---
What is EDV lottery 2019 correct photo size?
---
Q No. 2 What is the minimum requirements for the dv lottery application?
Answer. You must have minimum high school degree for the dv lottery application. Hence if you do not have high school degree then you need minimum two year work experience.
The above news is collected from the New York Daily News.