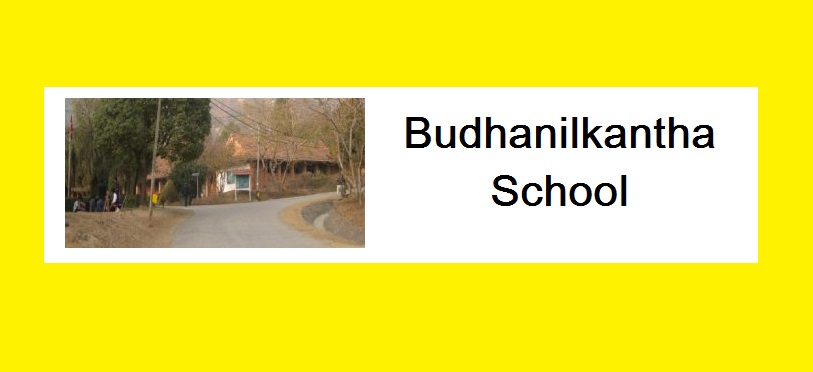 Budhanilkantha School is in the  capital city Kathmandu Nepal. Nepal government supports this school as  'National School'.  Similarly it is a fully residential English medium co-educational public school.
Budhanilkantha School Scholarship Entrance Notice
Here class runs for 5 to 12  including the Advanced Level. A joint venture effort between the government of Nepal and the government of the United Kingdom.
It foster education to poor people through scholarship program.Hence in beginning the school was run by UMN. So, they did a lot for the school. Now it is the center of excellence. Students from different districts study here. The A level study has great charm. Like GBS in Pokhara the student's pressure is high. These two are similar in many aspects. The students are all over the world who studied BNKS. Therefore it can be the great opportunity for you.
Budhanilkantha School Scholarship Notice
Budhanilkantha school the leading school of Nepal. It is in quite environment. Similarly it is the national level school. The silent feature of the school is all students are residential. Due to pressure of students school looks for vacancy of teachers. Therefore it is the opportunity to work in such institution.
School announces vacancies for teachers to teach these subjects.  Statistics (1), Physics (1), Chemistry (1), Biology (Botany or Zoology) (1), and English (1). Candidates should have Master's Degree in the respective subjects. Applicants for teacher of Statistics should have a Master's Degree as major statistics. Due to class extension teachers are needed.
Experienced candidates are encourage to apply. It is a permanent post. School begins from class five. Hence BNKS has no junior section.  Candidates should be ready to walk extra mile. So your must write it in brief. There is GCE A level study in BNKS. It is popular among Nepali students.
Carrer @ Budhanilkantha School
Candidates should be ready to teach students from class 5 to A' Level and 10+2. Familiar with the A-Level syllabus in the respective subjects. While experience of boarding life would be an extra advantage. Applicants should be ready to contribute actively to the  extra-curricular life of the school.  Female candidates are encouraged to apply. Application form can be downloaded from school site. There is vacancy for 5 teachers. For details visit the site bnks.edu.np.
Completed application form with copies of relevant certificates must be submitted. Put  a cover letter explaining how you might be able to contribute to the dynamic academic and extra-curricular life of the school should be submitted to the Principal's Office by 9 May 2016.
Here we give job information of this school. So remain in touch with us.
The teachers who are ready to walk extra mile are highly encouraged to apply. The school is completely boarding house based. So the teacher must have good passion. The experienced people from such similar institution are always welcome to apply. The school is not disturbed by any kind of strike in the country.
Deserving candidates will get contract for up to a year. Then the position can be confirmed on the basis of their performance. The salary and other benefits will be as per the school rules. For more detail you can see the school web page.  Best of luck to you all.
You May Like: