Here we have SEE Result Nepal 2078 news. We give the SEE Result 2078 result publication date and time in this article.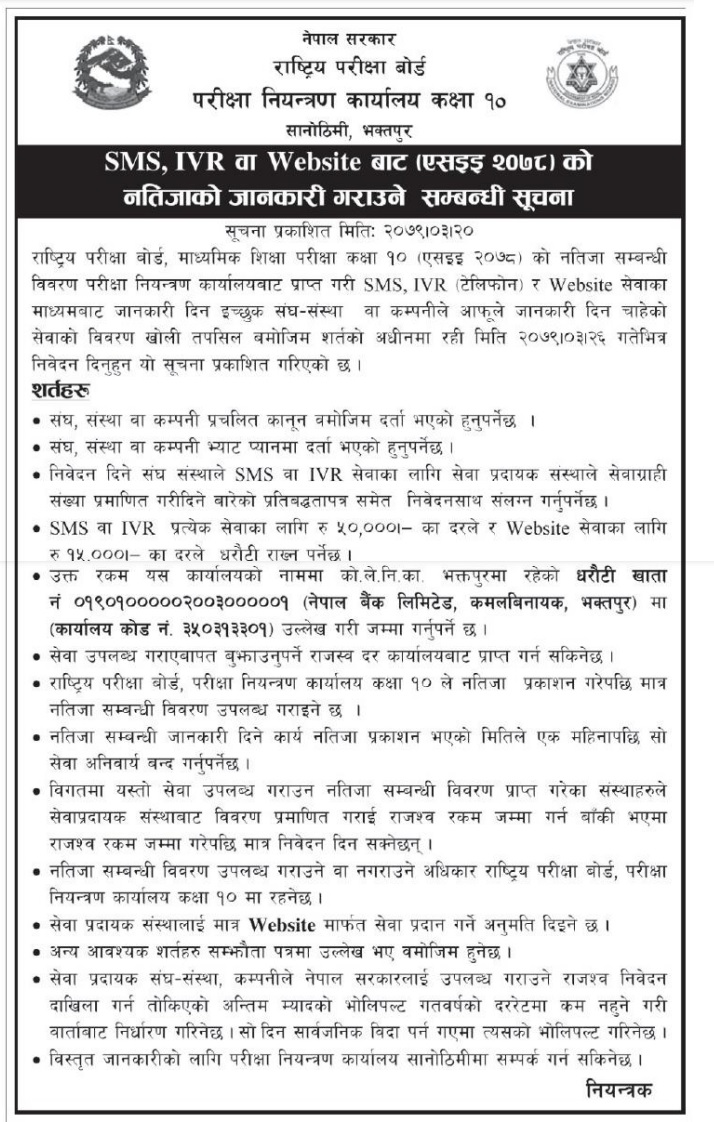 SEE Result Nepal 2078
SEE Result 2078 is in final stage now. The answer paper marking is now over. The rechecking and computer entry is also nearly over. If everything remains as usual the examination board is working to publish the SEE exam online result by the end of Asar 2079.
SEE Result App is the convenient way to check the online result. Hence you can get this application in your mobile phone. If you have this app in your mobile phone then it will be easy to get SEE exam result with grade sheet.
SEE Result 2078 2079
The national examination board and the office of the controller of examination are going to publish the SEE exam result by today. Hence students can get their online result with mark sheet from here.
How to get SEE Result with Mark Sheet?
You can get the Secondary education exam result with grade sheet from websites. Here we have the list of websites providing the online result with marks sheet.
SEE Exam Result at see.ntc.net.np
Online SEE result at soce.gov.np
SEE 2078 result at see.gov.np
These are some official page to get online SEE exam results. Beside this there are many other private sectors webpages for the result. As soon as the examination board publishes the list of websites we will make it available in this page.
Get Online SEE Result from Nepal Telecom Page
Nepal telecom has its page for the SEE exam results. According to this page SEE result is coming soon. Nepal government and examination controller office is going to publish the SEE exam class 10 result by 14 July 2022.
SEE Result Date and Time
SEE exam comes by 10 am on or before second week of July. At this moment the exam result preparation is going rapidly. If you have any confusion about the SEE exam result contact us. We provide free counseling to the SEE result waiting students.
SEE Result by SMS
If you are not in the range of internet or appropriate device then use SMS method for the result. However this SMS method does not give you the mark sheet or grade sheet. SMS just gives the GPA obtained by the students.
Finally we would like to express our best wishes for all the SEE candidates for their upcoming result.