2078 SEE Exam Results Date is approaching near. The examination board is working hard to publish the result by the second week of July.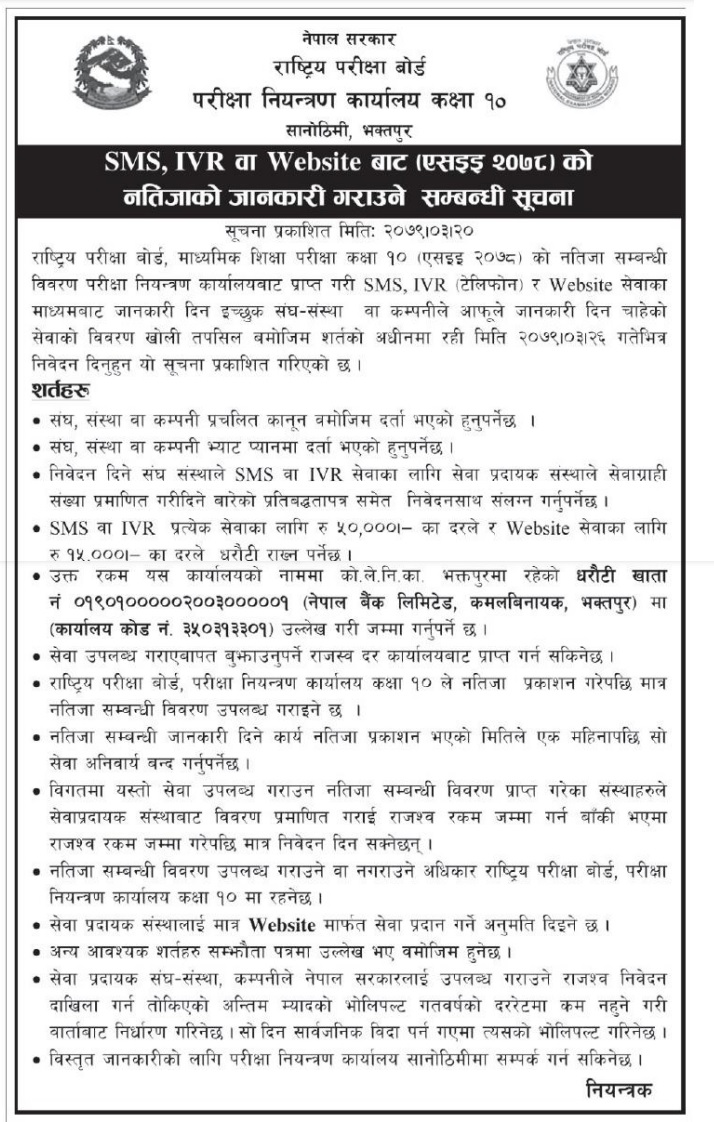 Get SEE online result from the official page of NEB Nepal.
2078 SEE Exam Results Date
You can get the online SEE exam results in this page. Here we give step by step process to check the online result. There are 3 different ways to get SEE exam online results. Hence you can choose them according to your available facility.
When Will SEE Result 2078 Publish?
National Examination NEB and office of the controller of examination publish the SEE exam online Result. SOCE is planning to publish the SEE exam result by the end of Asar 2079. Soon after the SEE result students have to face the entrance exam to get enrollment for grade 11.
Is SEE Exam 2078 Result Out?
SEE Exam 2078 result is now ready. The proof reading and cross checking of the result is going on. As soon as this checking part is over there will be examination board meeting. The SEE exam board will finalize the online secondary education exam results.
How can I Check my SEE result online?
You can check the SEE online result by websites, sms and IVR methods. Therefore you can choose the method according to your available facility. We will discuss on it one by one.
How to Check Old SEE Exam Result?
National examination board official website gives the old SEE exam results. Hence all the students can check their SEE exam results with grade sheet from this page.
Is SEE Exam Result 2078 published?
SEE exam result for the academic results comes in 2079. Hence this result may be called SEE 2079 result. The result is not public till the publication of this article. If you have any question about SEE exam result contacts us. We will provide free counseling about it.
Webs for SEE Exam result
Here is the list of some Nepal government websites for the SEE exam results.
SEE result at see.ntc.net.np
Online SEE result at neb.gov.np
SEE exam results at see.gov.np
Online SEE Exam Results at soce.gov.np
SMS Method for SEE Exam Results
Follow these steps for the SEE exam online result.
Go to your message box in your mobile phone.
Type SEE give space type your exam roll number
Send this message at 1600
Finally we would like to express our best wishes for the upcoming SEE examinees.
SEE exam result comes by Asar 31 2079. You can check the online result on or after this date. It takes nearly one hour to upload the result in server.