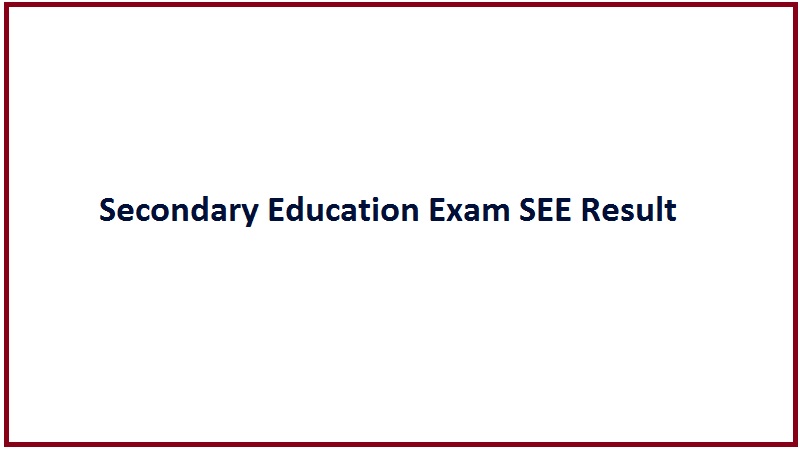 Here is Secondary Education Exam SEE Result 2074. So you can easily download Secondary Education Exam SEE Result grade sheet over here.
Secondary Education Exam SEE Result with Grade Sheet
Here are the easy steps to download the SEE Grade Sheet. Since few years the office of the controller of examination does not produce the SEE result in printing media. So, all the students have to check the result in online media.
Step to Download Secondary Education Exam SEE Result
Go to the official website of national examination board Nepal
The official website of NEB Nepal is neb.gov.nps
Enter your symbol number and date of birth in the dialogue box.
Finally submit the information
So if you just follow the above steps you will get the result with grade sheet. Beside the SEE result we have grade 11 entrance preparation materials in our website. There are several articles related to grade 11 entrance exams in this page. Instead of repeating the same materials we will provide you the link of these articles here.
Under this topic our expert team has prepared the questions for grade 11 entrance exam. Basically this article consists of grade 11 science entrance exam questions. This question collection is much useful for the entrance exam of top plus two colleges of Nepal.
Here we have the list of top plus two colleges in Nepal. So we hope this list will help you a lot to make the selection of your college for grade eleven studies. In this topic also we do not repeat the same list over here. So we provide the direct link to our previous article.
Selection of faculty depends on your interest. Never choose the faculty in the pressure of family and relatives. This will not lead to better result. Similarly for the more detail about the selection of faculty please refer our previous article. Just follow the link given here.