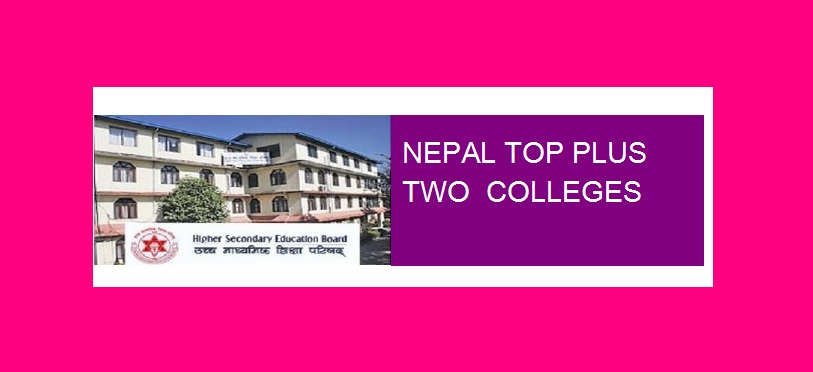 Here is list of top plus two colleges Nepal. The SEE examination is over now.
So the next challenge for students and parents after their SEE is finding the appropriate plus two.
Best Plus Two Schools in Nepal
In this regard here is the list of top plus two colleges Nepal ranked by Himal Magazine.
DV Lottery Result. Here is the name List of EDV Winners from Nepal.
Himal Magazine has been publishing the college ranking since last 10 years. Among 3659 Higher Secondary Schools currently operating in Nepal.
They have selected top 25 Higher Secondary Schools. Ranking is on the basis of grade 12 examination results.
The ranking might be vital for prospective students and their families. So it helps them to decide where to study. Students are making important life decision.
Top Colleges of Nepal
Where to study grade 11. Rank is very important to them. It help them to get the reassurance. It help them for making the right choice.
However, this is not the official ranking by governmental body. Neither done with public voting or public surveys. So the credibility of this ranking of top plus two colleges of Nepal relies on the public trust of the appraising body.
We do not recommend students to make their decisions solely by the rank of the colleges in the list but do some further research too.
This rank is not all in all. Students are suggested to take detail information of the respective plus two colleges by themselves.
This ranking is on the basis of class 12 result. This ranking consists of 25 plus two colleges.
A college which has enrolls at least 30 students and is securing more than 80% pass percentage in the last five years are included in this ranking.
For more details of ranking process you can see the website of Himal magazine.
It ranks the colleges every year. While talking about GBS it is in sixth rank. Where as Prasadi is on the top. SOS Kaski is in third position. National School is at the bottom.
Top Plus Two Colleges Nepal
Rank                                 College                                               Size
1           Prasadi Academy Higher Secondary School.             600
2          SOS Hermann Gmeiner H S0 School. (Chitwan)         44
3          SOS Hermann Gmeiner School. (Kaski)                          88
4          SOS Hermann Gmeiner HS School. (Bhaktapur)           100
5 Sainik Awasiya MahaVidhyalaya. 364
6         Gandaki Higher Secondary Boarding School.                144
7 St. Marys School. 210
8 Kathmandu Model Higher Secondary School. 1200
9 Namgyal Higher Secondary School. 80
10 Gorkha International Public H. S.School. 280
11 SOS Hermann G H S School Kavrepalanchok. 42
12 Nepal Police Higher Secondary Boarding School. 155
13 National College of Computer Studies. (NCCS) 500
14 Global College of Management. 600
15 United Academy and College 1235
16 Modern Boarding Higher Secondary School 320
17 Little Angels Higher Secondary School 600
18 Kathmandu Bernhardt S.School 600
19 Trinity International College 1345
20        Baylor International Academy                                          196
21         Sagarmatha Higher Secondary School Pokhara             320
22        St. Mary'S Higher Secondary School Kaski                       80
23       Himalaya International Model H.S. School (HIMS)         150
24        Siddhartha English Higher Secondary School                 240
25 National School of Sciences H S School 1400