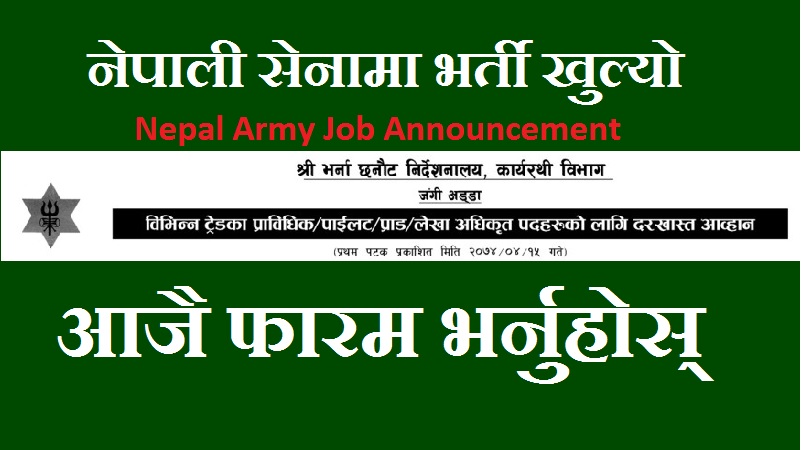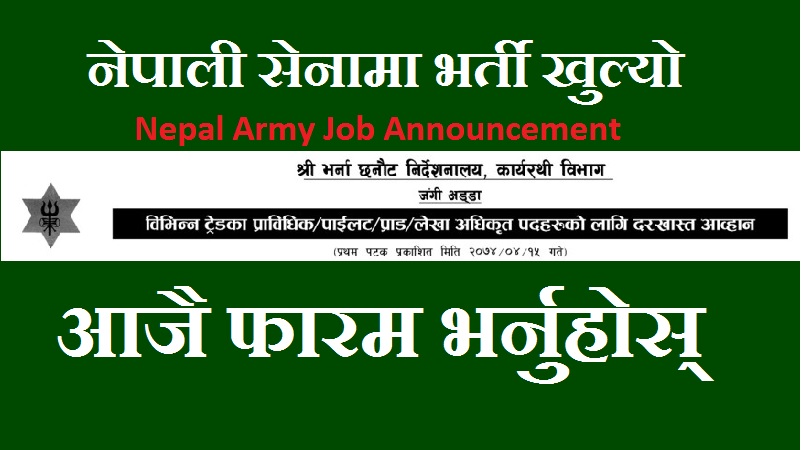 Here is notice of Nepal army job announcement. This Nepal army job announcement notice is published in Gorkhapatra.
Nepal Army Job Notice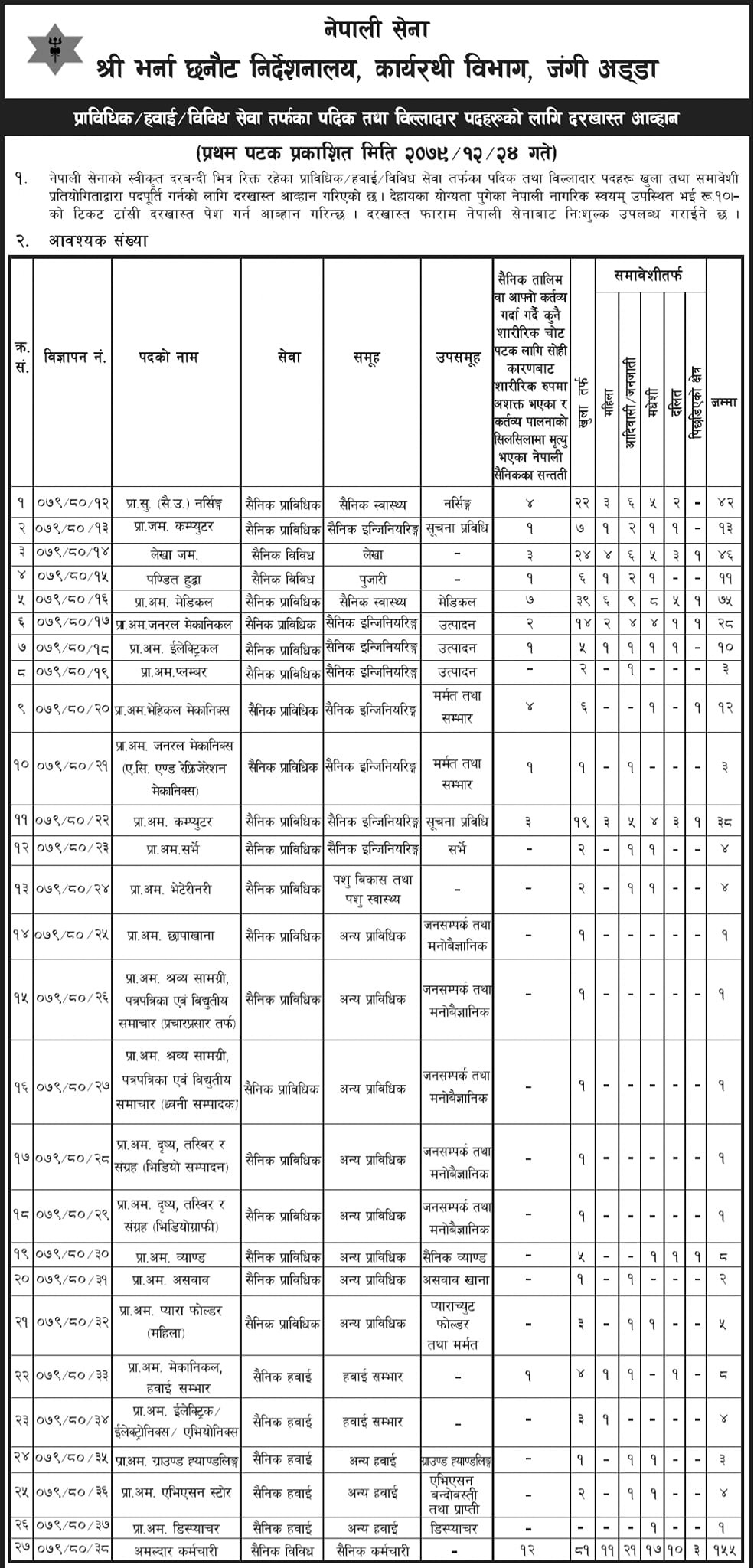 ---
Nepal Army Officer Cadets Online Preparation Class
---
Therefore we have given the details of the Nepal army job notices as published in daily newspaper. There are several vacancies in Nepal army. This advertisement includes the jobs from pilot, doctor and many other administrative posts.
Doctors Wanted in Nepal Army
In this Nepal army job notice there is vacancy for 9 doctors. So it is good opportunity for the permanent job in Nepal. At the same time the technical jobs in army is considered as safe and secure job.
So in this connection we would like to call all the young and energetic doctors for the job application.
Nepal Army Job Notice
Engineers needed for Nepal Army
Nepal army has called the application from engineers for its organization. So, young and energetic engineers have good opportunity to serve the nation. There is vacancy for 4 people. The details of the job application is in the above notice.
Several Other Posts
There are several other categories jobs in this notice. Hence we would like to suggest you all to through the job notice carefully.
Nepal Army is the backbone for the nation's security. Not only the security purpose. Nepal army has done many other good jobs in Nepal. Like Nepal army constructs road in remote areas.
Similarly the contribution of Nepal army during the devastating earth quake in 2072 Baishak in Nepal was memorable. All the Nepali people are appreciating their contribution during that period.
Nepal Army together with Nepali People
Nepal army is working together for the conservation of wild life in Nepal. The security of the national parks is given to Nepal army in Nepal. So they are working hard for the preservation of wild life in Nepal.
Similarly Nepal army provides emergency help and support for the people in remote areas. In case of emergency in so many cases Nepal army has lifted the patient in their helicopter for the treatment to hospitals.