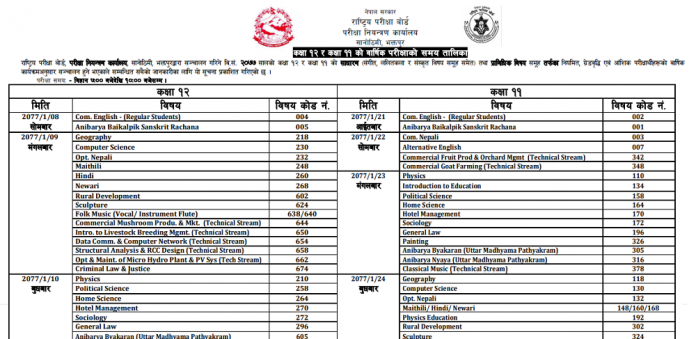 National examination board Nepal publishes NEB Class 12 Routine in its normal schedule. Here we have the details of the exam routine.
NB: We will update the SEE and NEB notices as soon as examination board Nepal publish it.
Class 10 and 12 Pending Exam by July
The CBSE board exam for grade 10 and 12 will start from July 1, 2020. The detail news is in The Indian Express.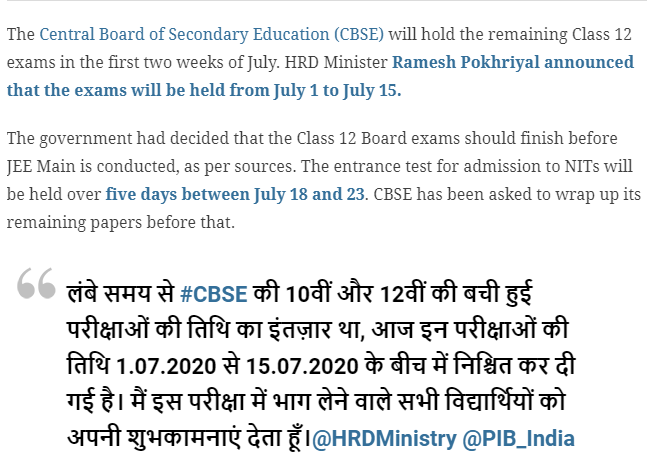 NEB Exam Routine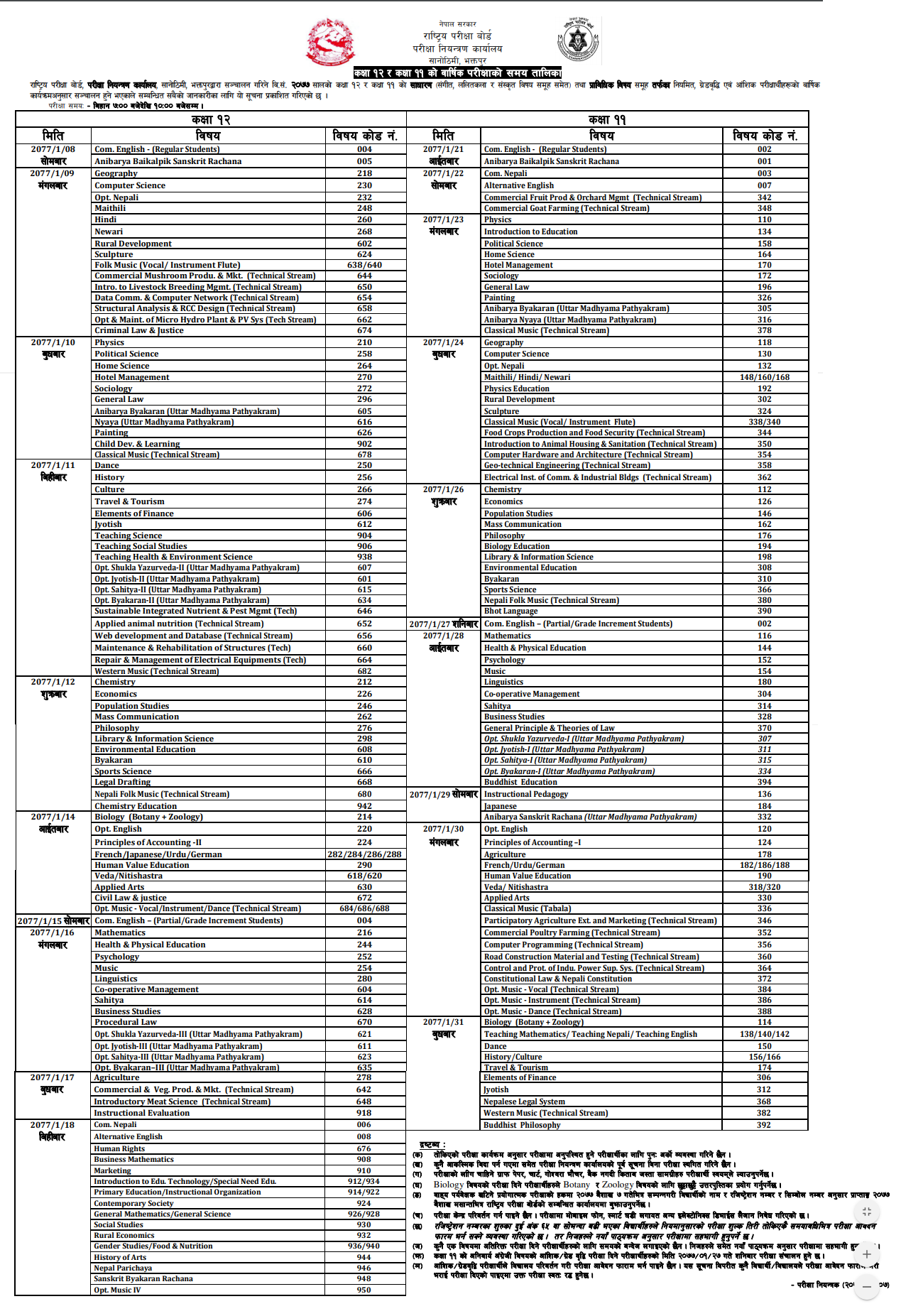 Class 12 Exam Center for 2077
NEB Published The Class 11 and 12 Exam 2077 Routine!!!
Last year NEB routine was published in Magh 13 so this year too most probably the exam timetable will come in second week of Magh.
NEB Class 12 Routine; Grade 11 and 12 Exam Timetable
National examination board Nepal is almost ready to publish the timetable for the classes 11 and 12 final board exam. Last year it was out in Magh 13. Students can download the exam routine given below. Last year class 12 exam was started from Baishak 15.
Grade 11 Chemistry Questions for Board Exam
Here is the collection of chemistry questions. These questions are prepared and collected from the teachers of well-known schools and colleges. They have already spent many decades in teaching field.
So we hope this collection will certainly help the students to prepare their board exam.
Complete information about diversity visa lottery. We give all the procedure from online application to final visa interview.
Class 12 Physics Questions Collection
Beside the collection of past papers of national examination board Nepal here we have more questions from experienced teachers and subject experts.
This type of collection is first approach in Nepal we believe. Hence we kindly suggest all the students to make the fullest use of this free on resource.
Class 11 Biology Questions for Board Exam
Are you science faculty student? Then you can enjoy our big collection of online questions. Not only the questions, here you can ask questions to the respective subject expert via this online portal.
Thousands of students are using this free online resource for the exam preparation.
NEB Grade 11 and 12 Routine
Last year national examination board has published the routine in Magh 13. Hence this year also it will publish the result in similar time. Be in touch with us. As soon as NEB publishes the exam timetable we will attach it over here.
Class 11 and 12 Mathematics Solution
If you have any problem regarding mathematics forward it to us. Our subject expert will try to reply within one working day. It is totally free no need subscribe and no need to like any pages.
Hence we encourage all the students to make the use of this grand opportunity for their board exam preparation.