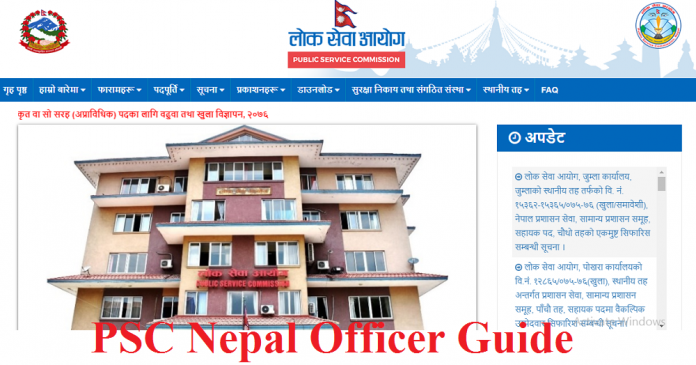 It is perfect manual just like PSC Nepal Officer Guide. So in this PSC Nepal Officer Guide we daily upload IQ and other objective questions.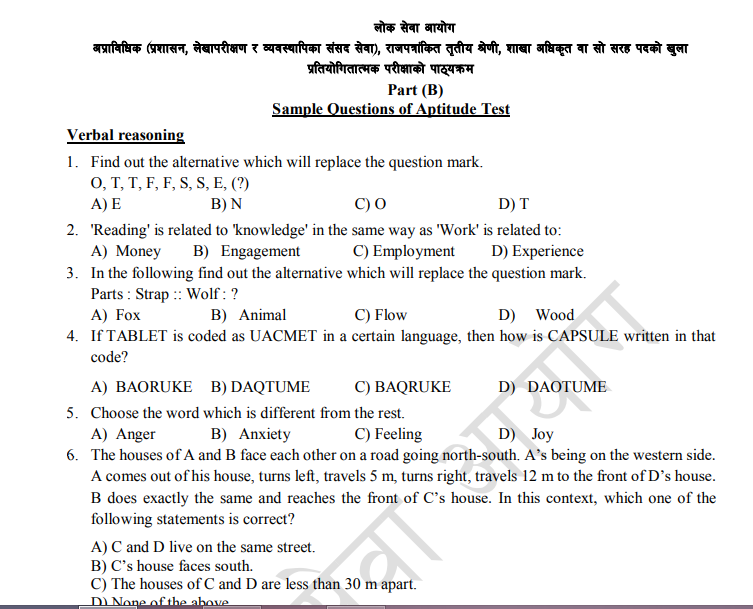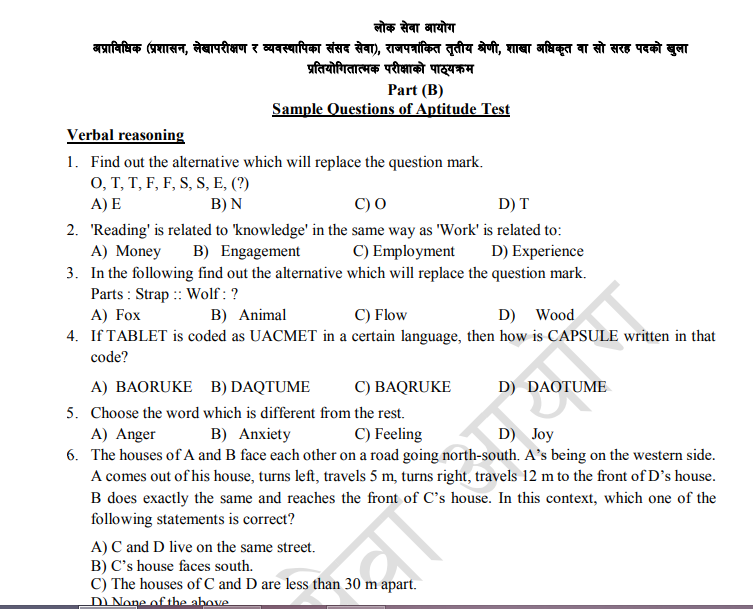 PSC Nepal Officer Guide
Beside the naya group other has to face the two phase exam. Hence first let us discuss on first phase exam. Soon after the result of first phase exam we will start the second and third paper preparation.
Subjective and Objective Questions
Hence if you have any constructive suggest for the better learning of the officer level public service commission Nepal exam please forward it to us.
English Questions for First Paper
Read the following passage carefully.
The Asiatic one-horned rhinoceros is one of the most endangered mammal species in the world. Once found throughout Sough Asia, its present world population stands at about 2,618. Nepal is home to around 612 rhinos divided among Chitwan National Park, Bardia Wildlife Reserve and Shukla Phanta Wildlife Reserve.
Of the total rhinos in Nepal, 544 are in Chitwan according to the census conducted in May 2000. Due to the demand for rhino horn and various other body parts of the animal in the international market, poaching of rhinos has been a great challenge to conservationists.
English Question for PSC Officer Exam
The Chitwan National Park is defended by a Nepalese Army Unit in addition to the forest guards. However, their presence has not deterred poachers from infiltrating into the preserved forest areas and killing the rhinos.
Therefore the present enforcement measures need to be made even more effective in light of the periodic reports of poaching of rhinos.
The government and other conservation groups must consider proposals like fencing of the protected forest reserves. This would prevent animals from escaping and would keep intruders out. Besides, if tracking sensor devices were attached to the rhinos this could help study their movements and habits.
Lok Sewa Aayog English Language Competence Test
Nepal should mobilize both its domestic resources and seek external assistance in its conservation efforts. To preserve the rhinos Nepal should work in conjunction with such international conservation groups like the World Wildlife Fund for Nature.
The main thrust should be to discourage the demand for rhino body parts in the international market. The Chinese traditional medicine practice of using endangered animal body parts should be positively discouraged by an international campaign.
Now answer the questions in your own words:
In which area of Nepal do the majority of the rhinos live?
Explain why people might want to kill rhinos.
What can be done to make it safer for the rhinos in the national reserves of Nepal?
What idea is suggested to make it possible to find out more about the rhinos?
How could the WWF help to protect the rhinos in Nepal? Use your own words to explain