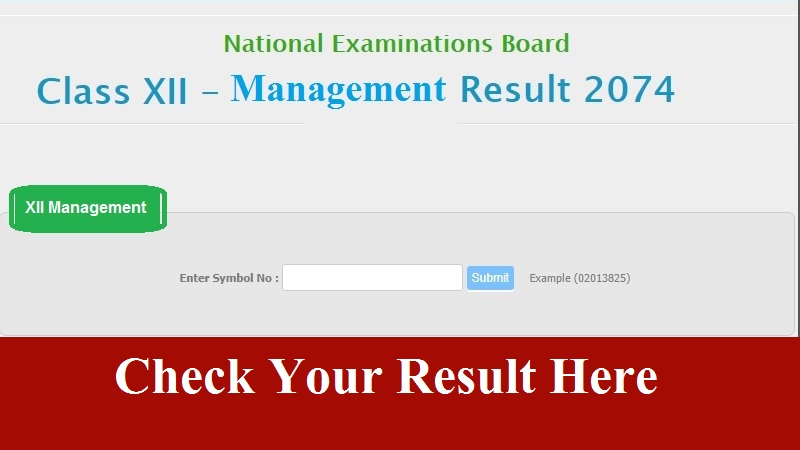 National Examination Board has published the NEB class 12 Management result today at 10 am. We have published NEB class 12 Management result in this website as well. Recently NEB has published science result. Now it was the turn of NEB class 12 Management result. So far the date of class 12 Management result was given by national examination board the result is according to it. Now gradually the results of other faculties will also come gradually.
NEB Class 12 Management Result

It is easy to download the mark sheet of Class 12 Management Result. So for this purpose go to downloads and follow the instruction given there. Well to find the individual result you have to enter your exam symbol number and click on submit. There are sms and IVR service to find the Class 12 Management Result. We have already discussed in length about this system in our previous article.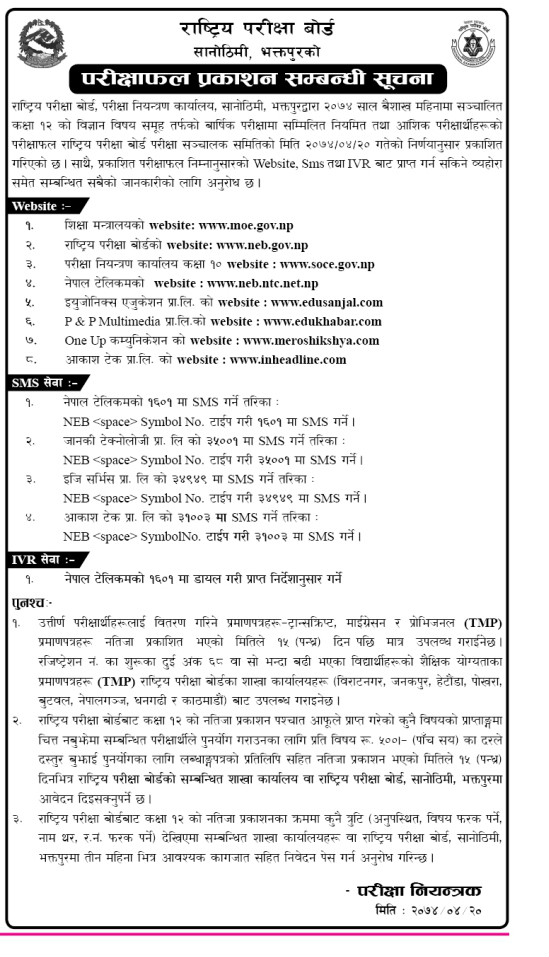 If you are interested about the recently published grade 12 science result you can see it over here. It will be wise to share the results among your friends and relatives.

What to study after grade 12?
There is always big confusion among parents and students about the further study. We have given several ideas for the further study. So if you are interested about it please refer to our previous articles. We have several articles from experts of different faculties. The GbsNote expert's team is always working on it. Similarly we provide free experts counseling.
Well if you are looking for abroad study you can find the carrier guidance over here. On the top of this every kind of online counseling is free of cost over here. So for this purpose you have to leave your quires in our comment box below. Then our expert's team will give you the solution as soon as possible.