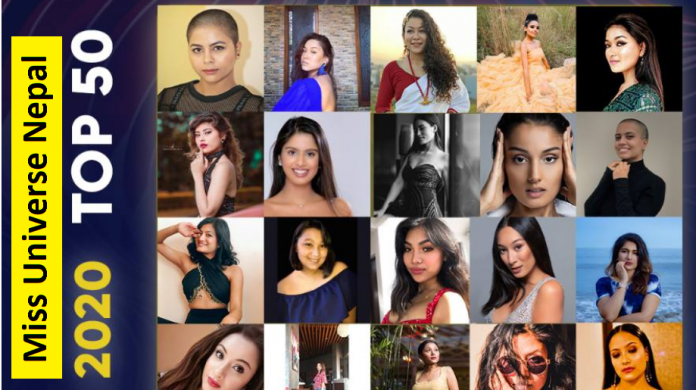 Here is Miss Universe Nepal 2020 Voting Notice. Selection of top 14 contestants from the top 50 from voting system is now open.
Miss Universe Nepal 2020 Voting Notice
This year there were 500 contestants for Miss Universe Nepal 2020. After the tough competition there are top 50 participants in Miss Universe Nepal 2020. Here is the voting method for the top 14. So you can vote your favorite contestant.
 How to Vote Miss Universe Nepal 2020?
There are two ways to vote for the miss universe Nepal. According to the organizer there were 500 applicants for the award. Among them the selection of top 50 is now over. The interested can now vote their favorite contestant.
Voting by Miss Nepal Universe apps
Paid vote by using khalti
The voting for Miss Universe Nepal goes up to 11 Mangsir 2077. So choose your option for the voting.
1 Million Cash Prize
This is the highest amount of prize in the history of Nepal in any kind of such competition. The winner of Miss Universe Nepal 2020 will get cash prize of one million. This is the largest amount of cash prize.
This beauty contest is supposed to bring revolution in Nepalese society. In early days such type of beauty contests are supposed to be against Nepali culture and society. But now time has changed and people have positive thinking about it.
There are vigorous varieties in the participants of this competition. There is inclusiveness in the participants of this contest.
Voting Apps for Miss Nepal
The voting for Miss Nepal 2020 is now open. Here are the step by step methods for the voting of Miss Nepal 2020.
Finally we would like to express our best wishes to all the contestants for their grand success for this competition.
So if you have any confusion about voting for the Miss Universe contact our experts group.
People are also searching