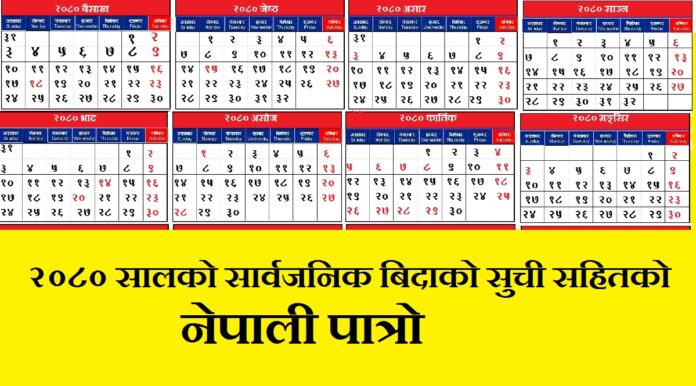 Nepal government has published list of public holidays for Nepali Calendar 2080. Hence find the details for 2080 Bikram Sambat.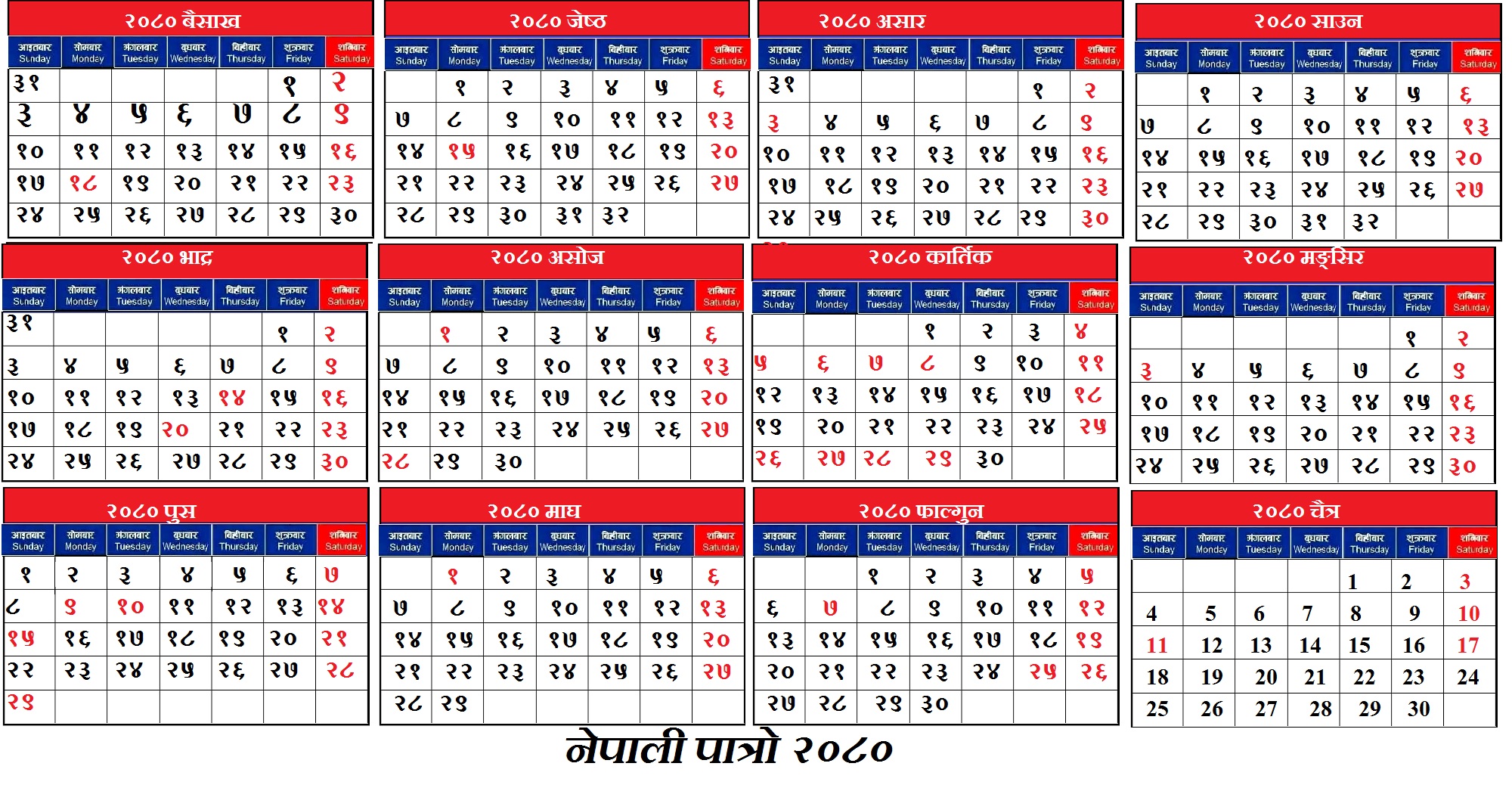 Happy New Year 2080
May all your dreams come true in this year, wish you all very happy new year 2080.
Nepali Calendar 2080
This Nepali calendar has some salient features. It is useful for all. Students, civil servants and house wife can easily use this calendar. Beside this we have the list of public holidays in this article. This will help all the citizens to know the working days in the government offices.
52 Saturdays are the public holidays in Nepal. Beside this there are several festival holidays in 2080. Beside this Nepal government announces instant holidays. Nepal government is trying to reduce the public holidays but it is only for the name sake.
Festival Holidays in Nepal
The schools and colleges remains closed for longer period in comparison to government offices. Mainly during the Dashain and Tihar educational institutions closed for more than one month.
Local Holidays
According to the new provision the province government can announce five days public holidays in year. This also increases the number of holidays in the country.
The data reveals that Nepal is in the top list to give the public holidays in south Asia.
Nepali Calendar 2080 2081
We have attached the calendar for the year 2080 in this article. This will be helpful for all the non-residential Nepalese living abroad. Details you can find from our previous articles as well.
2080 Nepali Calendar with List of Holidays
Well we have discussed about the list of holidays in our previous articles. Here we will discuss on days for wedding ceremony and other special events. You can also contact our experts' team for all kinds of astrological advices.
Free Astrologer Service
The top and renowned astrologers from Nepal are in our group. Hence if you have any issue about astrology just leave your question in the comment box below.
The team will address your issue within one working hour.
Finally we would like to wish very happy year 2080.
May God fulfill your all the dreams for 2080.