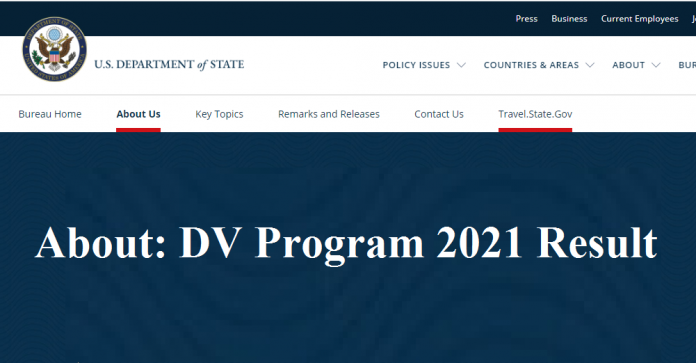 Millions of people were waiting for DV Program 2021 Result. Now the online DV Program 2021 Result is almost ready to publish.
Here we provide the step by step process to get the online DV result.
DV Program 2021 Result
Diversity visa lottery shortly known as DV is very much lucrative program in the third world. Many people have their dream to live and work in USA. So for this the DV lottery is the one of the best option for them.
Among the many countries Nepal is also eligible for the dv lottery. Hence every year hundreds of thousand people apply for the dv lottery program from Nepal.
But this year the valid passport was mandatory for the main applicant so it might have reduced the number of applicants from Nepal.
Last year nearly one million people applied for the online DV lottery. Among them 4000 people were able to get the visa under dv program. State government has just published the DV result. More details about it are yet to come.
DV Result Steps
Well for the online DV results just follow these steps. Here we provide the step by step process for the online DV 2021 result. So if you face any confusion while finding the dv results contact our foreign affairs bureau.
First of all log to the official page of dv program.
The dvprogram.state.gov is the official web page for the diversity visa lottery result.
Here you will get a page where you have to provide the family details.
Enter the confirmation number in the required space.
This time you may have to include your passport number while finding the dv result.
The mandatory of the passport number is not final yet. But the state government may ask for this while checking the dv result.
Confirmation Number
It is very much crucial in the dv lottery program. It is a number which you have obtained while filling the dv lottery. When your online dv lottery form is successfully submitted you have obtained one number called confirmation number. You have to keep it safe and secret for the dv result.
NB: The state government publish the DV 2021 result by May 5 2020.