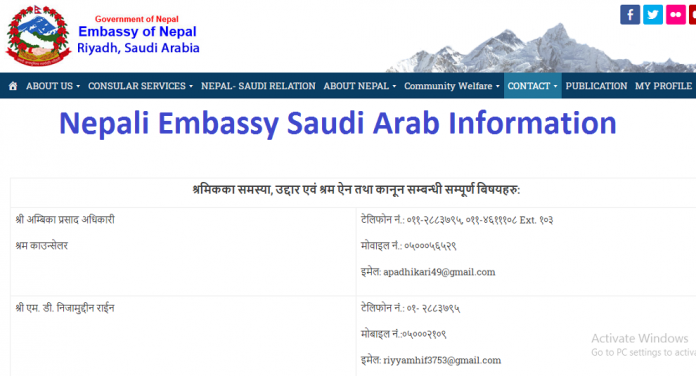 Nepali Embassy Saudi Arab Information details are available here. We provide timely information for all the Nepalese working in Saudi Arab.
Nepali Embassy Saudi Arab Information
It is hard to get the correct information in time for the Nepalese people working in abroad. Hence we have developed one social media page to share the information for the Nepalese people working in KSA.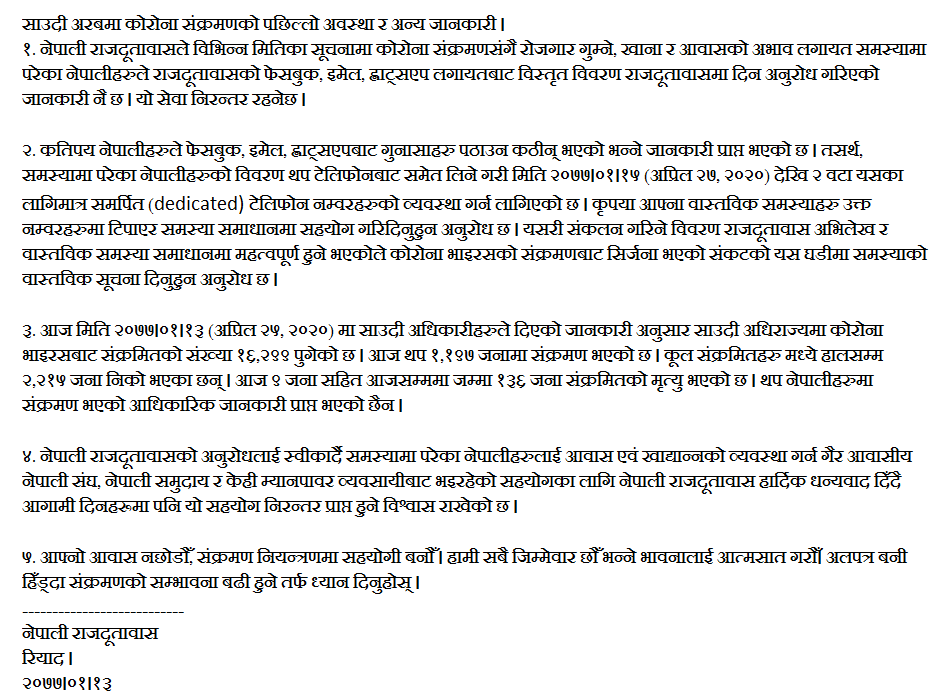 Nepalese Embassy of KSA
Millions of youths are now working in the gulf countries. Right now due to COVID 19 Pandemic they in panic situation. Some of them might have lost their job whereas some others might have finished their visa period.
Nepali Embassy Saudi Arab Information


Notice from Nepali Embassy in KSA
Some of them have already booked the return ticket to come Nepal. But due to lock down they are not able to return home. In such situation the embassy in KSA provide help and support to these groups of people.
The Nepali embassy in Saudi, release important information and notice to Nepali workers in KSA via different forms. We give this information timely to the targeted groups. So we suggest to all the Nepalese community of Saudi to check this page for the notices and information.
Are you thinking for the foreign employment? Okay it is fine. But before you leave the country for the foreign employment you have to understand all the details about your company and visa agreement.
Things to remember while going for abroad Jobs
First of all you must know what your job responsibility is.
Ask the manpower company about the salary and facility
Never use the false route to leave the nation it means always use the domestic airport
Take the labor agreement from the concerned authority for the foreign employment.
Beside this always follow the authorized manpower company.
How to make Cheap Call from KSA to Nepal
Is your family away from internet facility? No matter you can still make cheap phone call from there. Here give the step by step methods to make cheap call from Saudi Arabia.