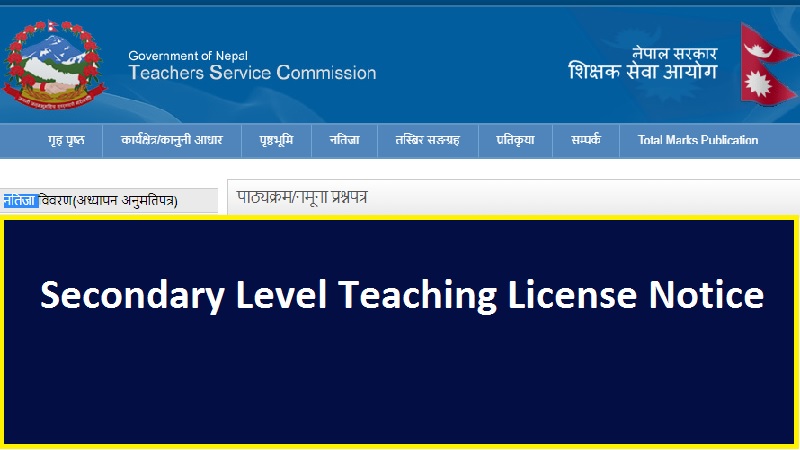 TSC Nepal published the Secondary Level Teaching License Notice. So the interested can see this Secondary Level Teaching License Notice here.

Many education students are waiting for this notice. Therefore apply for the Secondary Level Teaching License in time.
Secondary Level Teaching License Curriculum
We have the curriculum for the secondary teacher's license in our previous article. So if you need the license curriculum then you can refer that article.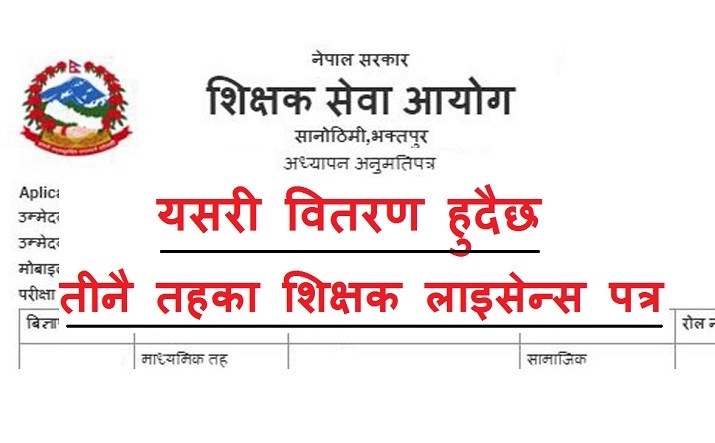 Not only the curriculum, we have several model questions as well. So you can do good written exam practice from that question collection.
Similarly here we have more than 500 objective questions for teacher service commission examination.
We have all level TSC Nepal model questions. In this question collection you can both objective and subjective questions. Similarly we have subject wise question bank.
This question bank is prepared by our subject expert. The next main feature of our model questions is they are free of cost. Here no need to subscribe or anything else to get the question bank.
On the top of this we have online problem solving facility. Therefore if you have any question regarding the TSC Nepal exam preparation then you can forward it to use.
Our subject expert group will reply it as soon as possible. Probably it is the first time free service in Nepal. So all the people interested in teacher service commission Nepal can take part in this online free service.
Why Do We Give Free Service?
Some people do not believe on this free service. It is because the world has changed. There is no mutual help and support in the society. The society is being selfish day by day.
Secondary Level Teaching Licence Notice
At the same time people are just running after money. So in such situation it is hard to believe on free service. But we are giving this free service basically the poor and marginalized group of students who cannot pay the fee in the coaching center.
So looking at this group of students we are providing free online solution facility to the TSC Nepal candidates.
However our online solution facility is equally for all groups of students. We do not discriminate in this regard.
Finally we would like to request our readers and visitors to share this among your friends and relatives if you are satisfied with our service.
If you are not satisfied with our facility please give constructive suggestion in the comment box below.