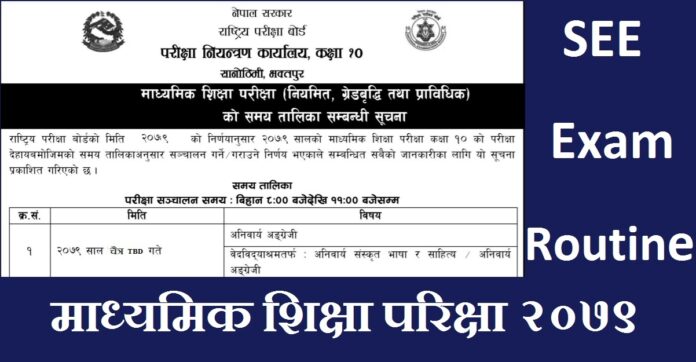 The office of the controller of examination has published the SEE exam Routine 2079. Get the online routine from the following link.
SEE Exam Routine
National examination board and the office of the controller of examination sanothimi Bhaktapur is going to give the SEE examination 2079 by the third week of Chaitra. The exam timetable is at the end of this page. Download the exam schedule and print it.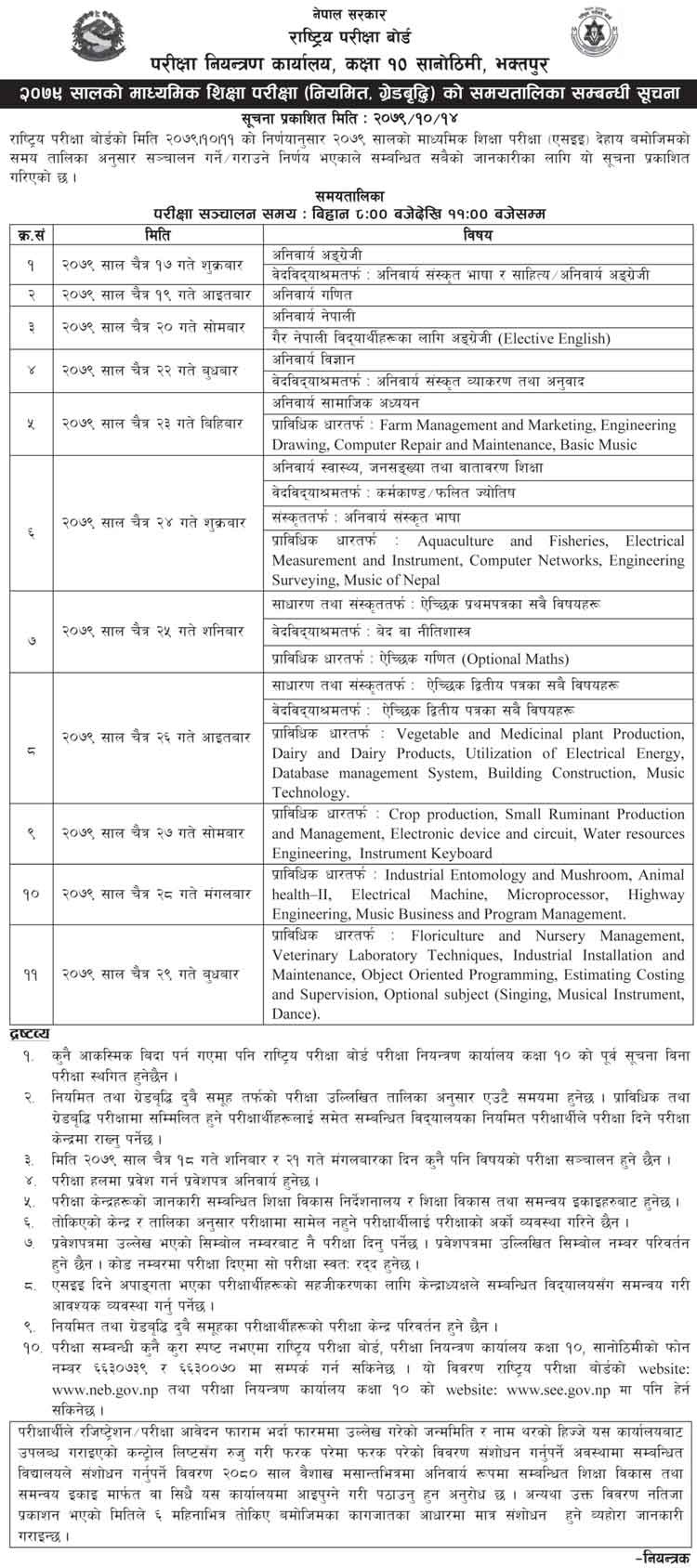 There was no SEE exam in the year 2076 and 2077. In these two years due to pandemic there was no written exam. In these years students were evaluated by their subject teachers. It was a big loss for the students and the whole country as well.
SEE Exam by the Province
Most probably the provinces will organize the secondary education exam from this year. It was planned for the last year but due to some technical problem it was not possible. According to the source SEE exam routine is at the final stage.
Tips for SEE Students
Well now let us discuss on how to prepare the SEE board exam. Couples of years ago this SEE the then SLC was called Iron Gate. If we look back to the history it seems that only 20 to 30 percent was the pass rate. But now time has changed.
Make your study regular
Divide your time equally for all the subjects
Never say tomorrow which you can do today
Try to solve your problem in each subject then and there
Always concentrate to your subject teachers in the class room
These are some tips for SEE preparing students. the writer of this article is a secondary level teachers. Hence if you have any question about your subject matter you can leave in the comment box below.
Best Time for Revision
You need to revise your text in a systematic way. Same thing you can learn in short time if you have scientific way of learning. So get such short cut tricks and tips join our social media page GbsNote.
When will SEE 2079 Exam Starts?
SEE exam for 2079 will begins from the third week of end of this year. If the situation goes changing we will provide the timely information to our reader by different ways. We will give notice via gbsnote.com as well.
NB: SEE Examination Routine for 2079 is coming soon. As soon as the examination board publishes the routine it will be available in this page itself.