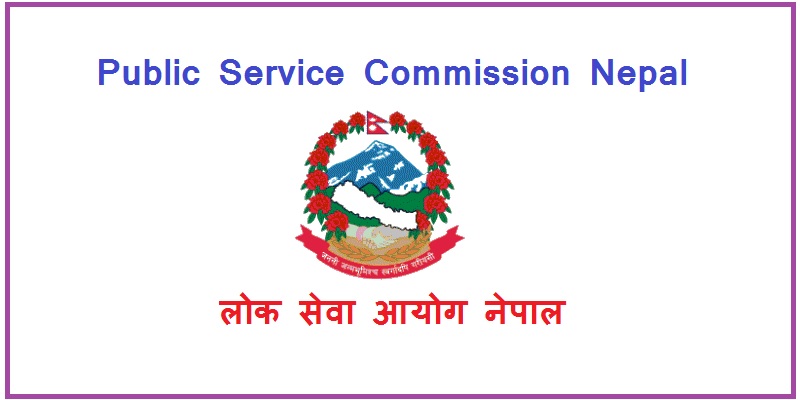 Public Service Commission Nepal
Public Service Commission Nepal (PSC) was established in 15 June 1951. PSC Nepal is established for the selection of civil servant for the nation. After the establishment of democracy in 2007 BS, need of a free and independent organization for the enrollment of civil servant was felt. PSC Nepal is the result of this idea.
Since its establishment it is working for the selection of appropriate candidates in the different post of government jobs. Besides this it works for the following.
Selection of Nepal police personals
Armed police force selection
Selection of Nepal army personals
Other posts who gets pension from Nepal government
Some Important Information:
What is the procedure of selection of candidates?
Written exam
Practical exam
Interview
Other procedure as mention by www.psc.gov.np 
Structure of the organization
According to the constitution of Nepal there will be one chairperson and six members in public service commission. The tenure of the chairperson and other members is six year.
Answer paper marking system of Public Service Commission Nepal
As soon as the written exam overs, the exam unit collects the answer sheets. Then it gives the first code in the answer book. Then after these answer books go to next unit for second code. As the answer papers are marked with double coding the secrecy is highly maintained. The result is perfectly fair in PSC exam.
Till the date almost all Nepali people trust Lok Sewa Aayog i.e public service commission.
Teacher Service Commission: www.tsc.gov.np 
PSC Nepal Question Preparation Method
Public service commission prepares the updated list of subject experts. Hence these subject experts prepare the questions for different level examinations. So the commission asked for subject experts for the preparation of question paper.
Application form
In the past, PSC Nepal uses the manual hard copy forms. But since few years the PSC Nepal has introduced the digital form system. So you can fill online form in your convenient. This has reduced the time and money expenditure for the candidates.
Till the date PSC Nepal is one of the unbiased organization in Nepal. The exams and results are prompt. It has good impression on public. People trust on it.
Army Officer Exam IQ Questions.