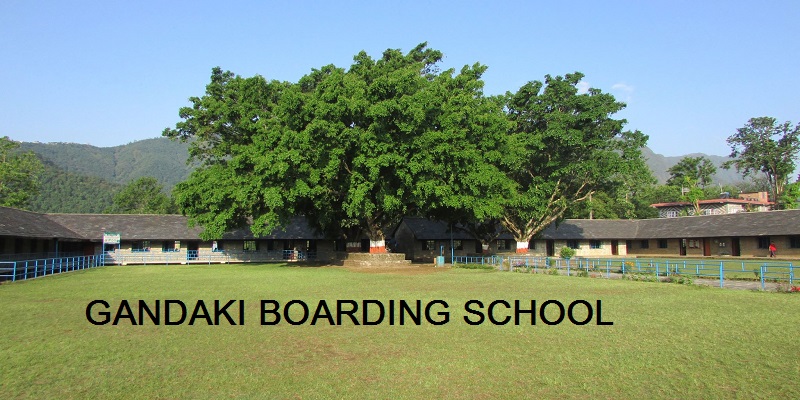 Gandaki Boarding School also known as GBS is located in the bank of Seti River. It is  at the lap of Machhapuchher Mountain. It is in the western development region of Nepal. As said History does not originate. It is to be made with strenuous efforts of like minded people. Gandaki boarding was established in Lamachaur Pokhara.
It was established in  the name of Nepali Adarsha Vidhalaya in 1966 AD in association of the then His Majesty government of Nepal, shining hospital and United Mission to Nepal. Therefore its establishment is a milestone, a landmark and a historical epoch in the domain of education. This school was named as Gandaki Avashiya Madhyamik Vidhyalaya on Nov 1979. Later it was name as Gandaki Higher Secondary Boarding School. Now after the amendment of Education Act 1972 it is again Named as GBS.
Work Sheet For All Level Students
Here we provide the practice material for all level students in different subjects.
Gandaki Boarding School in Nepal
The school which was started with a bamboo cottage and few students. It is celebrating the golden jubilee in 2015/16. Gandaki Boarding School is the first regional school in Nepal. It provides all round education to the students. In spite of bookish knowledge GBS believe on holistic development of students.
As the extension program of GBS there is Gandaki College of engineering and sciences. It is known as GCES. It is the only software engineering college in Nepal. On the top of these the GCE A level curricula in the science stream provides Cambridge level course to the students.
 The next feature of Gandaki boarding school is the scholarship program. It is for the marginalized and remote areas students. And more than two hundred students are studying under this program. So, the brilliant and economically weak students are supposed to get chance in this scheme. Therefore many donors from abroad are giving their helping hand to support this program. While government of Nepal also provides amount to support the scholarship program. Hence it is a nonprofit making institution because it is  running under the public trust.
Further more GBS is celebrating the mega event of golden jubilee. The 50 years of excellence in education with a theme "shining to outshine with a golden radiance". Various events are going round the year. It goes till jestha 28 2073 BS. Hence to mark the golden jubilee year many ex-students of GBS will meet in GBS. There are many ex- students of GBS  all over the world. They are doing their best in their field. The pressure of students in entrance exam is growing every year. Lets hope it goes for many hundred years ahead.
Scholarship Exam Notice