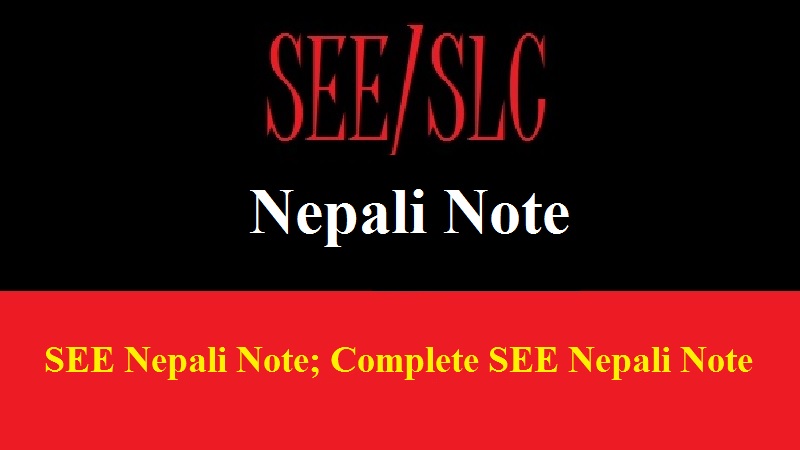 Are you looking for SEE Nepali Note? Well then you are in correct point. Here we have perfect SEE Nepali Note.
SEE Nepali Note
Basically English medium school's students find Nepali subject little hard. They never prefer to go on reading and writing. So this may be reason why English medium school's students find Nepali subject a bit hard. Hence to solve all these problems here we have complete manual for SEE Nepali subject in the name SEE Nepali Note.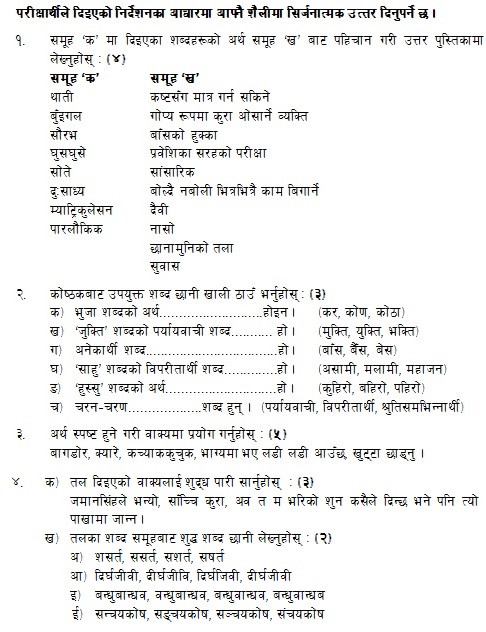 How to prepare Nepali SEE Exam?
You must start your Nepali subject preparation from grammar. Every language's learning begins with the knowledge of grammar. Hence we suggest you to go through Nepali grammar known as Byakarna. Everyday go for anulekhan at least one page. Do the good practice on reading and writing both.
---
---
Learning Nepali Tips
The next important thing for Nepali subject is your handwriting. Basically in your SEE exam handwriting plays key role. So in this connection there is high influence of teachers on the handwriting. So try to make your handwriting neat and clean. Though your content of the answer is fine but if you have rough handwriting it has no meaning.
Rapid Fire Motion of Examiners in SEE Paper Marking
The teachers are always in rapid fire motion during the SEE answer book marking. Like it seems that a huge lion is chasing them. Perhaps it is due to 20 rupees. 20 rupees is the remuneration of one answer book of SEE paper. The SEE exam paper examiners are in the mood of earning rather than good marking of the exam paper.
The above problem's solution is not in the hand of student. Hence the student can do only one thing that is give the attractive presentation to give good impression to the examiners. Unless you are able to give good impression with your fine presentation then there is no chance to get good grades in your SEE exam.
Finally we would like to express best of luck to all the SEE candidates.