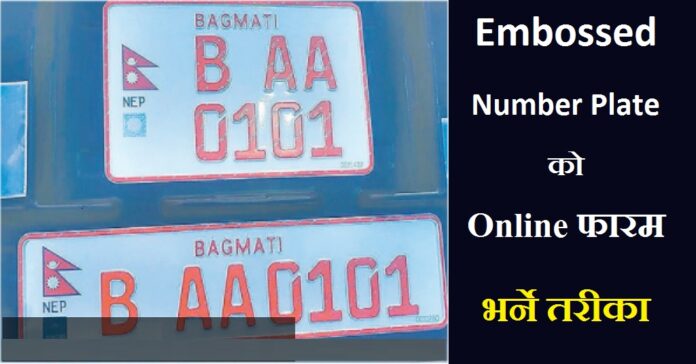 You can find Embossed Number Plate Online Application Form in this page. It is now compulsory to install this embossed number plate in the vehicles registered in Bagmati and Gandaki provinces.  
How to Fill Embossed Number Plate Online Application Form?
The online application form to get embossed number plate is available in the official website of department of transport management Nepal.
Steps for Online Application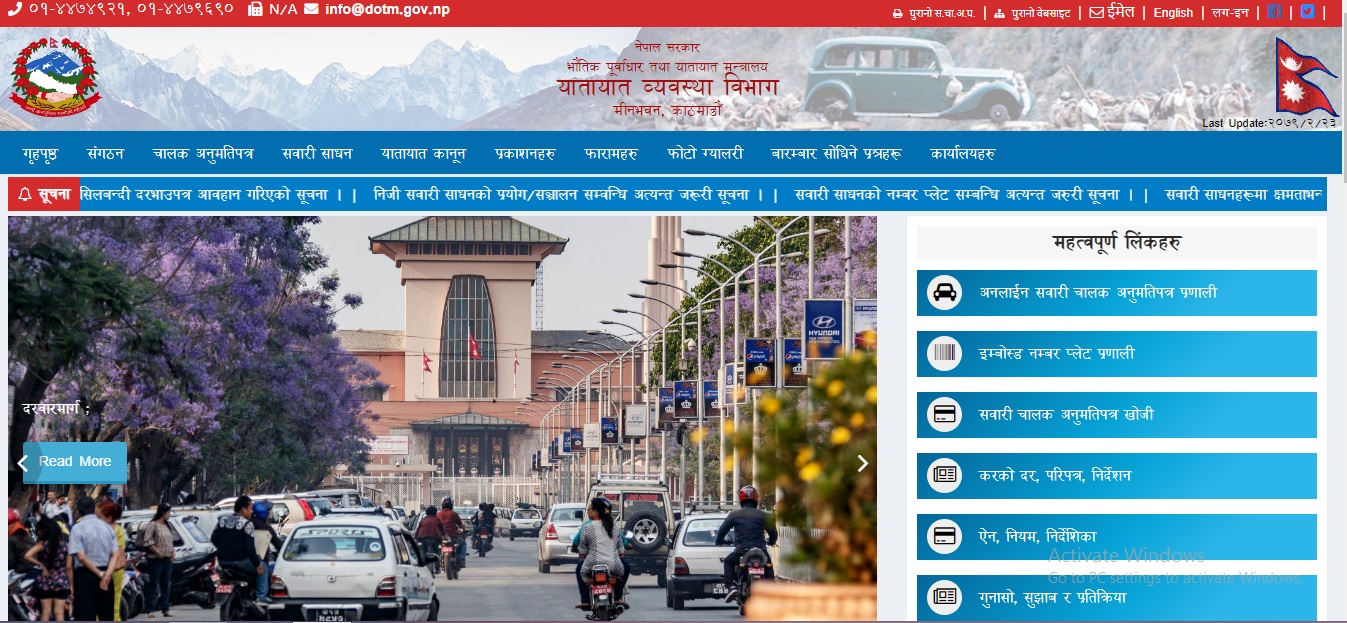 Now you will reach to the official page of Nepal government department of transport management. Here you will see such interface. Now in this page find the tab with embossed number plate system. Tap on this tab then you will reach to next page.
Online Application Form
When you tap on the embossed number plate system in the face page you will see this interface. Here everything you find in Nepali language. So it is very easy to fill this online application form.
Getting New Embossed Number Plate
Nepal government has announced to install this digital number plate by 16, July 2022. We are not sure either DOTM will be able to distribute this digital number plate within this period or not. But government has already made the final announcement to install embossed plate in all kinds of vehicles.
Cost of Embossed Plate
Here is the detail about the installation cost of embossed number plate. For an embossed plate the cost is different for different types of vehicles.
Two wheelers it cost Rs. 2500
The cost of three wheelers is Rs. 2900
Light four wheelers cost Rs. 3200 for an embossed number plate.
RFDI Stations
It is machine readable chip installed number plate. Hence government is planning to install 10 RFDI stations in Kathmandu valley. The embossed plate will reduce the theft of vehicles as it is not so easy to get next copy. The existing number plate can be easily changed.
Is it Possible to Distribute Embossed Plates in such Short Duration?
Looking at the performance of the transport management offices it is not possible to distribute the plates for all the targeted vehicles. Hence it will be wise if government provides little more time for the installation.